Hot conditions will continue for the next few days, and Bowling Green even has a shot at breaking its record high of 98 today. On Friday, the cold front should finally approach the area, bringing a limited shot at some rainfall. Highs could still be in the low 90s on Friday, depending on how much cloudiness and rainfall we get, but by Saturday the front will be through the area and a much more comfortable air mass will be in place.
For the last several runs, both the GFS and the ECMWF have been calling for a lobe of energy to break off from the jet stream and drop south somewhere over the central Plains or Mississippi Valley, possibly forming an upper level cutoff low. The models differ on the timing, location, and magnitude of this feature, but they agree that some sort of cutoff low should form somewhere over the central U.S. beginning Sunday. This is something to watch for over the weekend as it could bring cooler temperatures and some good rain chances for the Bowling Green area.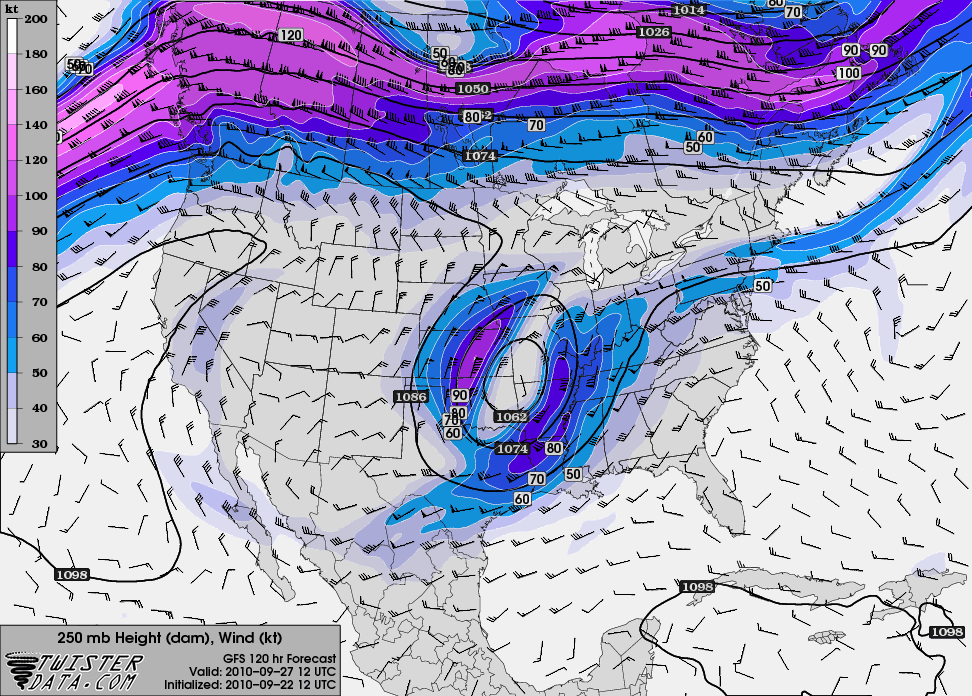 12Z GFS forecast of 250 mb heights and wind speed at 7 AM Monday, showing the lobe of cutoff jet stream energy over the Plains.