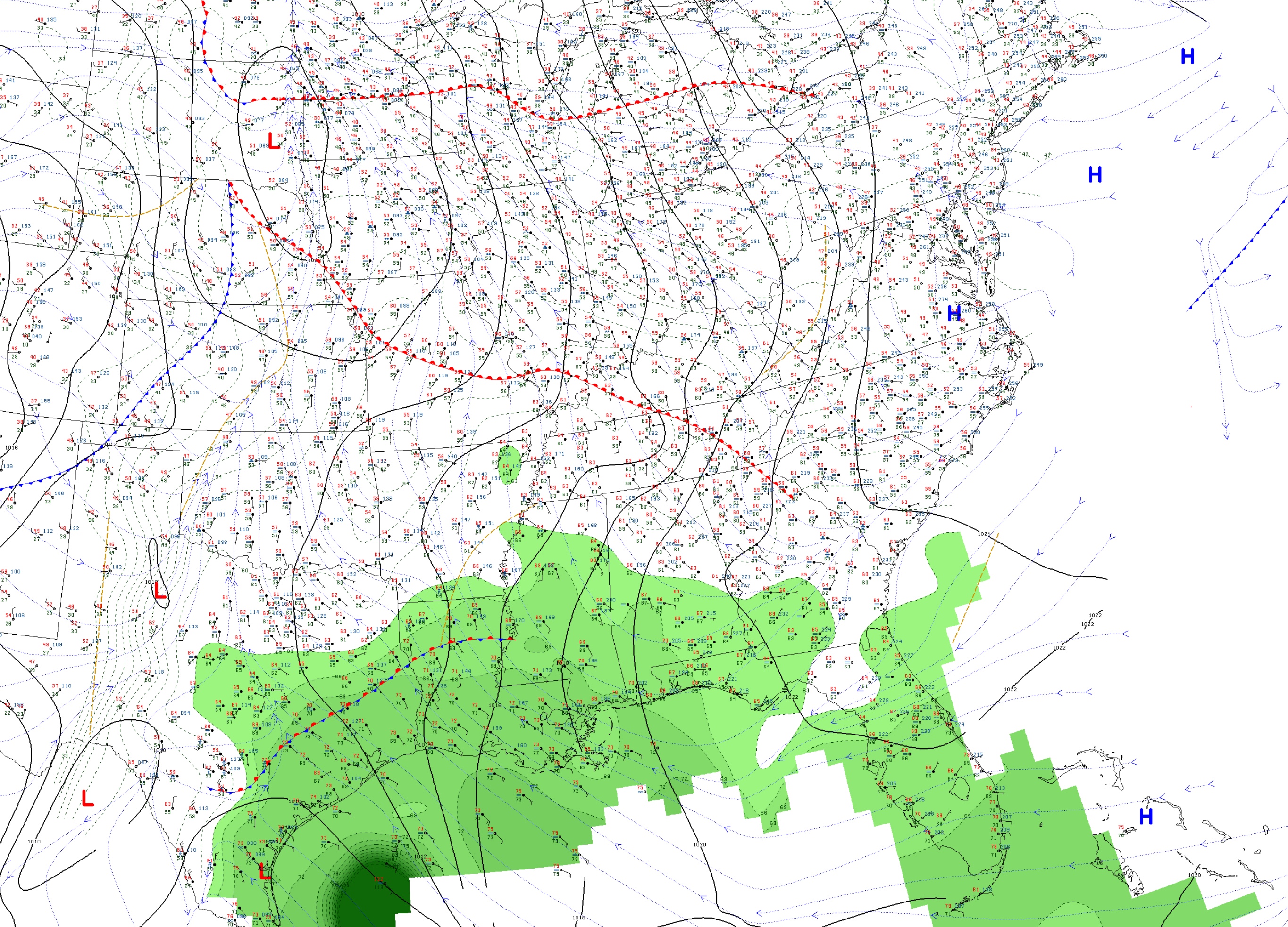 A weak mid-latitude system will make a pass today, bringing rain and thunderstorms, with a chance for storms to be severe. The below map shows a widespread slight risk for severe thunderstorms, which means these storms might have low coverage and varying intensity.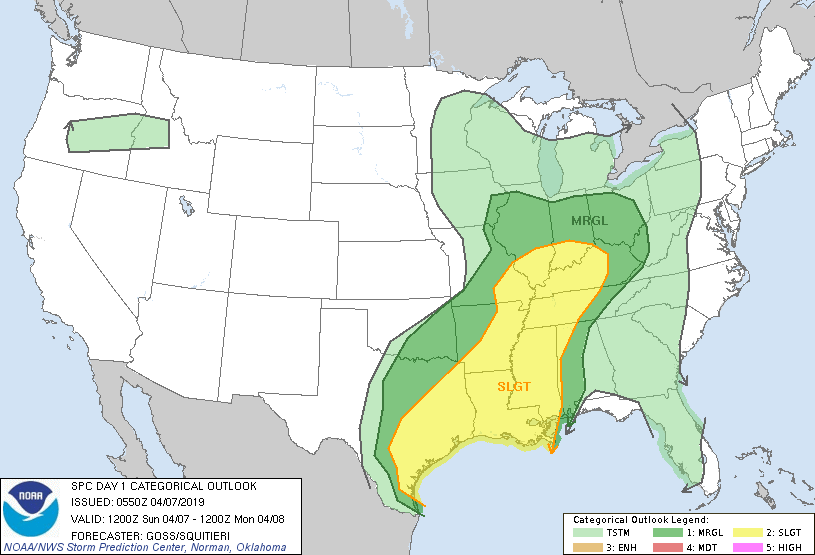 The main threats for this day are wind and hail damage; nevertheless, a tornado is always possible. These storms may have the largest impact for the afternoon and making a pass through the eastern parts of Kentucky and Tennessee for the evening. Highs for Sunday in Bowling Green can reach the mid-upper 70's, and lows in the mid 50's.
For Monday, there will still be morning showers, but it will remain cloudy for the rest of the day. Highs can reach the mid 70's, and lows will be in the upper 50's. Tuesday could be cloudy as well, with some clearing for the afternoon. Highs will be in the mid 70's and lows in the lower 50's.
Forecast:
Sunday: Rain and thunderstorms, a few storms may be severe; High: 76, Low: 55
Monday: Morning showers, otherwise cloudy; High: 74, Low: 57
Tuesday: Cloudy in the morning, clearing for the afternoon; High: 75, Low: 52