On this astronomical occasion, it is good to talk about autumnal equinox here in Bowling Green. The autumnal equinox has already occurred in this city on Monday, September 23, 2019 at 2:50 am CDT when the daytime and night are almost equal. The astronomical explanation for this event is when the sun's disk is perpendicular to the equator and the length of day and night is nearly equal. After this moment, Astronomically, the autumn or fall begins in the Northern Hemisphere of the globe and the first day of this season starts. But in Southern Hemisphere is the beginning of Spring or sometime is known as the vernal.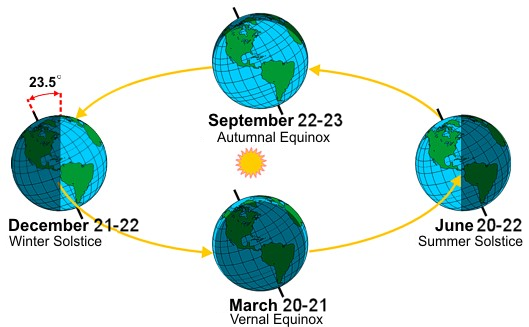 Turing to the weather in Bowling Green, the temperature is about 84 °F and dew point is 72 °F. We could see today the high temp reach to 92 °F since it is sunny day with some high clouds.  A high pressure will move toward "Southeast" because a weak cold front will be pushed into Mississippi Valley and Great Lakes. Therefore, we will feel a worm temperature coming back because of breezy southerly wind that is between these two system.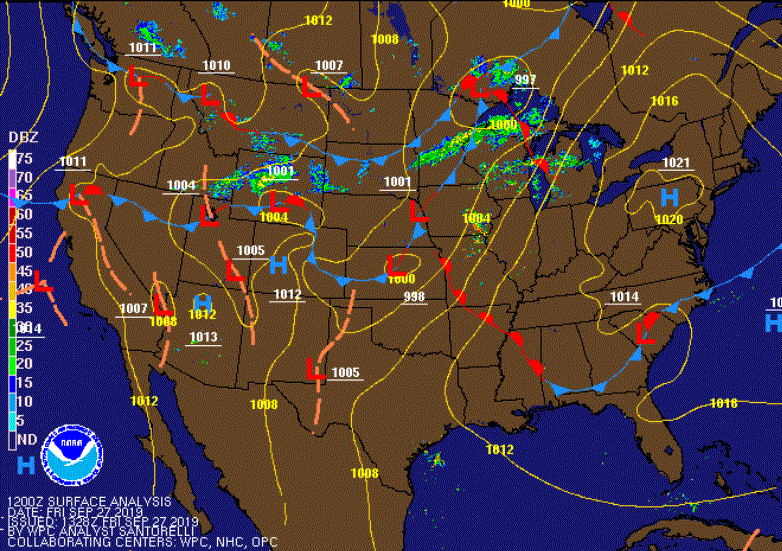 The cold front during tonight will not move too much to eastward, thus a dry situation will be dominated the condition in Bowling Green but a south breeze will drop the low temperature in the 65 °F. generally, it seems we will continue with dry condition and the driest September on record with less than quarter inch of precipitation.
Summary for next few days  
| | | |
| --- | --- | --- |
| Day | High (°F) | Low (°F) |
| Tonight (Mostly clear) | | 68 |
| Saturday (sunny hot) | 95 | |
| Saturday night ( Partly cloudy) | | 68 |
| Sunday (sunny hot) | 94 | |
| Sunday night (Mostly clear) | | 69 |