In all, this work week will have a consistent forecast of sunshine and dry conditions. We can blame this on a stationary boundary to our northeast that is making for the lack of activity in the atmosphere in our area. As you can see, the storm chances remain predominantly on the left of the front, and they will stay that way for the rest of the week.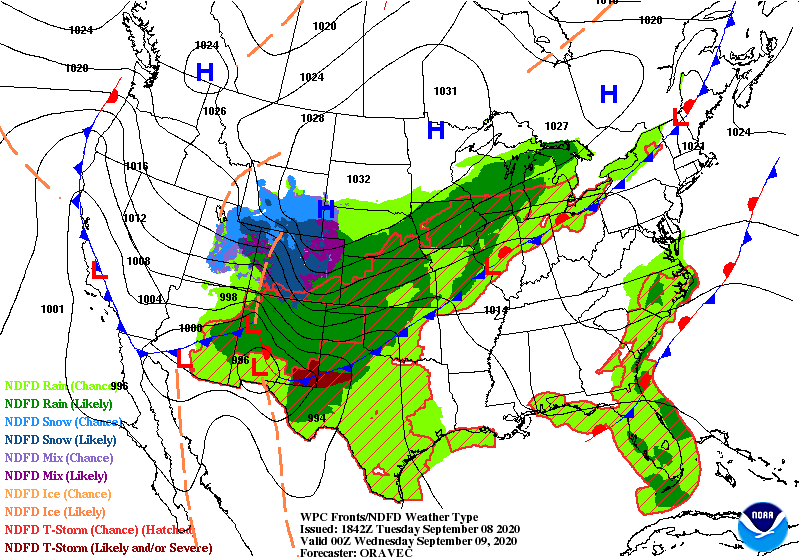 So, what should we expect as far as the forecast goes?

– High's in the upper 80's.
– Low's in the upper 60's.
– Minimal cloud coverage.
– Moderate humidity.
– Little to no breeze.