Hooray to the start of a new season! We all know today was the official end of summer and start of autumn, but the colors of the leaves have given us the impression that the unofficial start was sooner. Today, we'll focus on the predictions for autumn foliage for this year.
Below, the map shows the current state that the country is in as far as the foliage goes. For a better understanding of it, note that green stands for no change in the leaves, orange for a partial change, and maroon for peak change. So far, we have seen no change, but we are expecting to reach peak sometime between October 19th and 26th.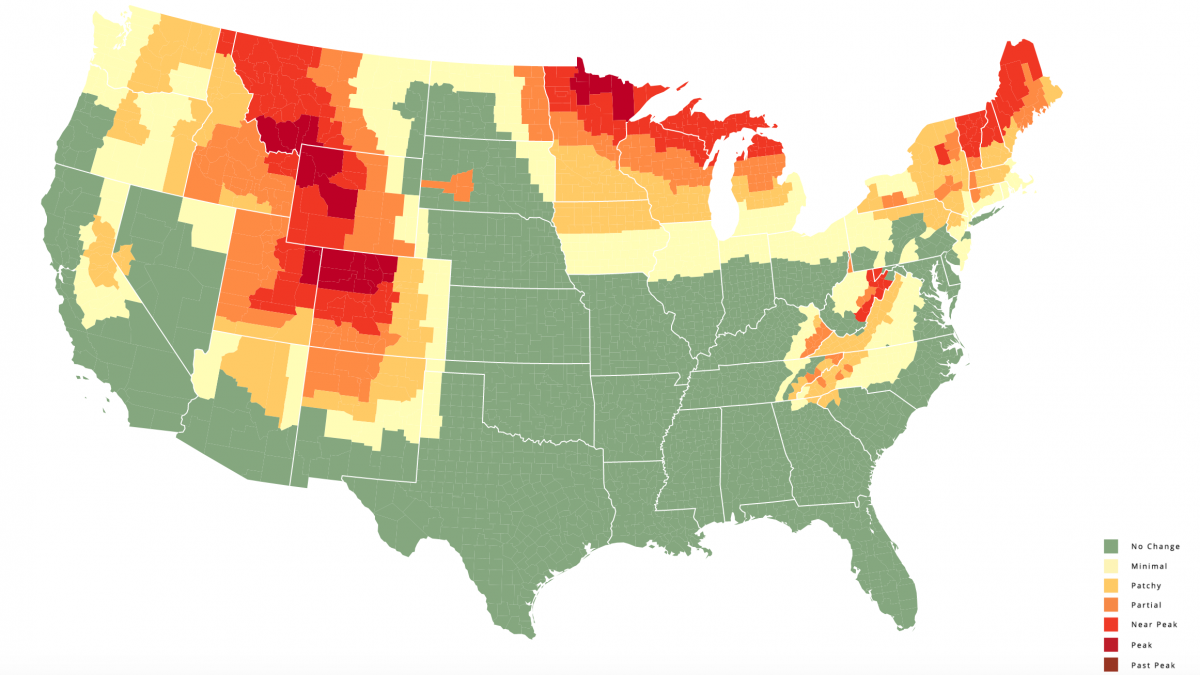 For more information, click the map and the page will redirect you to the source. There is a timeline at the bottom of the page that will allow for you to see how the foliage changes with the date that you choose.
That's all for today! Make it a great one or not, that choice is yours!