Greetings! Welcome back to the Western Kentucky University Meteorology blog. All of the disruption to the pleasant flow this week can be blamed on post-tropical Beta moving through our region. More specifically, a trough extending out from her core created a boundary of pop-up showers for most of south central Kentucky.
Fortunately, we won't have to worry about her for much longer. By the looks of it, the chance for showers will only stick around for the rest of tonight and into the early hours of tomorrow. So, if you are on your way to class or work at or before seven o'clock, we recommend you bring a raincoat!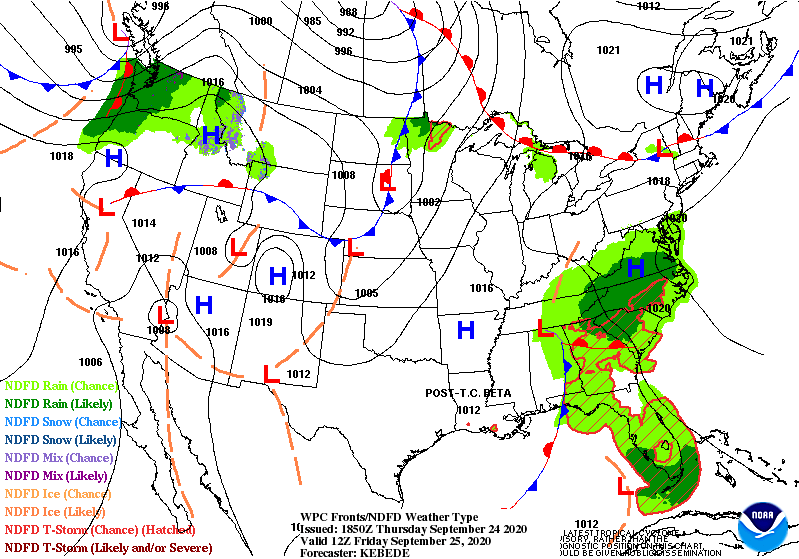 By the afternoon, the clouds will move out and that familiar seasonal trend will return. We won't see temperatures exceed the upper 70's nor stoop below the lower 60's. There will be little to no breeze, but conditions will be comfortable thanks to the lack of humidity.
That'll do it for today! Get outdoors when you have the chance! Have a great rest of the week!