Good morning! Hopefully everyone is enjoying the sun right now because this weekend will be a soggy one. Winds from the west continue to help bring in warmer temperatures as they move around the high pressure sitting to the southwest.
This afternoon that cold front will drift through but won't have much of an impact on temperatures outside of preventing them from getting any warmer.
The next biggest impact to local weather will come from what is now Hurricane Delta. Here is the latest satellite image of the hurricane as it approaches landfall: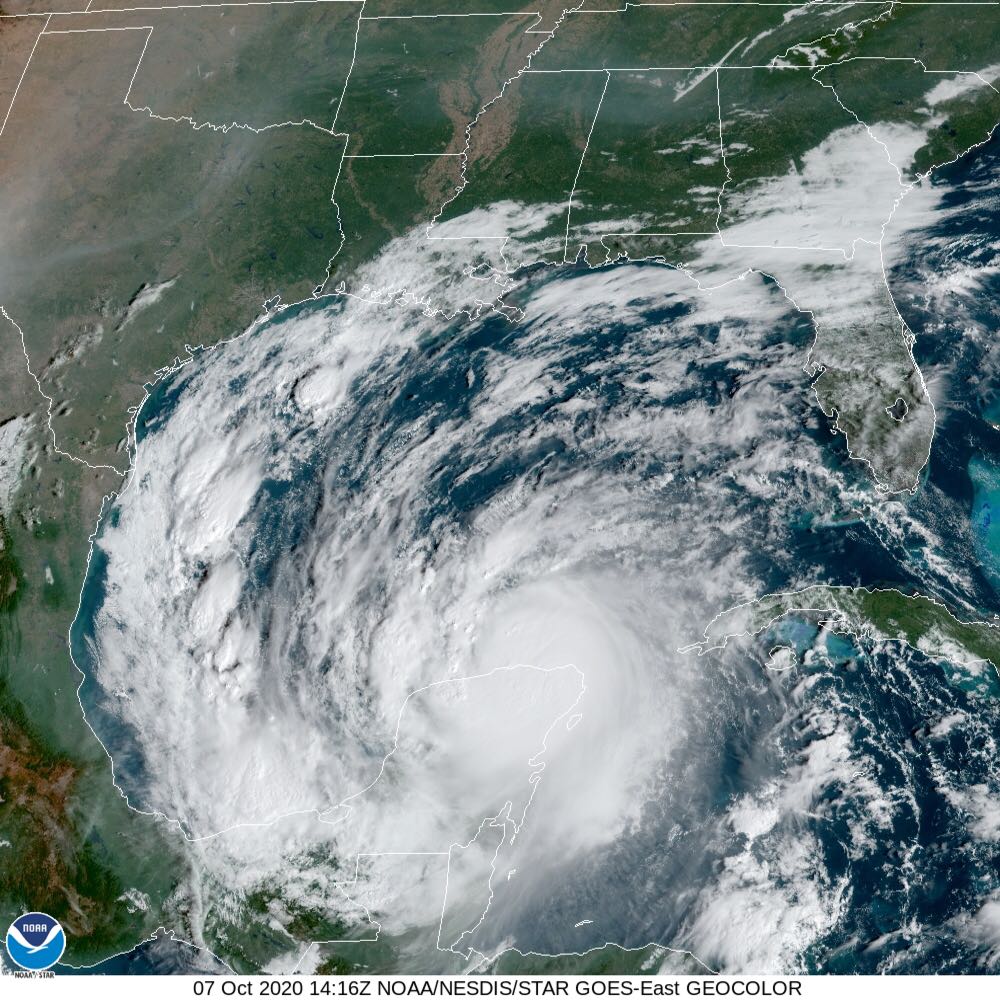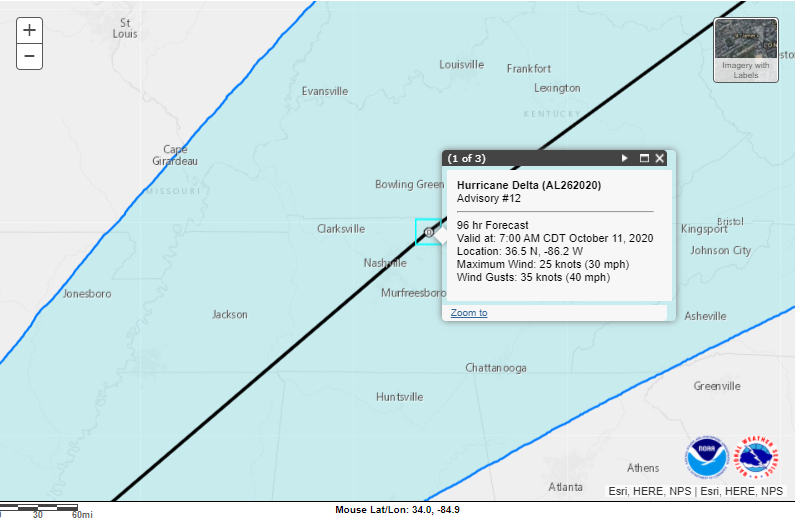 The latest advisory from the National Hurricane Center has the system as a tropical depression that should be around the area early Sunday morning. With the rain bands, we will likely start to see impacts Friday night with the peak of the system hitting Saturday night into Sunday. Soon we should have a clearer picture of timing and those impacts. For now, enjoy the sunshine!
SUMMARY:

Wednesday:
Thursday:
Friday:

High: 80
Low: 58
Precipitation: Trace
Stay safe, stay healthy, and have a great week!