Good morning everyone! Hopefully, you put on a warm jacket before heading out as it is on the chilly side. While today it does look to stay on the cooler side, we should expect to see a gradual warm-up Thursday and Friday. Rain chances will stay out of the way as a high-pressure system will dominate the region until Saturday. Here's the latest satellite image with the ridge associated with that high-pressure system marked: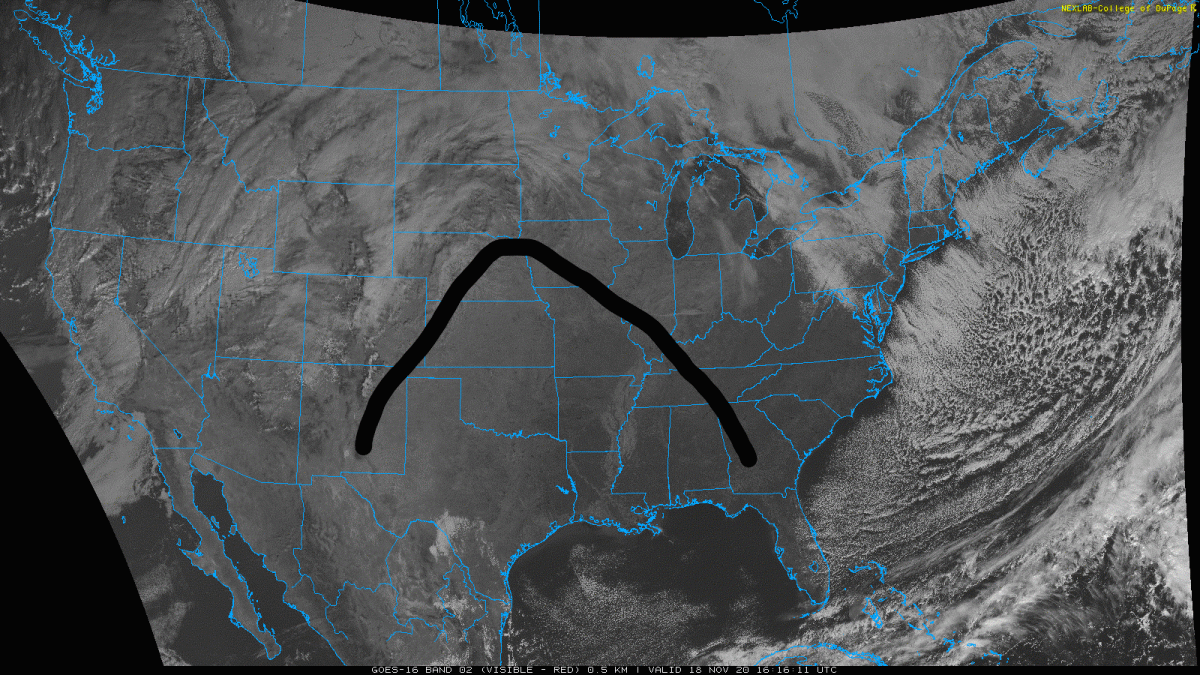 Saturday a stationary front will sit to the north of Kentucky and will bring a very slight chance for rain to Warren County but the greater chances will remain for counties along the Ohio River to the north.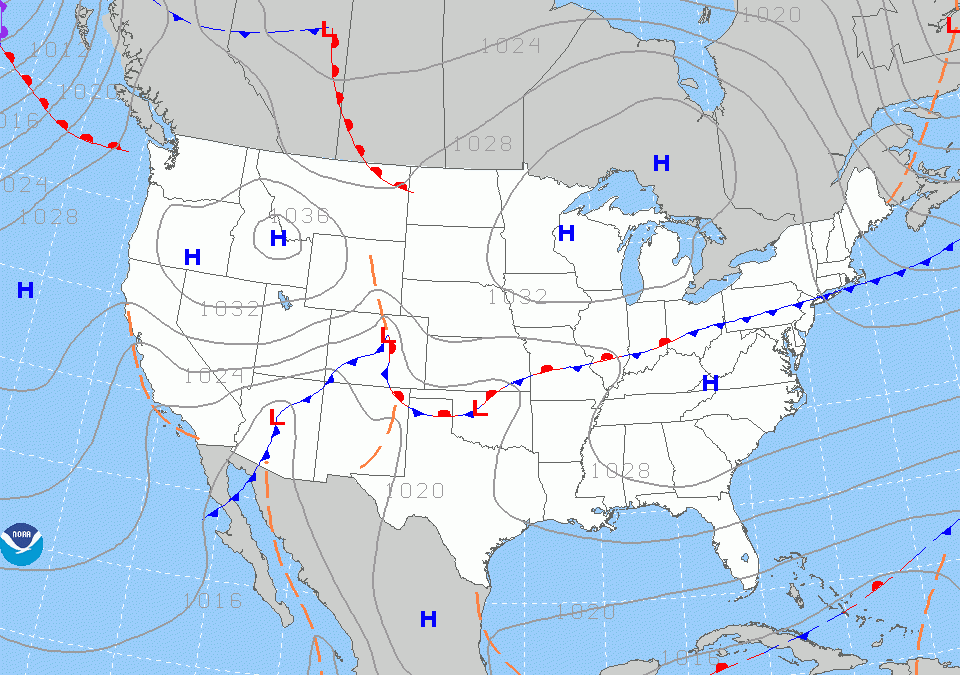 For now there is not much to say but enjoy the warmer conditions and the sun!
SUMMARY:

Wednesday:
Thursday:
Friday:
Stay safe, stay healthy, and have a great week!