Today's Forecast
Good morning, and happy Wednesday! It's crazy to believe it is already February! It feels like just yesterday we were celebrating the New Year. As we come out of a winter weather advisory, icy conditions are still expected. Temperatures will stay below freezing until late morning, but warm up to the upper 30s by this afternoon with sun and clouds expected. With that being said, any icy spots could remain in areas that get little to no sunshine, so be cautious as you travel throughout the day. Thursday will be mostly cloudy with a very slight chance of a wintery mix in the morning with a high of 42 and a low of 24.
Recent Wild Weather
With recent heavy amounts of snow the past couple of weeks, a family in Buffalo, Minnesota has been working on something big. With the help of friends, neighbors, and snow plows, the Fobbe family decided to make a giant "Frosty". Being 30 feet tall and 20 feet wide, this giant snowman nearly takes up their entire front yard. This is the fourth year in a row that this family has built "Frosty". As temperatures rise above freezing, they add as much remaining snow as possible to keep the giant snowman from melting. This year, they are using Frosty's attention in hopes to collect donations for a friend who has cancer.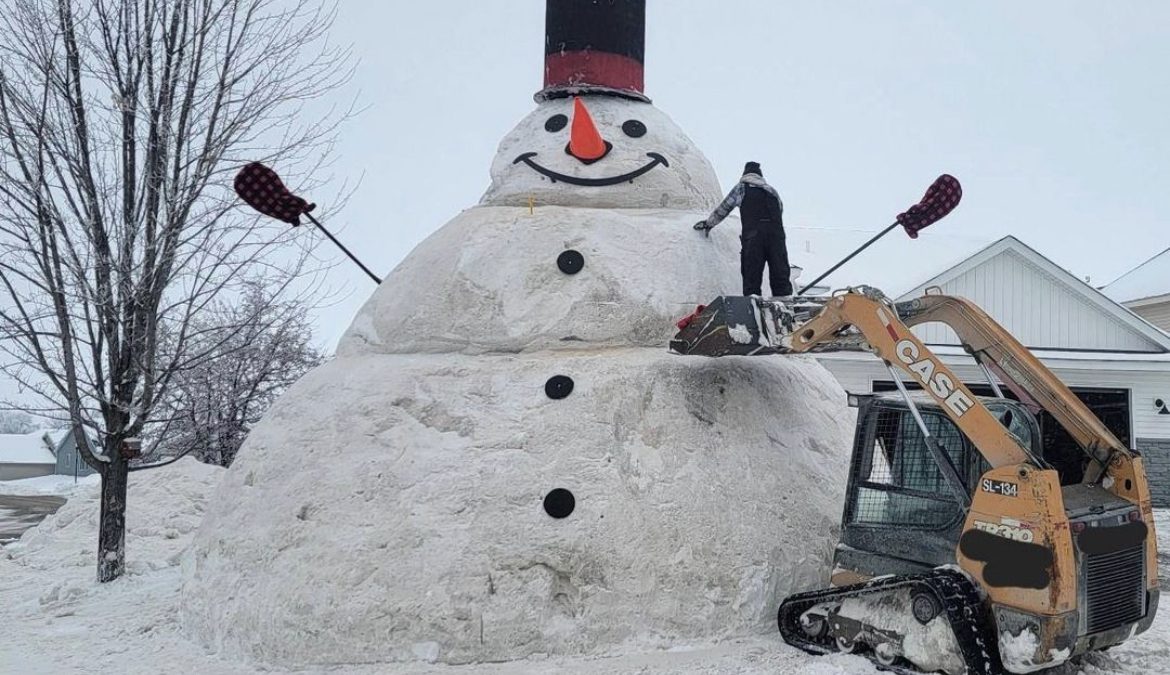 Wild Weather this Day in History
As many of us anticipate to see if Phil will see his shadow or not, let's go back 12 years to what is now known as the Groundhog Day Blizzard. On Monday, January 31, 2011 a very powerful low pressure system produced blizzard conditions across southern Wisconsin. January 31 through mid-day February 1, several inches of snow hit the southern area. Strong winds and light lake effect snow was associated with this system. By Tuesday evening through Wednesday morning (Groundhog Day), things really started to amp up. Over the three day period, a total of 18.7 inches of snow fell. 8.3 inches falling just on February 1, breaking the daily snowfall record. Along with becoming the fifth highest snowfall amount in 48 hours between that Tuesday night and Wednesday morning with a total of 14.3 inches. Despite these conditions southern Wisconsin faced, Phil did not see his shadow that Wednesday morning, predicting an early Spring.
Continue to stay warm, and have a great rest of the week!
Source: https://www.weather.gov/mkx/020211_groundhog-blizzard