Today's Forecast
Good morning and happy Wednesday! I hope you've had an amazing week so far and are enjoying the continuous warm temperatures and sun. Today will be another warm and sunny day with a high near 82 and light to mild winds this morning. As we go into tonight, temperatures will remain a little warmer than the previous nights, with a low in the upper 50s. Tomorrow will be sunny and warm as well, with a high near 84. Winds will pick up with gusts as high as 28 mph. Make sure to enjoy the warmth and sunshine because a cold front will move through our area Thursday night into Friday, bringing rain and cooler temperatures.
Recent Wild Weather
As you may have seen over the news recently, a mysterious spiral looking cloud sailed through the aurora near Delta Junction, AK, on April 15 early in the morning. While looking to be some type of ufo or special effect, it actually turned out to be exhaust from a SpaceX rocket launch. About 3 hours earlier, in California, the Transporter-7 mission launched into a polar orbit on the Falcon 9. Longtime aurora hunter, Todd Salat, was there to capture the picture below, along with a video, of this unique event. Within about 7 minutes this spiral of exhaust swept in and swept out. Salat had been photographing auroras within this area for the past 2 nights and was hoping to see something special. "I got my wish!", said Salat.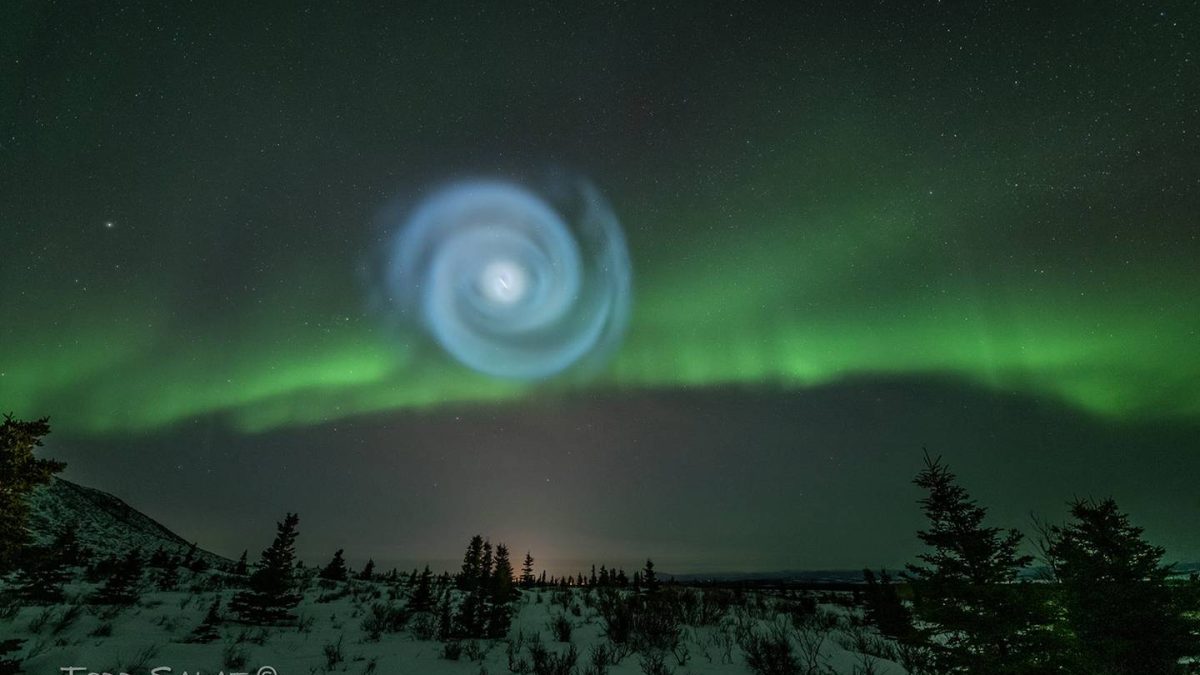 Wild Weather this Day in History
On April 19, 2006, an intense spring snowstorm swept through the Dakotas dumping up to 5 feet of snow. The heaviest snow fell in Black Hills, SD and Bowman, ND. This snowstorm closed highways, cut power to thousands, and was responsible for at least 4 deaths. Further West, 1-3 feet of snow and 50-60 mph winds caused snow drifts of up to 10 feet, power outages, and deaths of many livestock.
Have an amazing rest of the week and enjoy this nice weather while it's still here!
Sources: https://www.weather.gov/abr/This_Day_in_Weather_History_Apr_19 https://www.aurorahunter.com/