Today's Forecast
Good morning and happy Wednesday! I hope everyone has had a great week so far and enjoyed the dry weather, as the next couple of days we will see rain. It will be mostly cloudy this morning, but becoming partly sunny throughout the day, with a high near 68. As rain showers begin to move into our area, there is a 30% chance of rain showers after 1am, with a low near 47. Tomorrow there is a 70% chance of rain showers throughout the day, as well as, a slight chance for a thunderstorm after 1pm. Highs will be near 63 and lows will be near 55. Rain will continue into tomorrow night, with an 80% chance for showers, and eventually fade out into Friday morning.
Recent Wild Weather
Last Friday, on Hollywood Beach, FL, beachgoers were forced to run for cover when a waterspout spun its way onto the shore. In the link below, you are able to watch a video a helicopter took of people fleeing the beach as this storm transitioned from sea to land. In the midst of fleeing, one woman was knocked down by the storm. After blowing around some trees and other debris, this waterspout quickly dissipated. Waterspouts are a common occurrence along the United States east coast. They can occur over seas, bays, and lakes, and typically do not cause much destruction or harm. Waterspout formation typically occurs when cold air moves across a body of warm water and results in large temperature differences. They tend to only last a couple of minutes and move at speeds of 10 to 15 knots.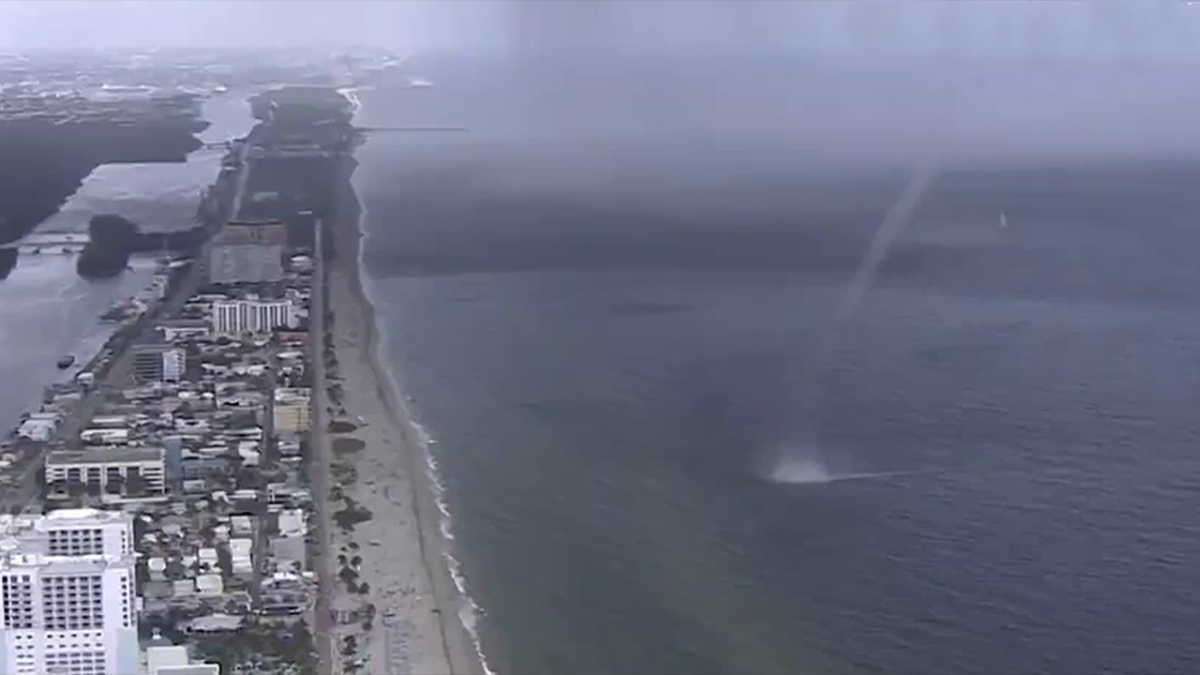 Wild Weather this Day in History
On April 26, 1989, a severe thunderstorm outbreak swept across South Dakota, Minnesota, and Iowa. This storm produced a couple different tornadoes that destroyed nearly 20 different farmsteads. Large hail (baseball size) produced from these storms in over a 15-mile wide path caused immense damage to windows, roofs, siding, and vehicles that were in the path of these storms. Wind gusts reached up to 80 mph and over 2 inches of rain fell in a short period for some places.
Have an amazing rest of the week and try to stay dry!
Sources: https://weather.com/storms/severe/video/waterspout-comes-ashore-panicked-beachgoers-scramble https://www.weather.gov/apx/waterspout#:~:text=Waterspout%20formation%20typically%20occurs%20when,of%2010%20to%2015%20knots. https://www.weather.gov/abr/This_Day_in_Weather_History_Apr_26#:~:text=April%2026%2C%201986%3A,the%20path%20of%20the%20storm.