Today's Forecast
Good morning and happy Wednesday! I hope everyone has had an amazing week so far! Expect another beautiful day today and tomorrow with highs in the upper 70s and lows in the upper 50s to lower 60s. As a low level trough will start to push its way east by the end of the week, some slight chances for showers arise for Friday and Saturday, but does not look to be much of an issue. As this low moves through, temperatures will drop with highs being in the lower 60s and upper 50s and lows being in the 40s.
Recent Wild Weather
Last Wednesday, the U.S. Coast Guard said they rescued 12 people who had abandoned a large cargo ship around the U.S. Virgin Islands. There is an active investigation into whether the incident has caused any contamination to the water. The ship was carrying 13,000 gallons of fuel and 250 gallons of lube oil. Passengers aboard the 195-foot ship, named Bonnie G., radioed for help after the engine room began taking on water. They exited the ship using lifeboats and rafts. The incident occurred near St. Thomas, as tropical storm Philippe eventually weakened to a post-tropical cyclone just south of Bermuda. Post-tropical cyclone Philippe had sustained winds of 50mph. Philippe had begun to interact with exiting cold fronts across portions of the Western Atlantic. Those interactions meant that the system was slowly transitioning away from being a tropical cyclone to a severe storm.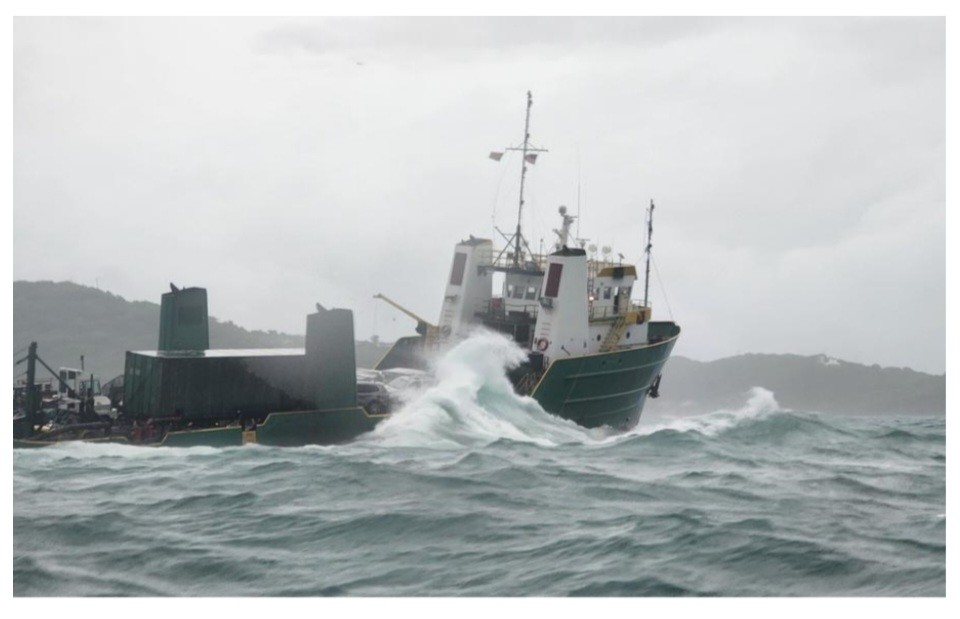 Wild Weather this Day in History
Since I just spent a very cold weekend in Chicago with our Meteorology team providing on-site weather support for the Chicago marathon, I thought it was only fitting to honor that with this week's wild weather in history. In 1906, games 1 and 2 of the Chicago World Series were played while snow flurries filled the atmosphere. The highest temperature they would reach during the first 3 games of the series was a blustery 43 degrees F. Snow would not be seen again in any World Series until 1997. Ultimately, in the 1907 World Series, the Chicago Cubs would come out victorious against the Detroit Tigers winning four games to Detroits zero and one tie in the series.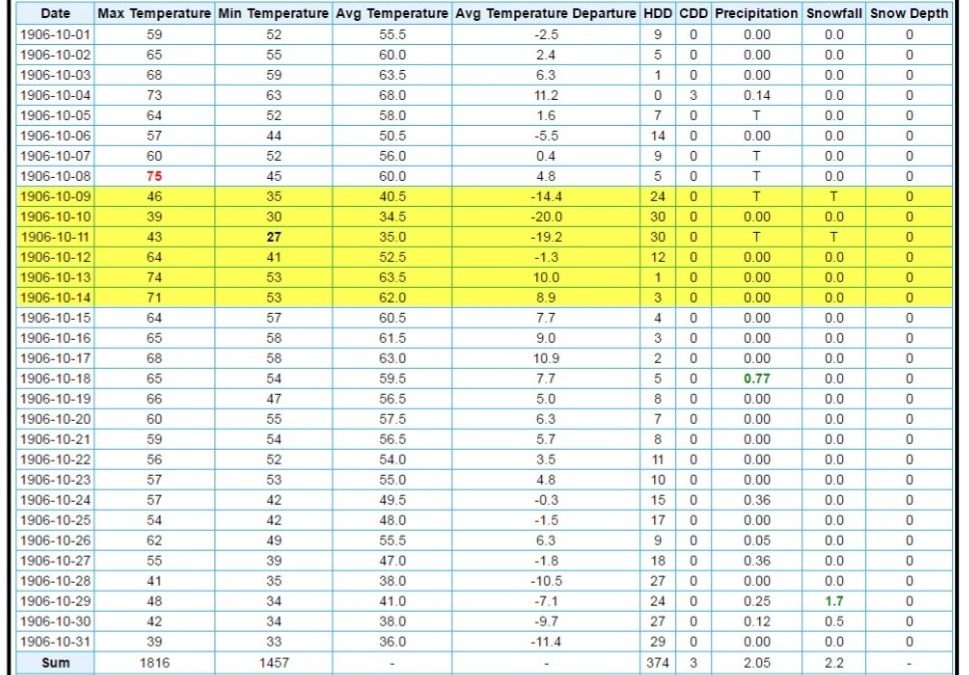 I hope you have an amazing rest of the week and don't forget to look out for the partial solar eclipse that you might be able to see this Saturday!
Sources: https://www.stripes.com/branches/coast_guard/2023-10-05/coast-guard-cargo-ship-virgin-islands-11601096.html https://www.weather.gov/abr/This_Day_in_Weather_History_Oct_11#:~:text=1846%3A%20A%20major%20hurricane%2C%20possibly,Lighthouse%20and%20Fort%20Zachary%20Taylor.