Today's Forecast
Good morning and happy Wednesday! I hope everyone has had an amazing week so far! Today and tomorrow will be beautiful, perfect fall days. With highs in the upper 60s and lower 70s and lows in the mid 40s to mid 50s, fair weather will be expected. Friday will be much cooler and rainy as a cold front pushes through tomorrow night into Friday. With the cold front out of our area, Saturday will be cooler with highs in the mid 50s, but lots of sunshine.
Recent Wild Weather
This week Alaska had to declare a state of emergency as they battled record snowfall amounts in the course of just a 24 hour period. On average Anchorage, Alaska residents will typically see somewhere around 12 inches of snowfall during the month of November. This past week, in the span of just 2 days, twice that amount would come down. On Wednesday the single-day record was broken with 9 inches being recorded in a 24 hour period. Some parts of the city would see close to 30 inches of snow in total resulting in road closures, schools closings, and power outages. This winter is already expected to be a wild and perhaps unpredictable winter in America's northernmost state. Perhaps this is a sign of the winter season to come.  This winter is an El Niño year, and that could disrupt traditional winter weather patterns across the country. The last El Niño winter was 2018-2019 and resulted in an ice storm that brought snow and ice as far east as Charleston, SC. The one in 2023-2024 is expected to be stronger. Only time will tell what this year's winter season will bring!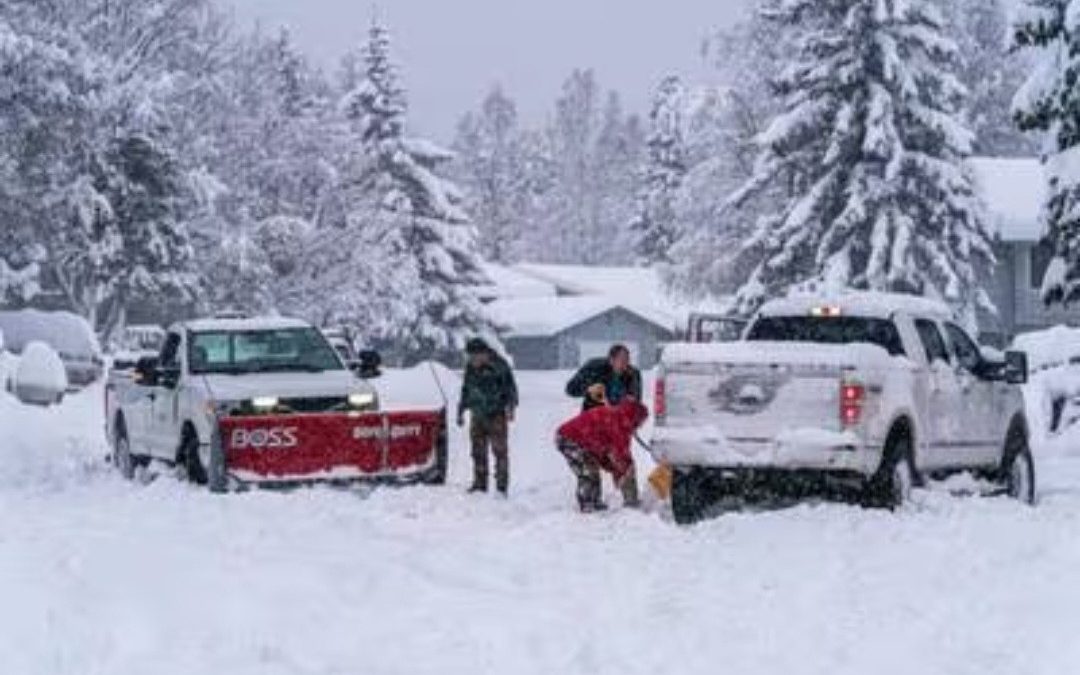 Wild Weather this Day in History
On November 15, 1987 a massive thunderstorm that would end up producing 49 tornadoes began it's track across the South-Central parts of the US. The string of tornadoes would eventually touchdown in four states including: Oklahoma, Texas, Louisiana, and Mississippi. This occurred in a 34 hour period causing 11 deaths and 303 injuries. Within these 49 tornadoes there were four F3, twelve F2, twenty seven F1, and six F0 tornado recordings. An F3 tornado causes severe damage that can include: exterior walls and roofs being blown off homes, metal buildings collapsing or becoming severely damaged, forests and farmlands flattened, etc. These storms also produced very heavy rain and dropped a large amount of that in Louisiana. The largest amount being recorded in Olla at 14.66 inches.
I hope everyone has an amazing rest of the week and can enjoy these nice days before some rain moves in!
Sources: https://www.adn.com/alaska-news/weather/2022/12/06/up-to-11-inches-of-snow-expected-in-parts-of-anchorage-and-kenai-peninsula/ https://www.weather.gov/abr/This_Day_in_Weather_History_Nov_15