With a broad ridge of high pressure still parked over the mid-South and the jet stream well to the north of the area, conditions are forecast to stay dry and warmer than normal for the next several days. Average highs for Bowling Green this time of year are around 80, but high temperatures are expected to be in the low 90s until at least Friday with nighttime lows in the low to mid 60s. Temperatures will peak around 95 on Tuesday as the center of the ridge moves over the area. On Wednesday a frontal boundary may move close enough to the area to provide some cloud cover and slightly cooler temperatures, but the front will retreat on Thursday. Over the weekend, the front is forecast to finally push through the area and bring relief from the heat, but this is a long way out and subject to change.
Bowling Green has only received 0.93 inches of rainfall in September, which is 1.74 inches below average. We are still 2.05 inches above average for the year to date, but with the continued dry forecast, there is concern that drought conditions may develop in the area. Here's a quick glance at NOAA's latest drought monitor and seasonal drought outlook.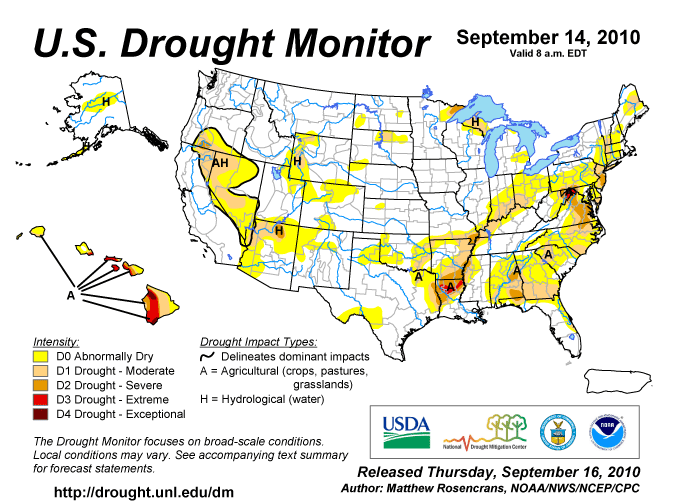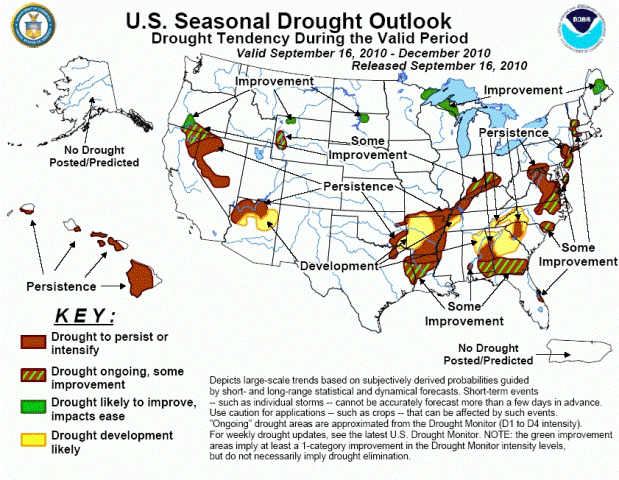 More complete drought reports can be found at http://www.drought.unl.edu/dm/monitor.html.