On Wednesday, an overachieving storm system brought a surprise dose of rainfall to the Bowling Green area. This precipitation was associated with an upper level low and frontal boundary over the Gulf states that pumped overrunning moisture into our region, and it was not anticipated well by the models. The Mesonet station at the WKU farm measured a total of 0.35 inches of precipitation from 6:00 AM to 7:30 PM Wednesday with this event, while the NWS observing station at the airport measured 0.32 inches.
Currently, the entire eastern half of the U.S. is under the influence of a deep upper-level trough that reaches all the way down into the Gulf of Mexico. A ripple of shortwave energy embedded in this trough brought us a few light showers this morning. Over the next few days, the trough should slowly progress to the east, with an upper-level ridge moving in to take its place. This will lead to moderating temperatures, with highs near 70 expected by Monday and Tuesday.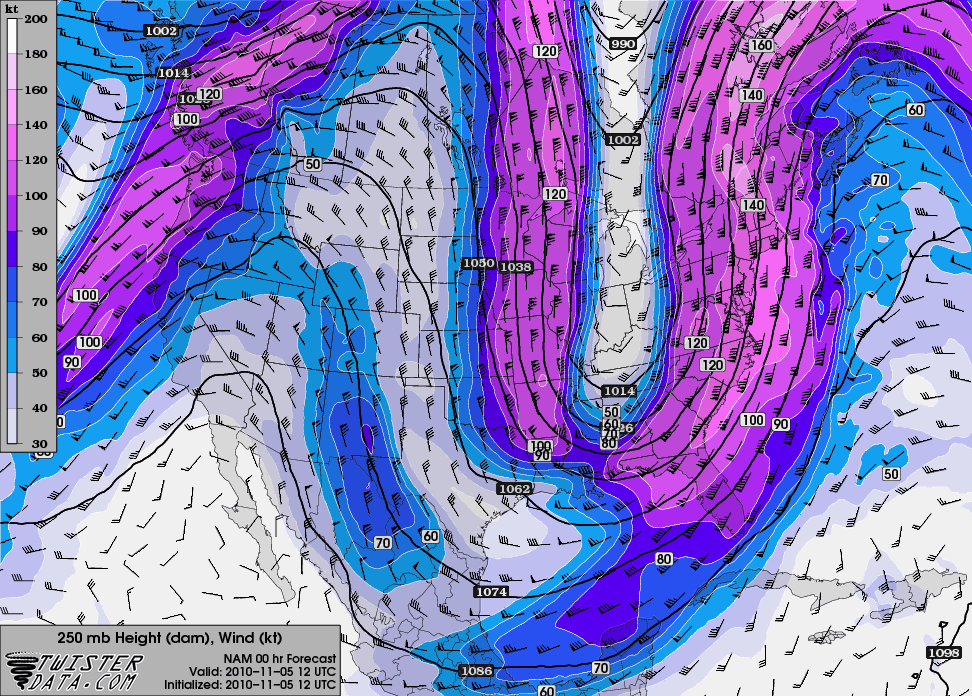 Current 250 mb heights and wind, showing the highly meridional flow across the U.S.