A system to our south is bringing some snow south of the KY/TN line, but north of the state line could see some snow flurries through mid morning to early afternoon. No snow accumulation is expected in central and south central Kentucky. Middle Tennessee could see a trace to an inch by the end of the day.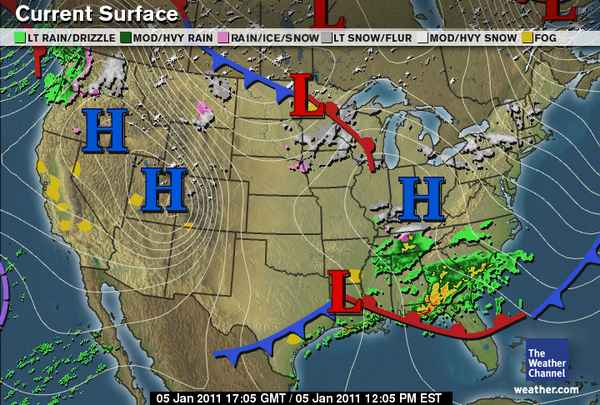 Thursday we clear the skies for a short period in advance of another system that will impact our area during the day Friday. A clipper system will swing south out of Canada into the Great Lakes and as it does so will produce some snow showers in response to an upper level shortwave that will swing over the region. Anywhere from a trace to less than one inch of snow is expected for this event. The main story is that we will remain bitterly cold through the next few days as we remain in northwest flow aloft.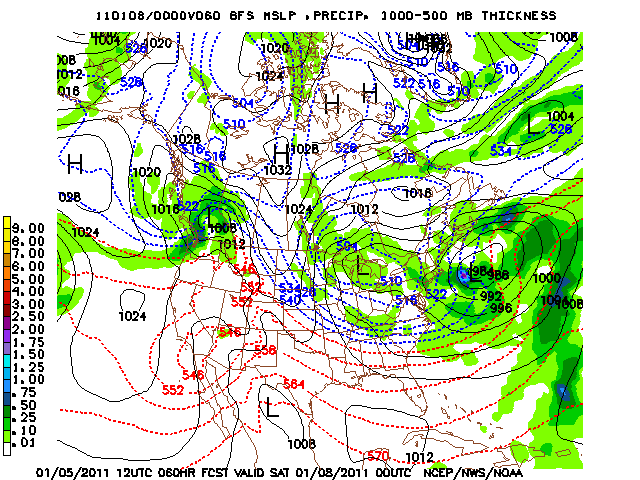 Models the past couple days were banging heads on a system that looks to hit the region Sunday night through Monday night. The system the past couple days were bringing accumulating snow to the area, however the European model and GFS model have now started to agree on a more southerly track. A surface low is forecast to swing over southern Louisiana Sunday evening and could produce some light snow showers in middle Tennessee but not accumulating to anything. Overnight Monday night, a lagging upper level low looks to swing into the area which could bring some snow showers to central Kentucky. Still though, little to no accumulation is expected at the moment.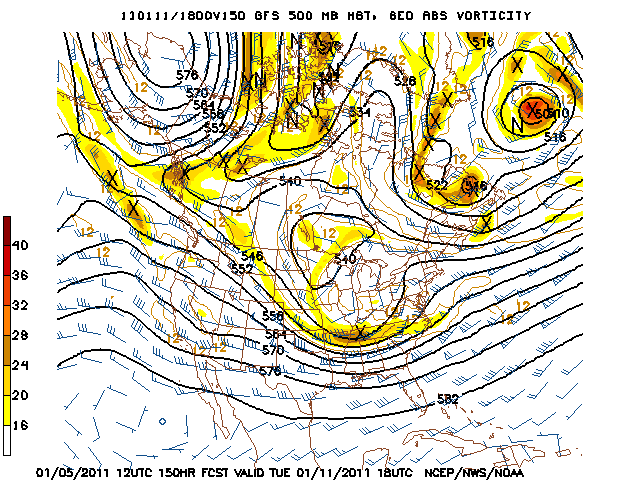 Wednesday: Hi 36 Lo 26. Scattered flurries early then changing to light rain. East wind at 5 mph.
Thursday: Hi 41 Lo 26. Partly cloudy for most of the day, then becoming mostly cloudy with a slight chance of light snow after midnight.
Friday: Hi 31 Lo 19. 30% chance of light snow. Trace to less than 1 inch expected. West wind 5-10 mph.
Saturday: Hi 32 Lo 21. Partly sunny skies.
Southern Christian County had a report of around 0.10″ of snow on the ground, if you have any reports feel free to comment on the post to let us know!