Well we will see a little break in the wintry weather this weekend, however as this past snow storm swung through it brought down some bitterly cold air behind the system. Today will be by far the coldest with a high in the low 20s and a low tonight in the lower teens. So look for a possible re-freeze of the roadways in some areas. The sun today will help melt a lot of the snow pack and clear the roadways. Here is a map of the reported snow totals for our region…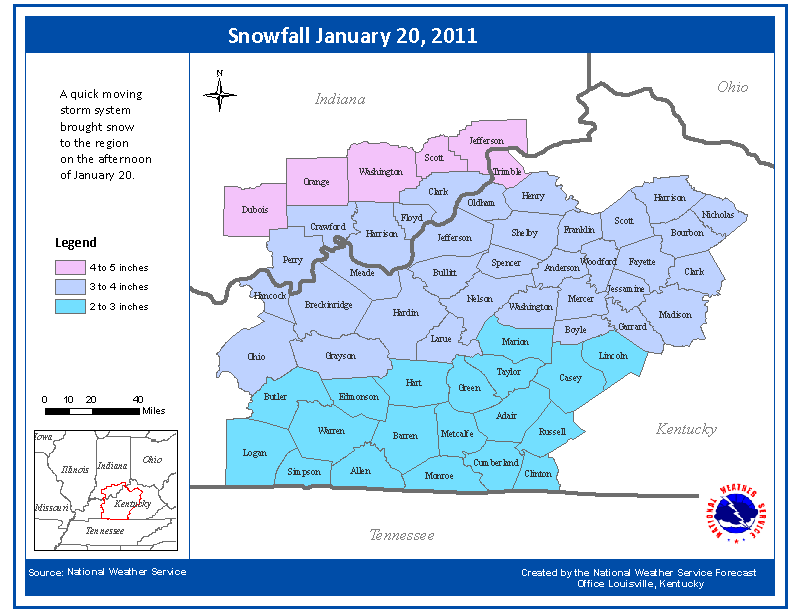 The sun will be out the rest of the weekend, with highs Saturday and Sunday rising just above the freezing mark and lows will dip back into the teens at night. We will stay under mostly cloudy skies with some sunshine as a high pressure has built in over the area. Another weak clipper system may bring some flurries Saturday night but will not amount to anything at all. The next system that could bring some very light snow to the area would be at the start of next week, but does not look like a storm to impact travels at the beginning of the work week but stay tuned as we will have more information later.
Friday: Hi 23 Lo 14. Partly sunny with winds out of the north at 6 mph.
Saturday: Hi 32 Lo 22. Mostly cloudy skies, winds SSW 5-10 mph. 20% of flurries at night.
Sunday: Hi 35 Lo 26. Mostly cloudy skies, with winds out of the south around 5 mph. 20% of snow late.