As classes return at WKU, so does our blog, with Meteorology/Geography students actively blogging at least three times a week. The blog will return to its native format such as from spring semester, where students will post on current weather, as well as forecasts, and any other pertinent news relating to Meteorology.
That being said, how about this weather?
We've witnessed a major pattern change away from our dry oppressive heat to cool,wet weather thanks in part to two key players; an upper level trough and its resultant surface cold front, and the remnants of TS Lee.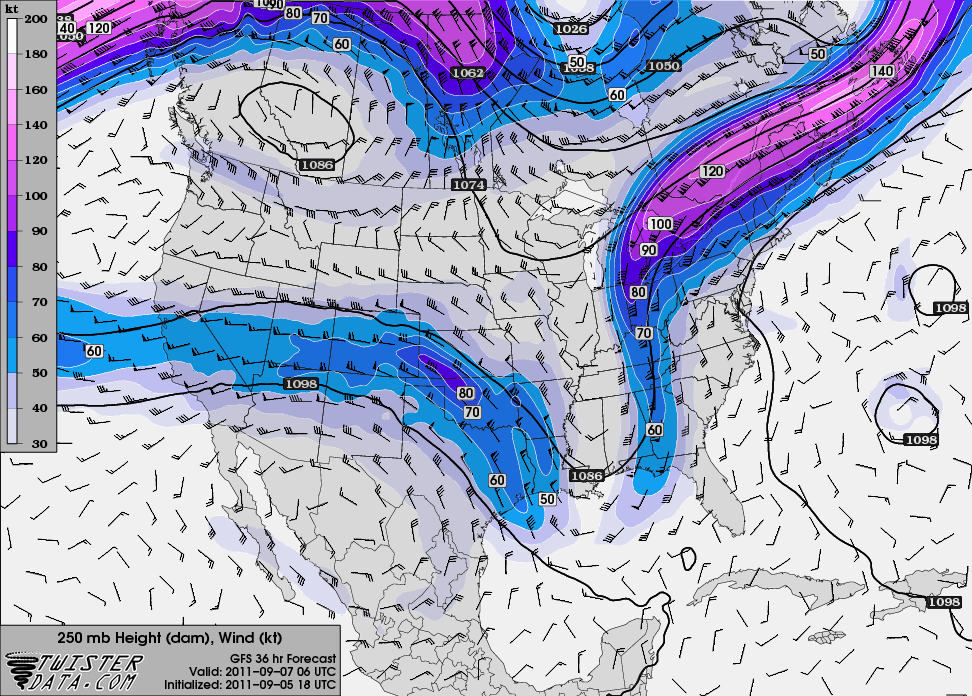 Pictured above is the winds at 250mb (jet stream winds) which show the deep, fall-like trough axis that will be dominating our weather for the near term. This combined with plentiful moisture from Lee will keep temperatures in the 70's all week with rain chances nearly every day as Lee's surface low gets nearly "cut-off" from the upper level flow. Tues temps in BG will struggle to hit 70 on Tues. with a good chance of rain! Grab a hoodie, and in the mean time, more to come…