Highlights
Upper level low continues to hang over the mid south bringing cool temps and rain chances for the rest of the week.
Precipitation should become more scattered in nature tomorrow evening through the rest of the work week.
I love the rain, its much needed and not bad news to me, but if you like sunshine you may have to wait awhile. The pesky cut off upper level low, will continue to remain quasi-stationary into the immediate future. However as the surface remanants of Lee slide slowly north, precip should become more scattered in nature instead of wide spread rains. Speaking of rain, pictured below is rainfall totals from this morning from the NWS. They are likely higher from today's rainfall.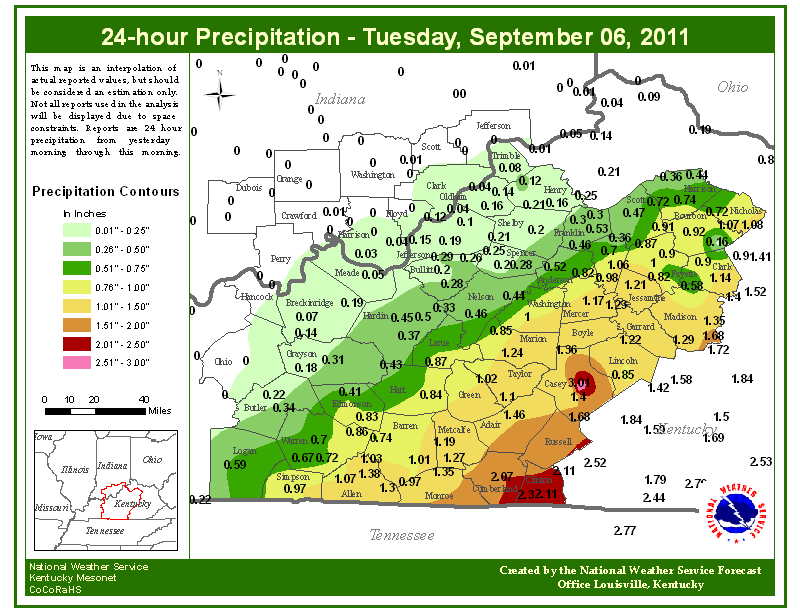 So no change as of yet. Temps will not break 70 again tomorrow as clouds and rain still dominate the weather. Tomorrow's high looks to be  68.