As I mentioned yesterday, the HPC models tend to overdo forecasted precipitation totals, expecially for long-term periods.  The new 5-day totals still show a significant change to drought conditions in the north Texas/south Oklahoma areas, and also a significant flash-flooding threat.
This is great news for Texas.  A dryline is serving as the main focus of thunderstorm activity today, evident from the map below.
As this dryline swings eastward, it will continue to meet up with moisture advecting in off of the Gulf of Mexico.  Some severe weather is possible out of these storms, with strong moisture convergence along the boundary forming (shown in red), upper level divergence in the right exit region of the jet streak and fairly strong low-level helicity values (also shown below).  Isolated tornadoes are possible tonight in the area, but the major concern will be flooding issues.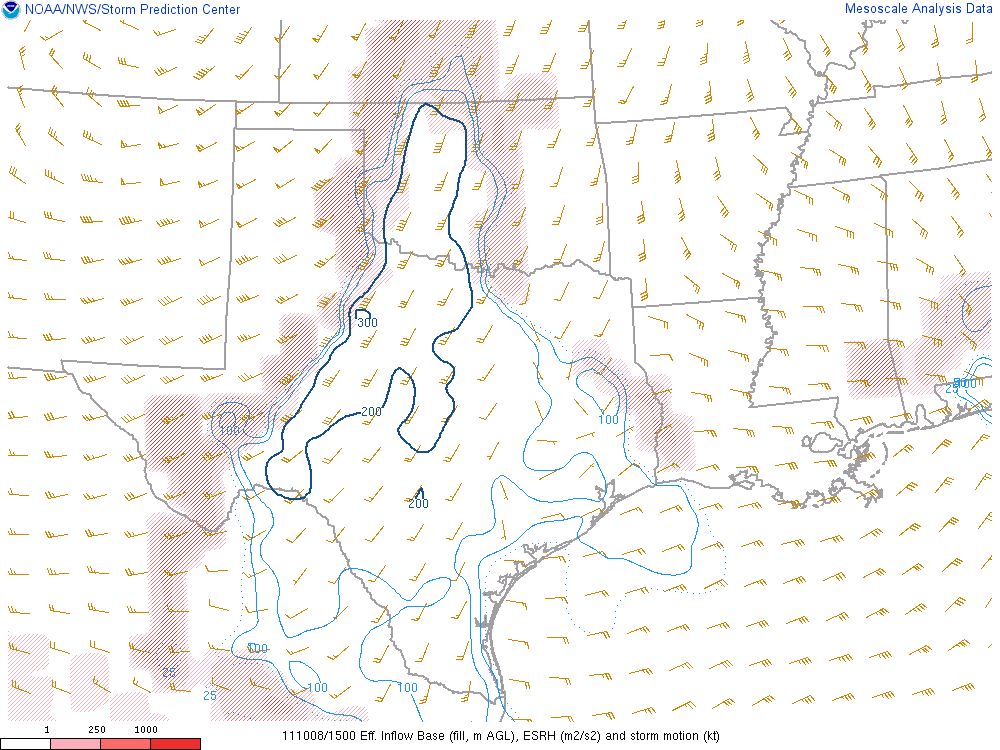 This is great news for Texas and Oklahoma.  After this rainfall event has completed, it will be interesting to look at how drought conditions have changed for the area.