With the moderate risk in Minnesota and Wisconsin out of driving range from our starting point in Lincoln, Nebraska, our class decided to head south into Kansas to chase. Our target was the tail end of the cold front east of Wichita, KS, along the northern edge of a plume of rich Gulf moisture. With convective initiation before sundown in doubt and capping across the region a concern, we did not have high expectations for the day but were hoping for at least a nice lightning show after dark.
The drive started on a high note with a stop at the Runza restaurant in York, NE, where we feasted on their (in)famous hot pocket-like Runza sandwiches and once again ran into Sean Casey and the TIV.
Continuing south toward Wichita, KS, we were able to see the surface boundary slowly come into view over the horizon. A sharp line of cumulus clouds separated the drier air behind the front from the juicy warm sector. This was a neat experience for those of us on our first Plains chase trip, as these types of sharply-defined boundaries are rarely seen in the eastern part of the country.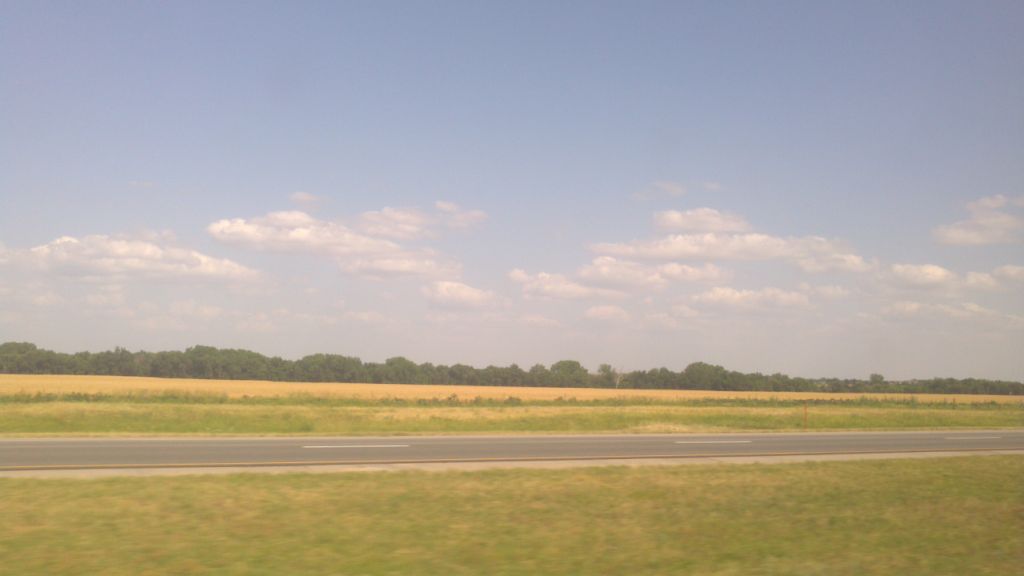 After a quick souvenir stop at Wichita State University, we headed eastward toward Eureka, KS to position ourselves east of the boundary. During the drive, storms began to fire along the boundary to our north. They did not turn severe or display any rotation, but they still provided some picturesque scenes south of Emporia, KS that we stopped to enjoy.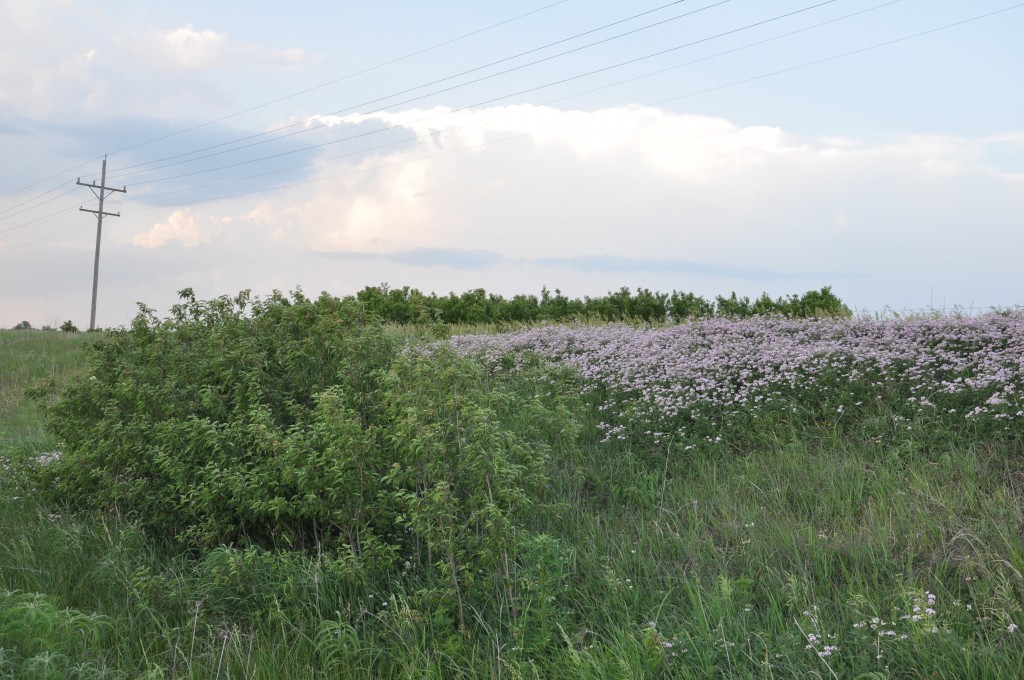 While we were chowing down on a delicious dinner at Bobby D's in Emporia, a storm to our northeast began to intensify and produce some impressive lightning. After darkness fell we headed north to a field just outside of town and enjoyed the show: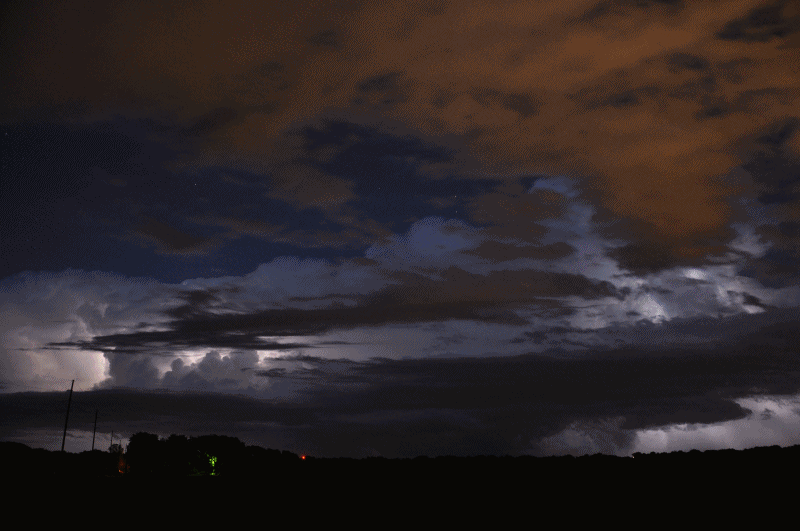 While today didn't provide anything overly spectacular, things panned out almost exactly as we forecasted and the class got to experience Great Plains thunderstorms for the third straight day. Tomorrow we will have an early morning discussion to assess a complex forecast and likely head to Salina, KS to set up for the day.