We began the day in Tulsa, OK with a moderate risk from the SPC covering a large area from the OK/TX border into sections of Arkansas and Missouri.  A tornado threat was definitely noticeable as the main focus covered much of Oklahoma.  We decided to head towards Duncan, OK after a brief morning discussion.
There was very favorable upper level winds with a considerable amount of instability and moisture convergence near Duncan.  Day 2 was more favorable for tornadoes as things seemed to stay more isolated which would enhance the strength of individual supercells.  Storm motions were a little slower than the first day, which would help our driving situation and keeping up with the storms.
We arrived in Duncan around one to eat lunch and wait for the storms to initiate.  Our first storm system started firing up slightly after we arrived.  We followed one supercell for a while before falling back as the cell to the south seemed to be gaining strength and looking more favorable.  We noticed our first funnel cloud of the day around 2:30.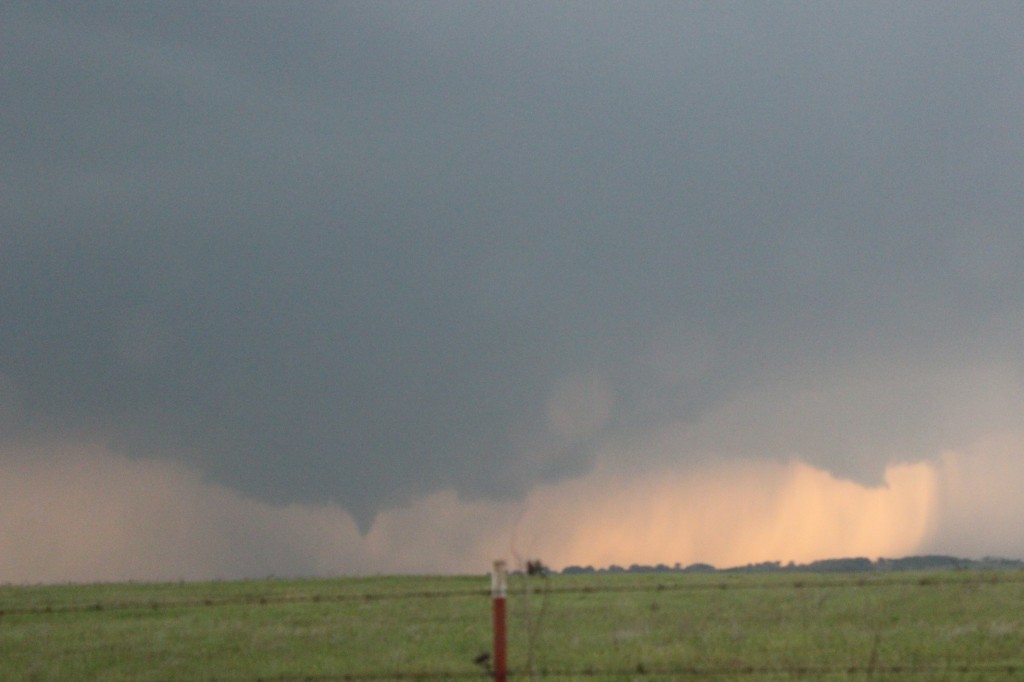 This funnel cloud never officially touched down at this point.  We traveled east a little for a while before we noticed a tornado on the ground from a longer distance as we had to reposition due to another storm moving into original area.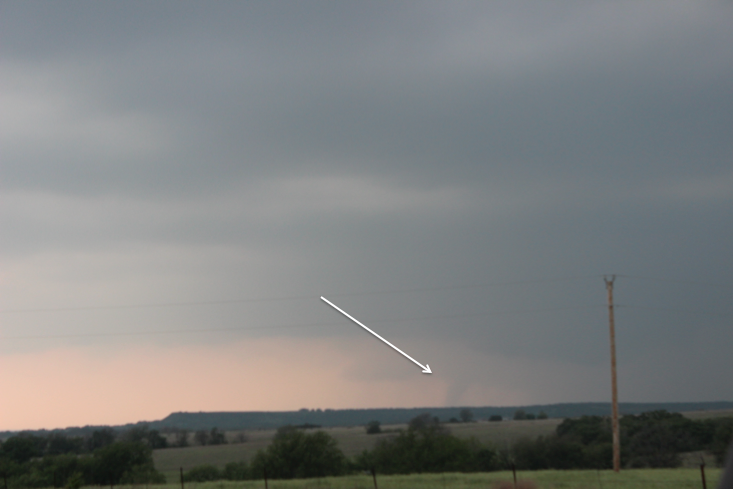 This tornado seemed to be on the ground for a few minutes before lifting up.  Several minutes later we noticed a tornado around the same area that dropped down.  We can not conclude that this was another tornado or that it was the same tornado that had just lost some of the strength from before.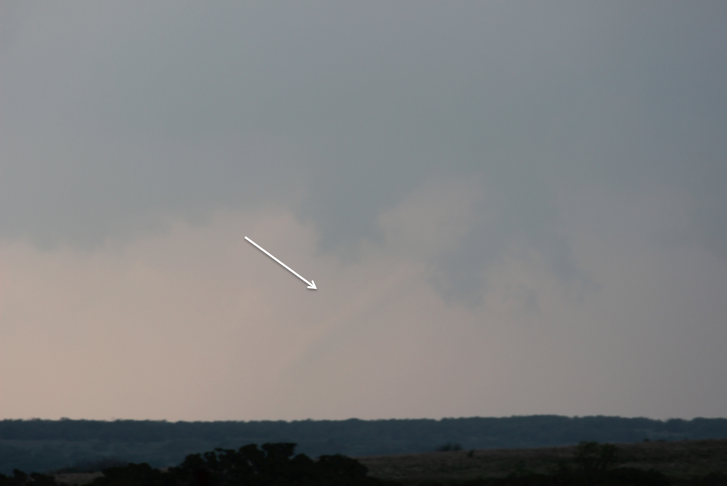 After this storm lifted we followed this storm just past Pauls Valley but never saw anything else drop.    As this evening of chasing was coming to an end we moved south to position ourselves in Gainesville, TX to be in position for the next day.
Our hearts go out to those impacted in the Moore, OK area.  This was a truly devastating event and they are kept in our thoughts and prayers.
Post and Photos by Andrew Schuler