Due to diminishing conditions for severe weather in the southern plains area and a good outlook for storms in the northern plains for Wednesday, we decided to designate Tuesday as a travel day. We started out early at 8am in Lubbock, Texas, leaving for Buffalo, Wyoming–a 15 hour drive. Most of us used this time to catch up on some sleep, while others enjoyed the sights:
We made our first stop for lunch at a Wendy's in Trinidad, Colorado. From there, we hauled north through Colorado Springs and then Denver, where we met some heavy rush hour traffic. While passing through the outskirts of Denver, we noticed this beautiful rainbow in front of a storm to our east: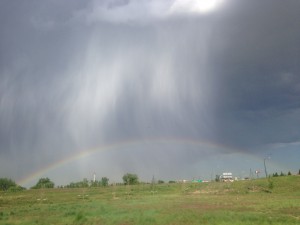 By the time we made it to Cheyenne, Wyoming, it was dinner time. We decided to continue the trend of Mexican food and stopped at Taco John's
As we were making our way northward toward our destination of Buffalo, WY, we noticed a beautiful storm about 30 miles to the southwest. As soon as we found a nice, quiet overpass we stopped to take some photos and watch the sunset.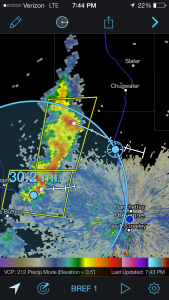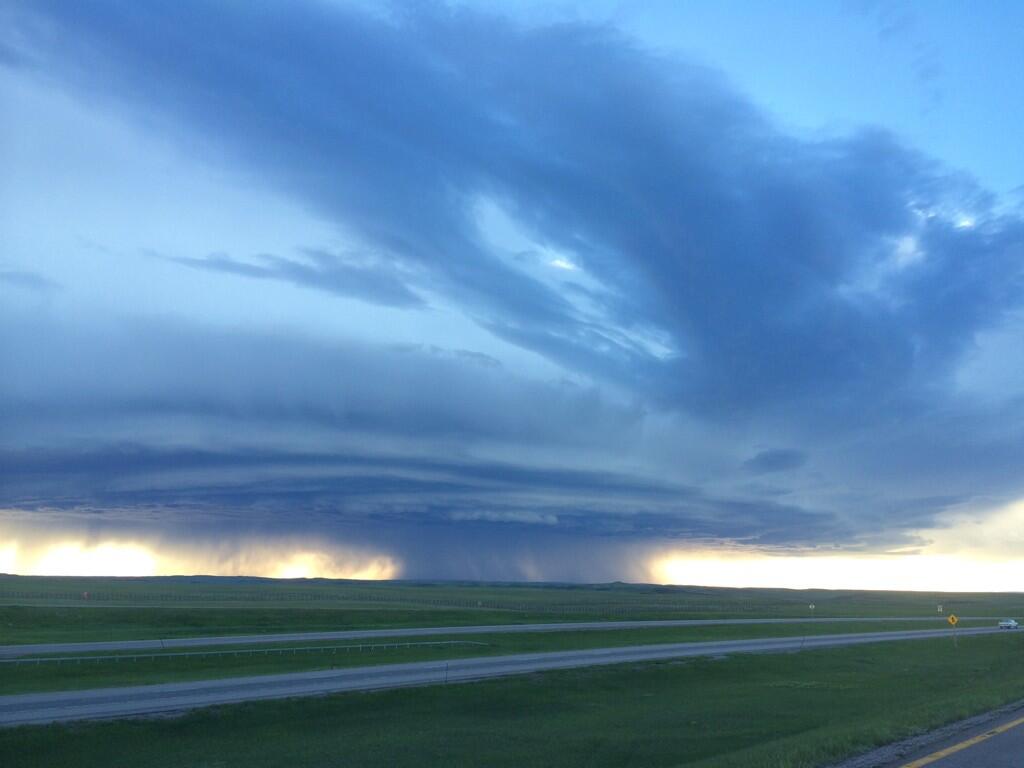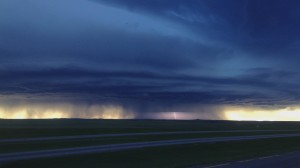 All-in-all, Day 8 was another perfect example of a non-chase day putting a beautiful storm in our path, for which we were all very grateful for.