As we continue into the second week of November, average temperatures will continue throughout the week with high's fluctuating around the 60 degree mark; with Wednesday being the exception. Lows throughout the week are also near the average for this time of year as they fluctuate between the mid to upper 30's to lower and upper 40's. On a brighter note, little to no precipitation chances are presented for this week and weekend; with exception to the overnight hours of Wednesday into Thursday.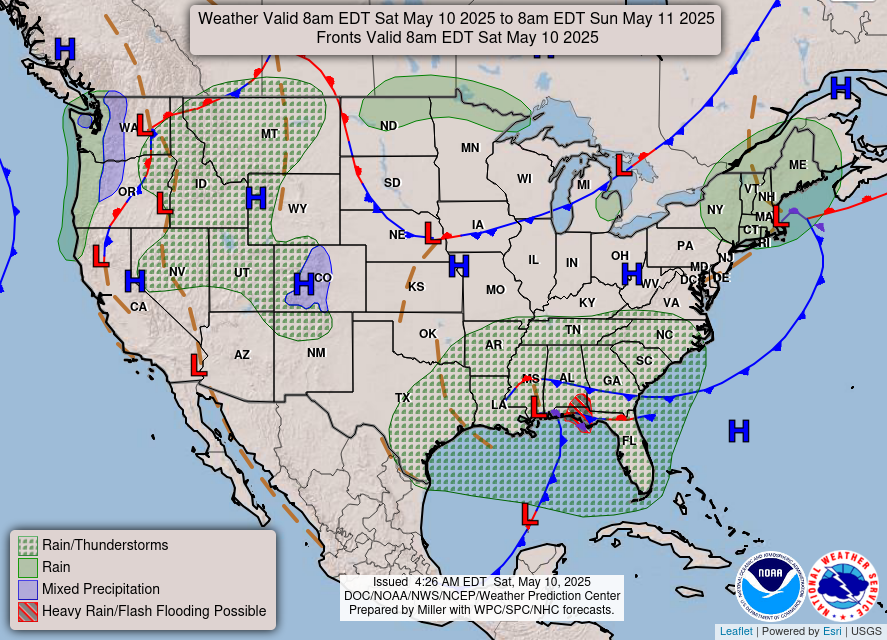 Today November 10th: High 60
High pressure to the south will allow some clouds in the skies today as well as some breaks of sunshine. Temperatures will barely break the 60 degree mark, but it will be a seasonably average day.
Tonight: Low 40
Skies will begin to clear throughout the evening and into the overnight hours allowing the temperatures to drop to the lower 40's.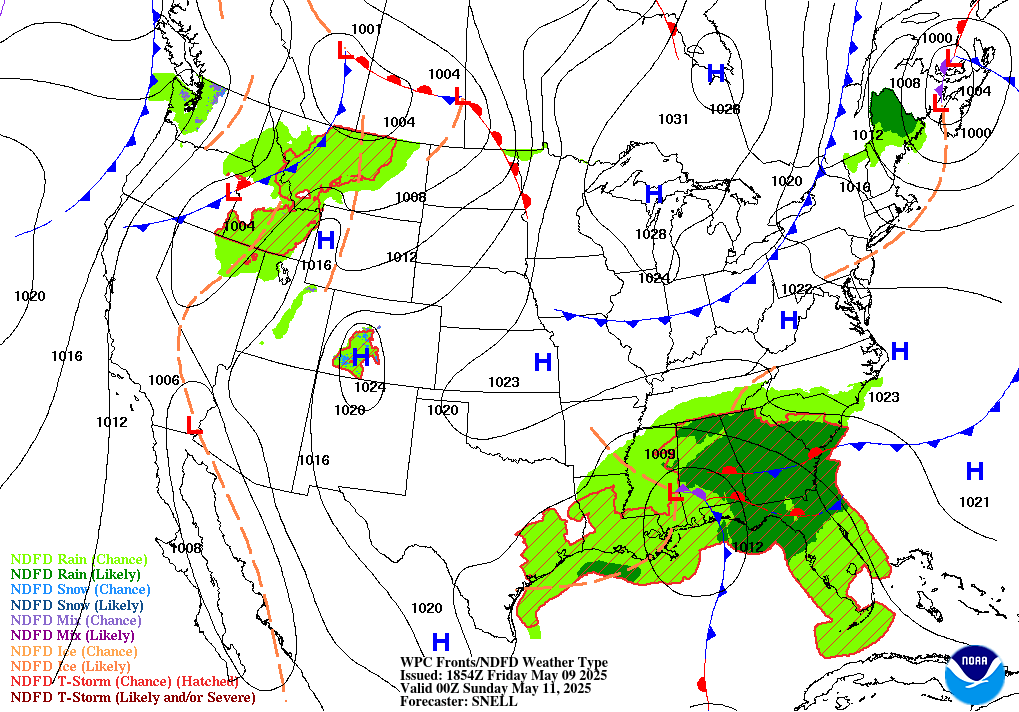 Wednesday November 11th: High 70 Low 53
As a low pressure system begins to move east out of the Great Plains, the high pressure system located in Georgia/Alabama will allow gulf moisture and warmth to enter the region. This will allow temperatures to reach the lower 70's and will allow cloud cover to begin to form throughout the day. Moderately gusty winds will also be present for the day due to the pressure gradient the region will experience. For the evening and overnight hours there will be a high chance of rain to fall; the possibility of a stray thunderstorm can not be ruled out. Lows will remain in the low to mid 50's.
Looking Ahead:
Thursday: High 61 Low 40. Skies will be partly cloudy for the majority of the day with some clearing into the overnight period. Some gusty winds (10-15 mph) are possible.
Friday: High 55, Low 32: Back to more seasonable temperatures as we end the work week across the region. Although temperatures will be chilly, skies will remain clear for the day and overnight, which will allow temperatures to reach the freezing mark.
Saturday: High 56, Low 36. A continuation of beautiful skies and fall like temperatures for the first half of the weekend. Skies will be clear and temperatures will barely reach 60 degrees. Chilly night but slightly warmer than Friday night.
Sunday: High 63, Low 39. Temperatures will be slightly warmer for the day and night than on Saturday, and skies will remain clear for your Sunday.
Monday: High 61 Low 49. For the beginning of next week we will see an increase in clouds throughout the day and into the evening when there will be an increase in the chance for some rain showers into the overnight hours. Temperatures will remain mild as seen throughout the weekend.