After meeting for a FD at a local coffee shop in Ogallala, NE, the team decided to head south towards Lamar, CO given the set-up for the day. Initiation was expected to develop along the armpit of the lee-low that was developing over the state of Colorado with a dry line expected to make its way from eastern Colorado all the way down to the Texas Panhandle. CAPE values were sufficient along the expecting source of lift, there being an expected break in the CAP around 21Z over western Kansas and parts of eastern Colorado, decent simulated dew points in the 50s, and sufficient 500mb wind speeds around 35-40kts.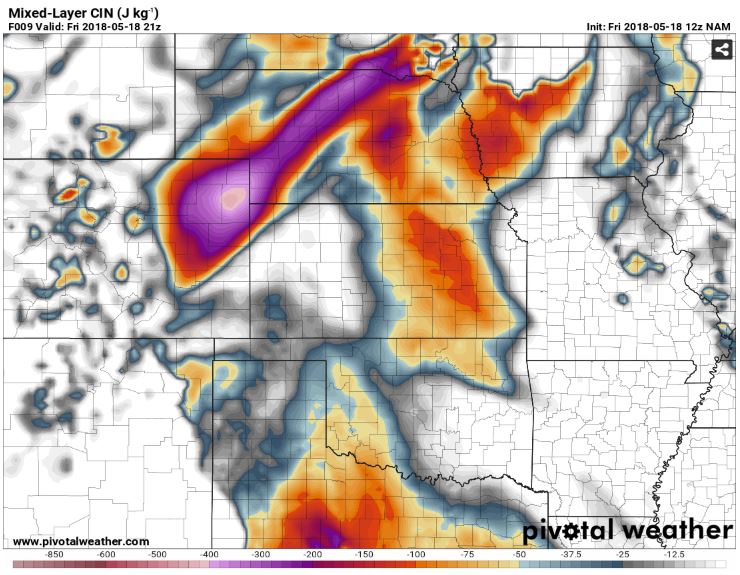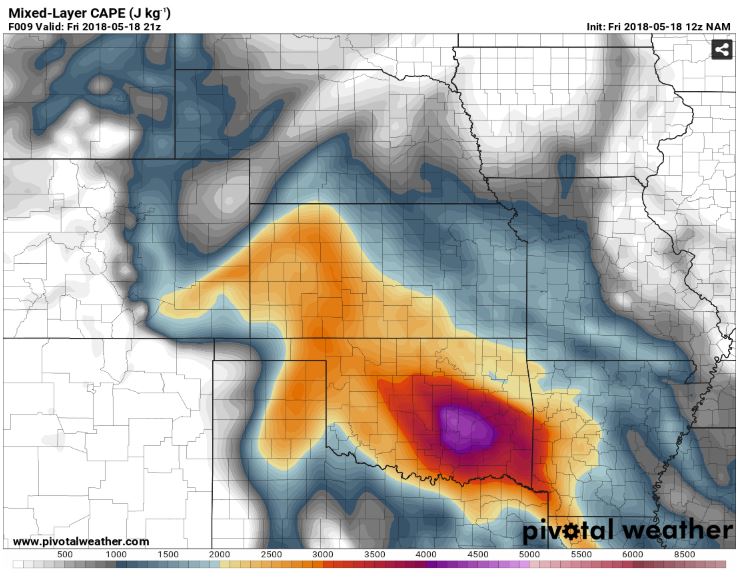 CAPE and CIN values expected for 21Z by the 12ZNAM-run.
As we moved south towards Lamar, CO, we grabbed a quick bite from McDonald's and then found ourselves driving through an outflow boundary that had developed in an east-west pattern, which led to our driving into a phenomenal clearing which housed the center of the lee-low while the Red Hot Chilli Peppers played in the background.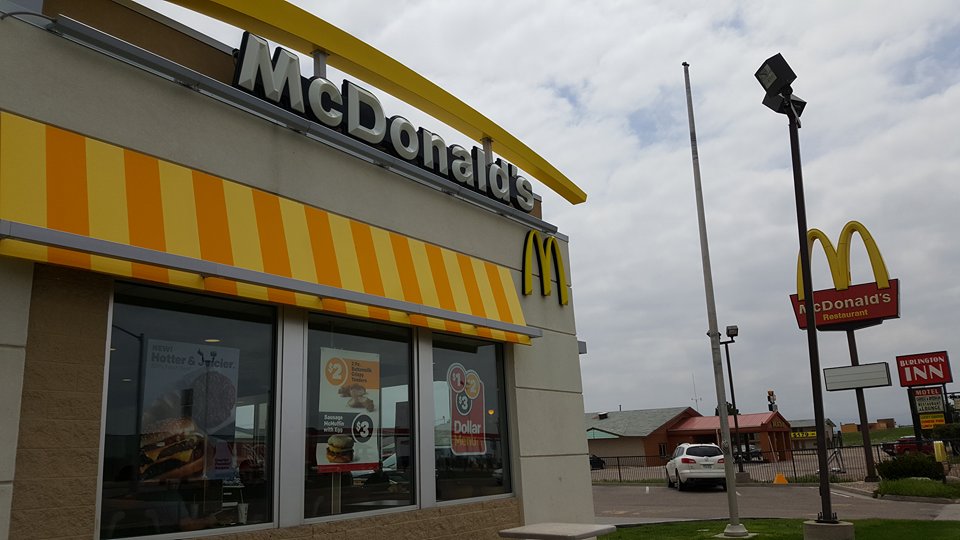 Driving over the clearing, approximately around 17-18UTC and the McDonald's in Burlington, CO.
We eventually made it to Lamar, CO, where the team spent just under an hour waiting for initiation by spending some time at Willow Creek Park.
Willow Park.
Not long afterwards, we immediately began to chase a cell that was developing just outside town and were able to see some rather impressive storm structure as it entered an enriched environment. Several cells were visible to our east but began to resemble a very clustered mode and as such did not become our primary chase targets.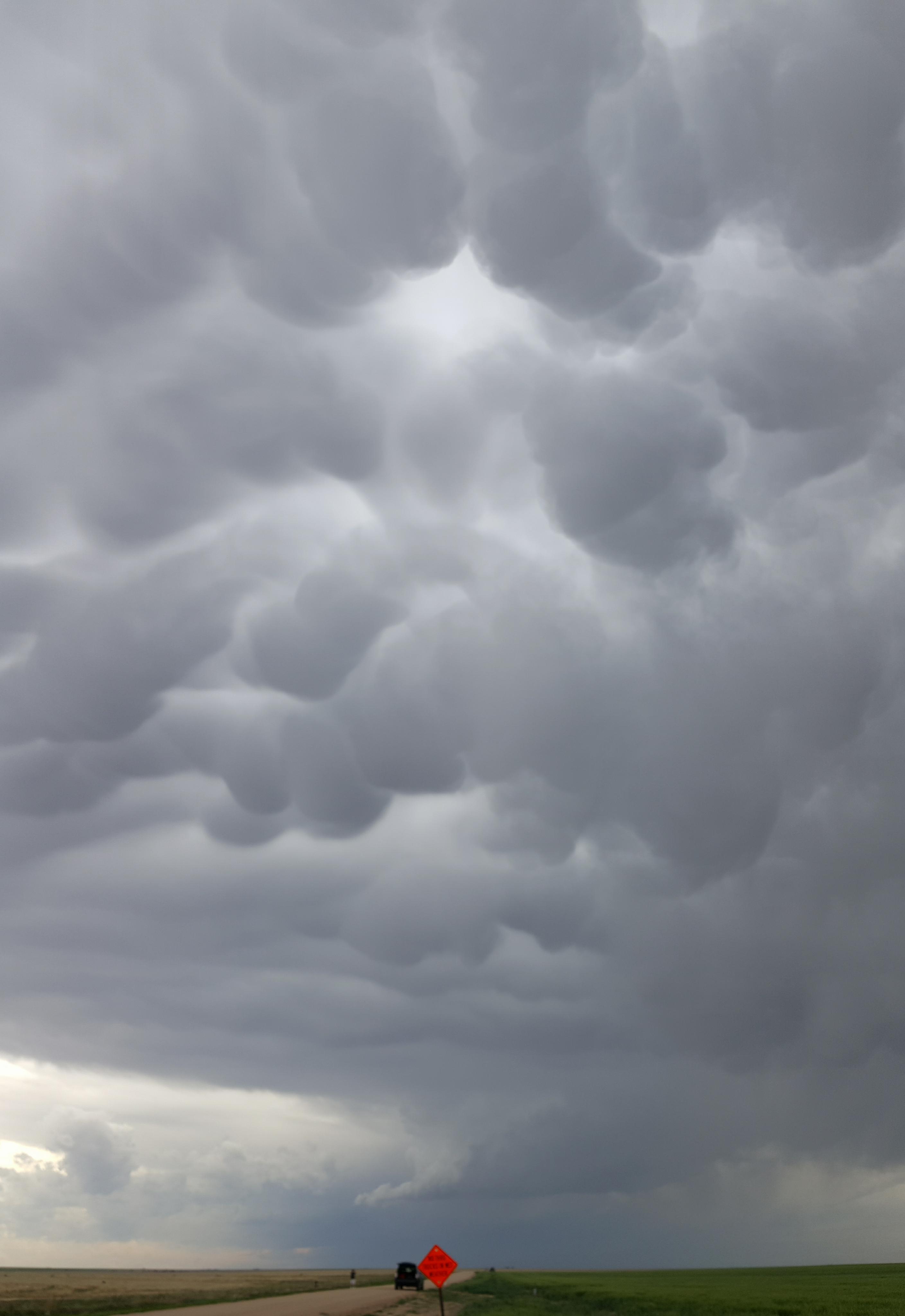 Mammatus clouds ahead of the developing storms outside of Lamar, CO.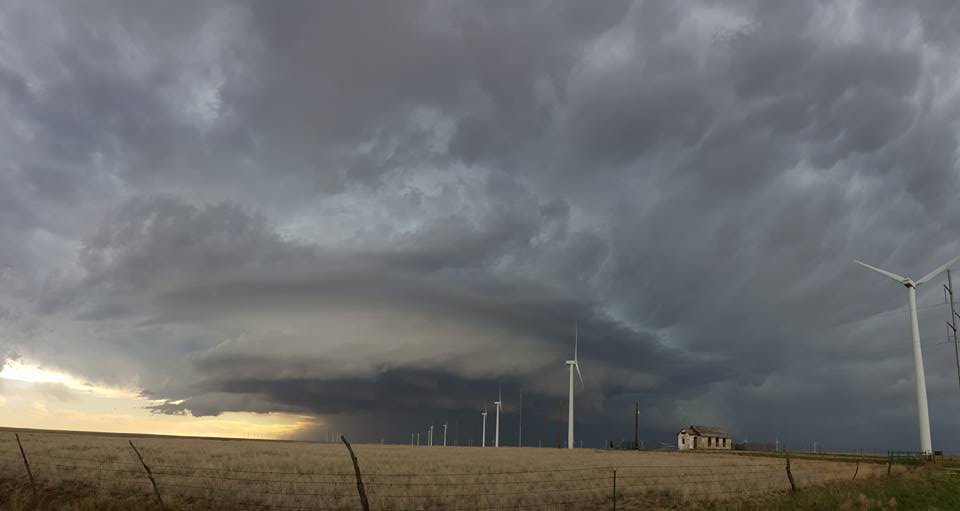 View of the storm outside Lamar, CO, as it continued to develop.
Phenomenal supercell time-lapse that was recorded by meteorologist Caitlyn French.
In order to get ahead of it we ended up driving through it and got to experience first-hand just how strong the outflow was on several occasions, including around the time we had finally gotten ahead of it and it was beginning to develop an incredible shelf cloud as we neared the Colorado/Kansas border. The actual shelf cloud itself was by far one of the most impressive structures we have seen thus far on this trip, rivaling and in many ways outpacing the shelf cloud we had seen the night before.

Shelf cloud that developed as we moved east into Kansas.
After the outflow began to kick up the winds again, we began to retreat east towards Garden City, KS but were surprised when chaser Evan Hatter pointed out what ended up being a landspout just outside of Syracuse, KS. We immediately stopped the van, ran out, and were in awe by the landspout and several others that were trying to get going. On top of that, we also called in the landspout, leading to a tornado warning and the flaring of the sirens in Syracuse. Rotation also became very evident as we looked immediately above our heads and were stunned by what we saw.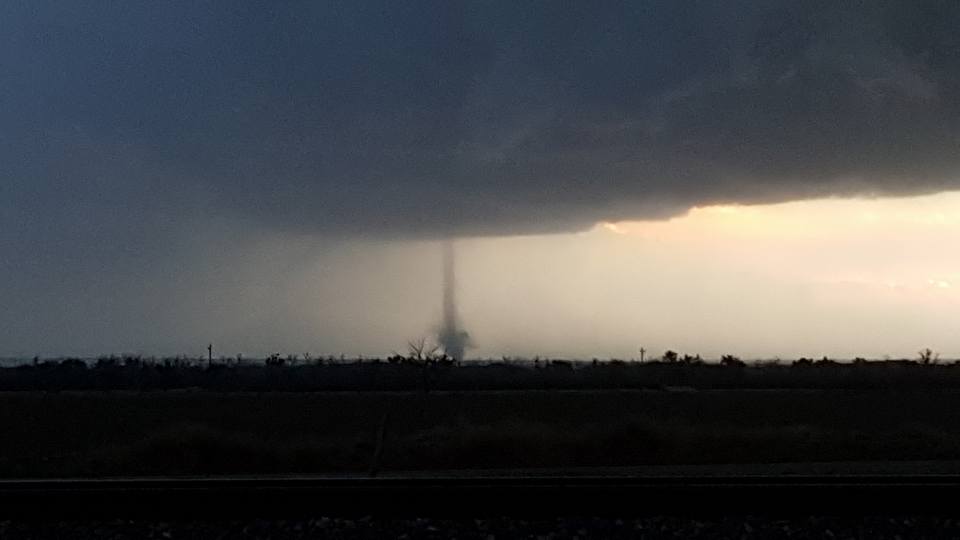 Landspout just outside Syracuse, KS.
Had the lightning not become so violent, we probably would have stuck around a little longer, but by the time we began to once again drive over to Garden City, KS, the  adrenaline from the culmination of phenomenal storm structure, outflow, rotation, and the landspouts had left us exhausted. Considering we had already seen incredible storm structure earlier that day, the landspout was nothing short of the cherry on top of the milkshake that was Day 4.