Greetings!
On Friday, 9/21, the weather will start out warm and muggy with the high pressure over North and South Carolina swinging gulf moisture into our area. This moisture is colliding with the cold front currently north-east of Kentucky and is kicking off storms in portions of the Midwest.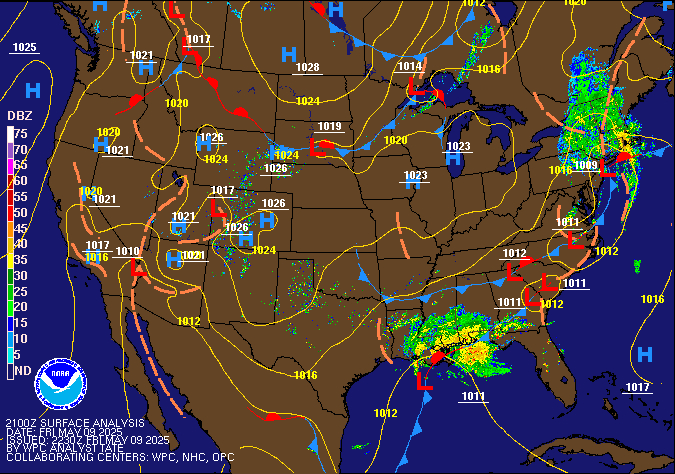 That cold front is set to arrive in Kentucky in the late afternoon into the evening hours. The HRRR is showing storms reaching western Kentucky around 17z, 12 pm central time. But not reaching central Kentucky till around 20z, 3 pm. There are some trends in different molds showing the system weakening and then strengthening again once it reaches lower Ohio valley.
(Disclaimer: models are used to get an understanding as to what might happen, not this is going to happen right then.)
This looks to be the start of a wet weekend. There are some indications showing that our area will be hit with a couple rounds of rain and storms through-out the weekend into the beginning of next week.
This will bring cooler temperatures into Kentucky behind that cold front.
The high today will be around low 90s with the high of Saturday being around the low 70s. As of right now it looks to stay around low to mid 70s for the majority of next week with a little warm up around Monday and Tuesday then back into the 70s.
In summary:
Friday: 90/66
Saturday: 70/64
Sunday:74/67
With chances of rain all weekend, starting Friday late afternoon.