Good afternoon everyone! I hope you all are enjoying this gorgeous day as temperatures hit 60° and flowers are in bloom. Satellite imagery shows little to no clouds around the area.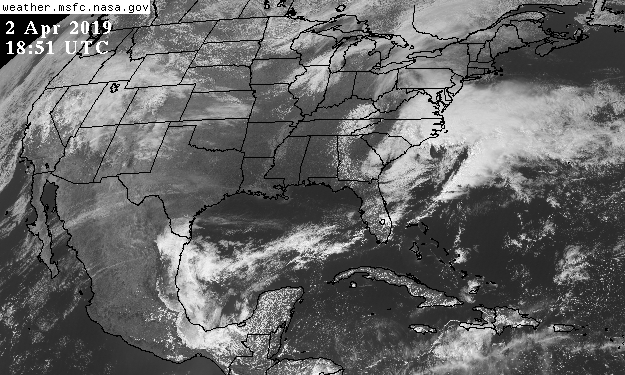 Thankfully we still have tomorrow to enjoy the weather before a cold front moves in with rain and possible storms.
Rain will arrive for Thursday with the majority falling in the afternoon hours to Friday morning. Most of the models have a quarter to half an inch which looking at the data I would agree.
SUMMARY:

Tuesday:
Wednesday:
Thursday:

High: 68
Low: 54
Precipitation: 1/4 to 1/2 inch of rain with most of it falling in the afternoon and at night.
Stay safe and have a great week!