Another day of storm chase in the books. This day was quite tricky, however, we managed to make the best of it.
The Set-Up
Our day, once again, started out in Amarillo, Texas. The surface observations were showing a stationary front extending from the northeast corner of the Texas panhandle going northeast into central Kansas. The winds throughout Texas were warm and strong from the South and the moisture was high, as well. The 12 Z run for the High Resolution Rapid Refresh (HRRR) model was showing a dry line strengthening and propagating right over the New Mexico-Texas state border any where from 19-20 Z (2 – 3 pm CDT). Along with the dry line, the intersection of the stationary front and the dry line was another point of interest when considering our target for the day.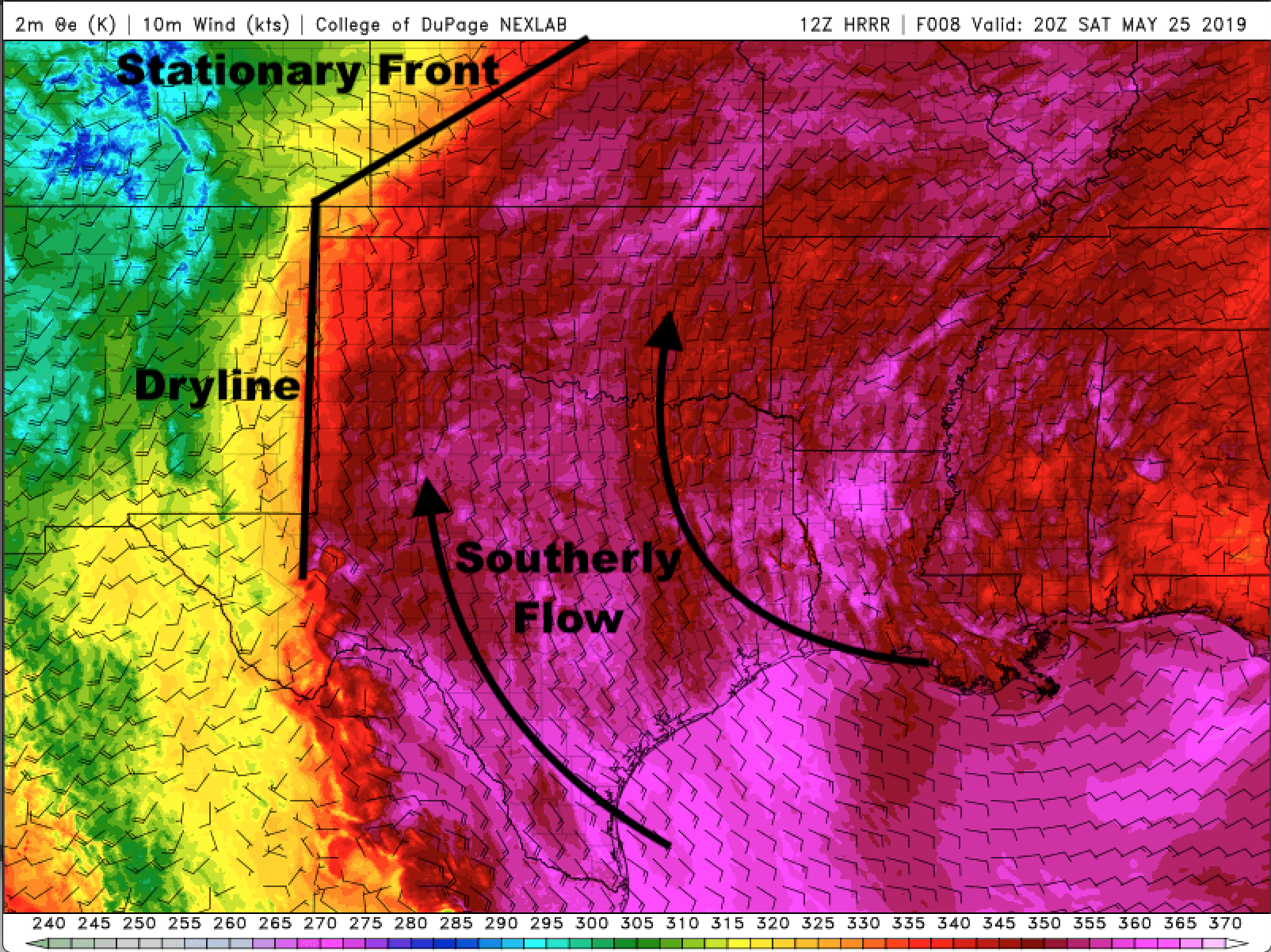 The Chase
The group packed up and left soon after the forecast discussion. In the van, we decided to head north toward Dumas, Texas. The storms were just beginning to develop in the far west Texas panhandle, which gave us enough time to visit Los Potrillos Mexican Restaurant. The food was great and the service was impeccable.
We also met Corrina; she remembered the storm chase group from 2017.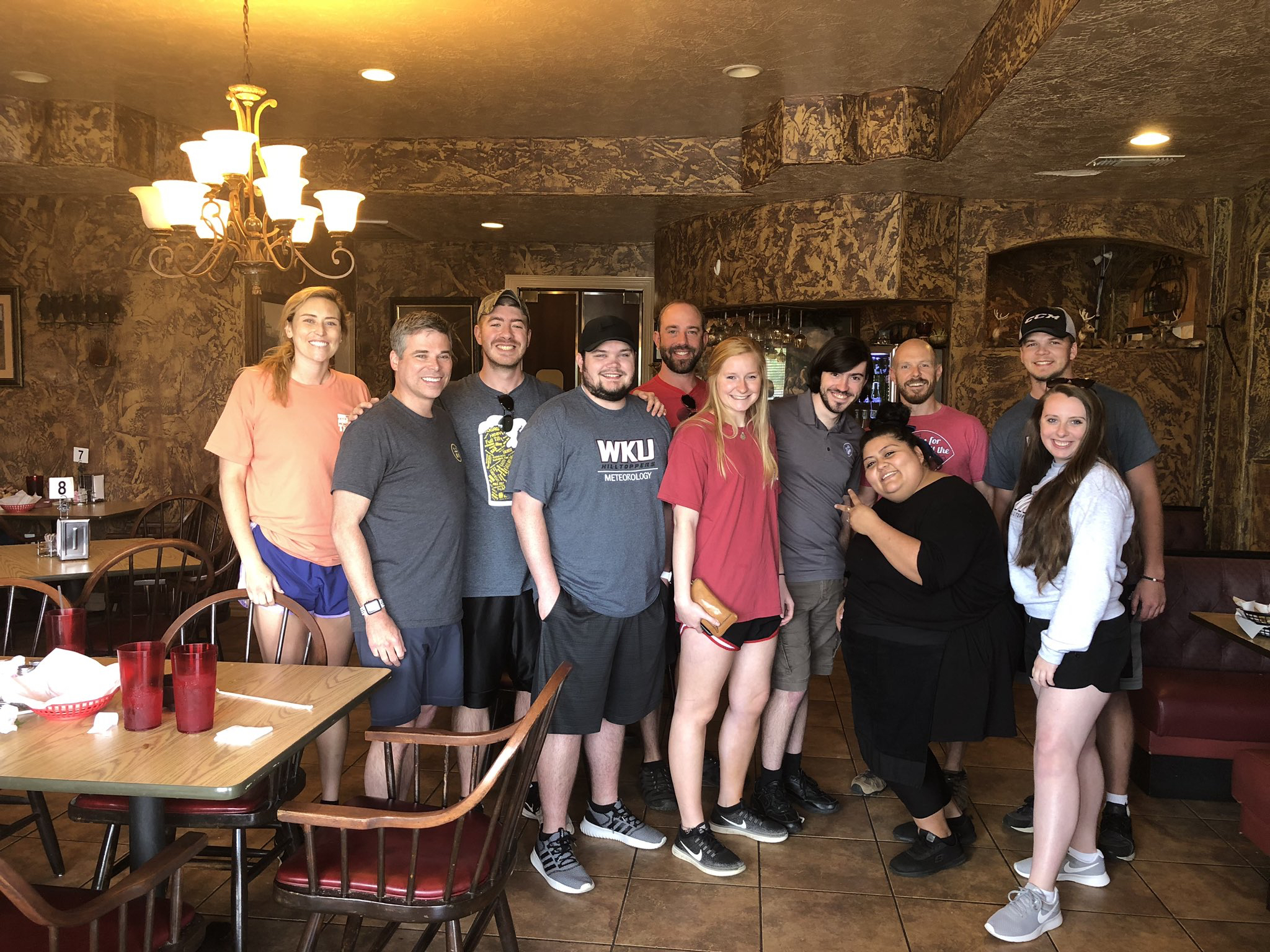 After lunch, we went drove out of the lovely city of Dumas and watched a storm roll in. The lightning was the best part about this storm.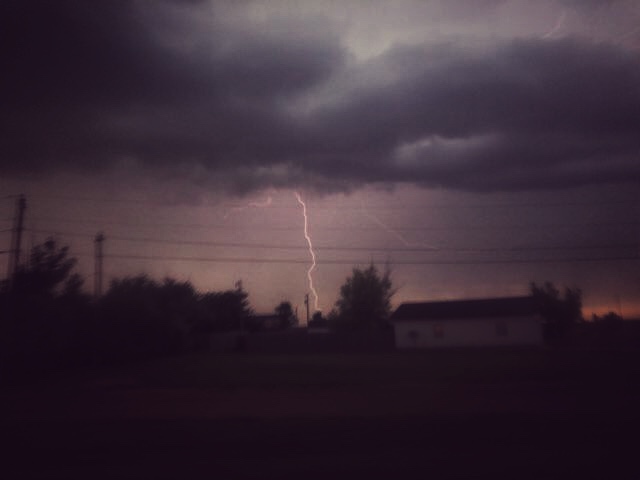 The storm started weakening and another storm in far southeast Colorado caught our eye. We merged onto the highway and headed for the Campo, Colorado supercell. The visibility was improving tremendously, which lightened our spirits for this chase day. In fact, the air was so clear, we could see the storm while we were 50 miles away.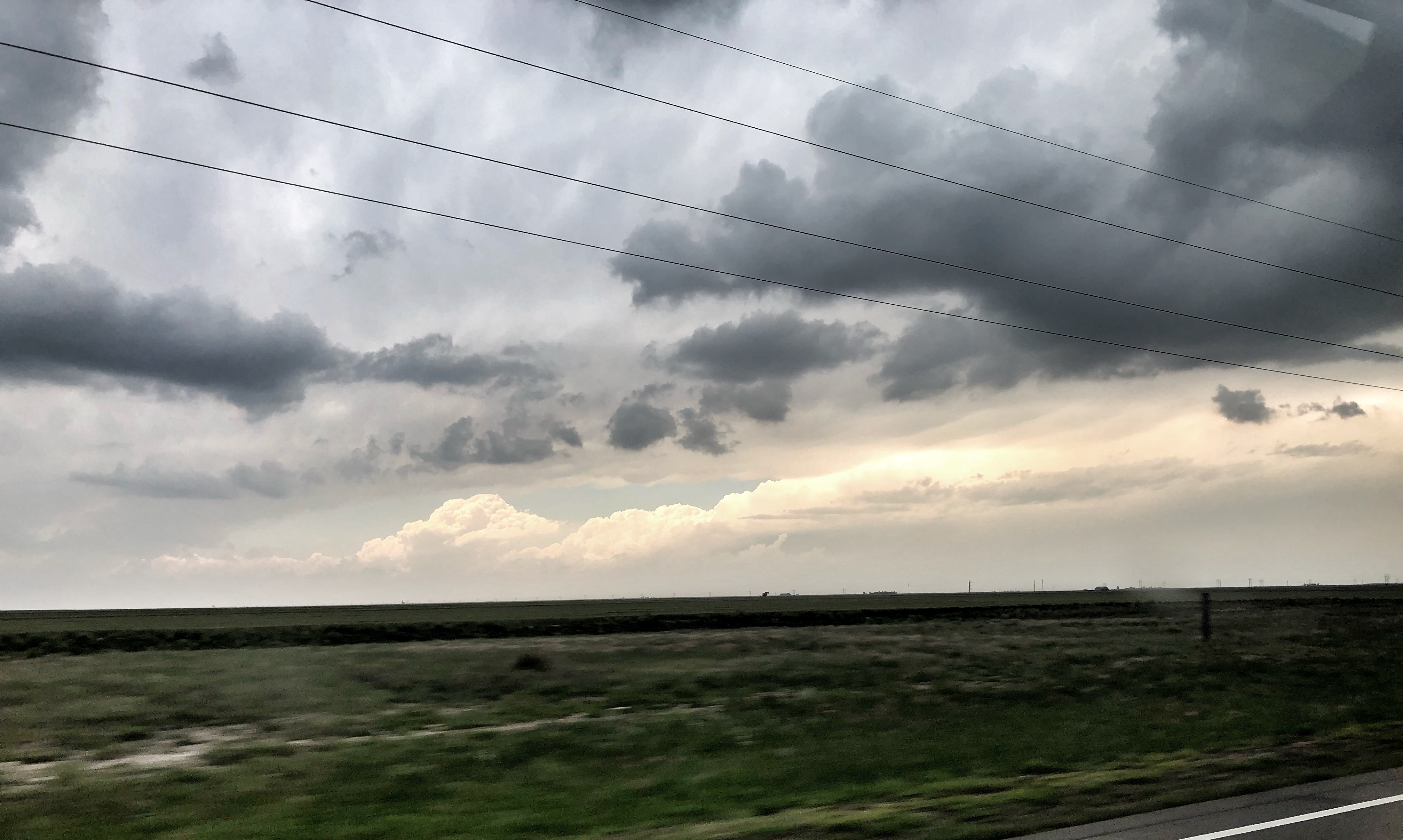 We met the Campo storm near Manter, Kansas. The storm had widespread rotation and looked like it could tighten up at any moment. Our route around the storm consisted of dirt roads that occasionally looked like loose, sandy roads. We maneuvered with the storm and stopped just east of it to watch what it would do. The next radar scan came in, and the rotation was tightening up but the hail was also moving toward us. We started driving around the storm away from the hail and kept our eye on the rotation. A nice funnel formed for seconds and nearly made it half-way to the horizon.
We watched the storm move away and decided to head for our hotel in Garden City, Kansas. We arrived to the hotel relatively early and headed for a nice relaxing dinner at Old Chicago.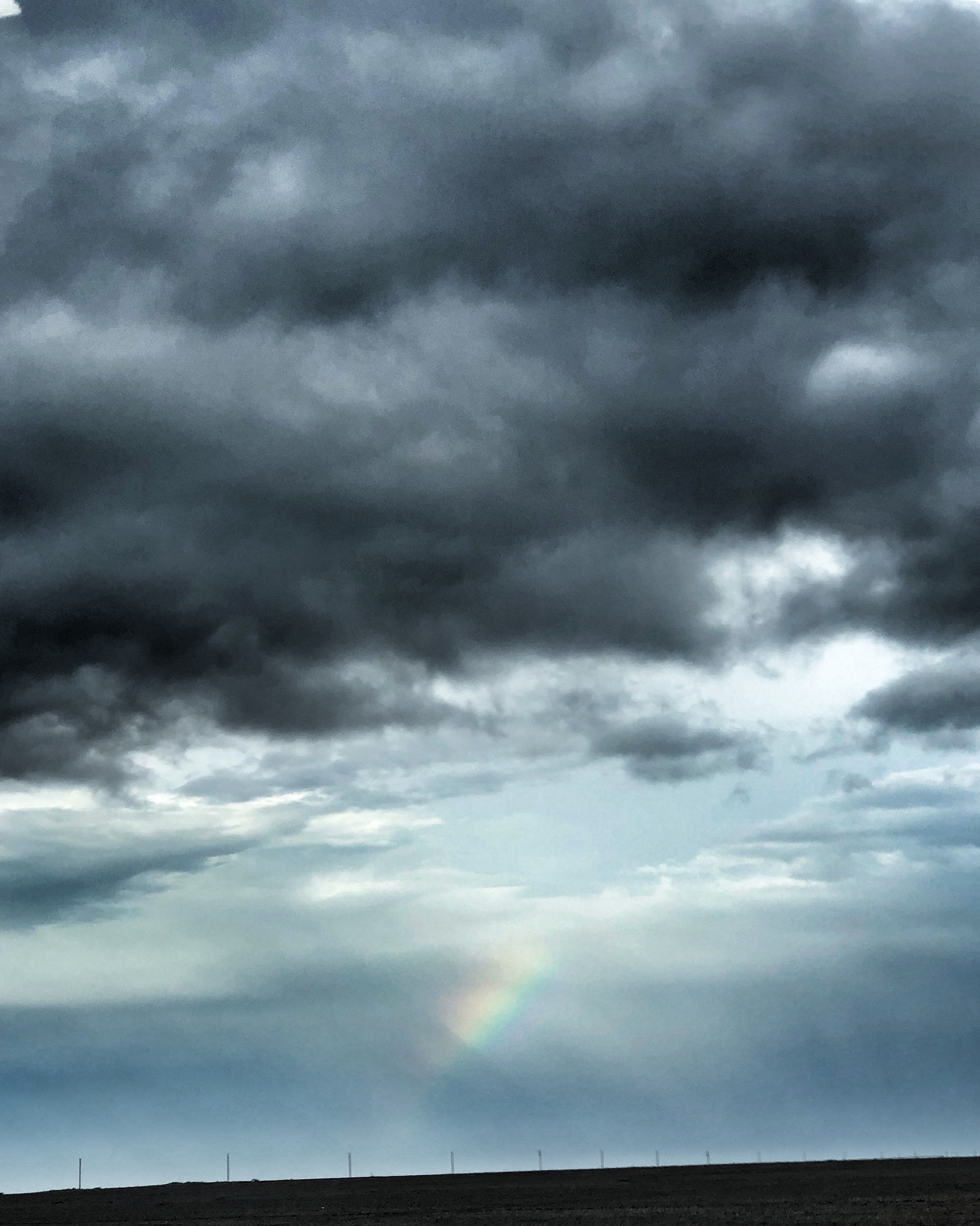 Today was a calmer day for the storm chase group; it was pretty light in travel for us. Also, we spotted a rainbow to top Day 7 of chase off.