It was a long day of chasing today as our team ventured north into eastern Colorado in hopes of seeing storms with better visibility. The smoke coming from the wildfires in Mexico had been impeding our vision, and the storm conditions looked good for eastern Colorado.
The Setup
We woke up this day in Garden City Kansas ready to see storms. The models were showing a surface low forming off the Colorado Rockies in the early hours of the afternoon. This low combined with southwesterly flow would create a zone of confluence where storms were likely to develop. The biggest issue would be initiation time. The SPC and models were both calling for early initiation of the storms, and this would lead them to be more linear rather than isolate and discrete. During our morning forecast discussion we determined that north eastern Colorado would be our best target for the isolate super cells we were looking for. This was a moderate risk day for severe weather according to the SPC outlook, and we were ready for it.
The Chase
With the forecast discussion over we decided to head out immediately since we were a little ways away from where we wanted to be. The first stop of the day was made in Lamar Colorado for a quite bite to eat from Subway, and a chance to gas up the van. We also saw our first cell of the day in Lamar. It had some cool lightning with it, but it fizzled out without doing much.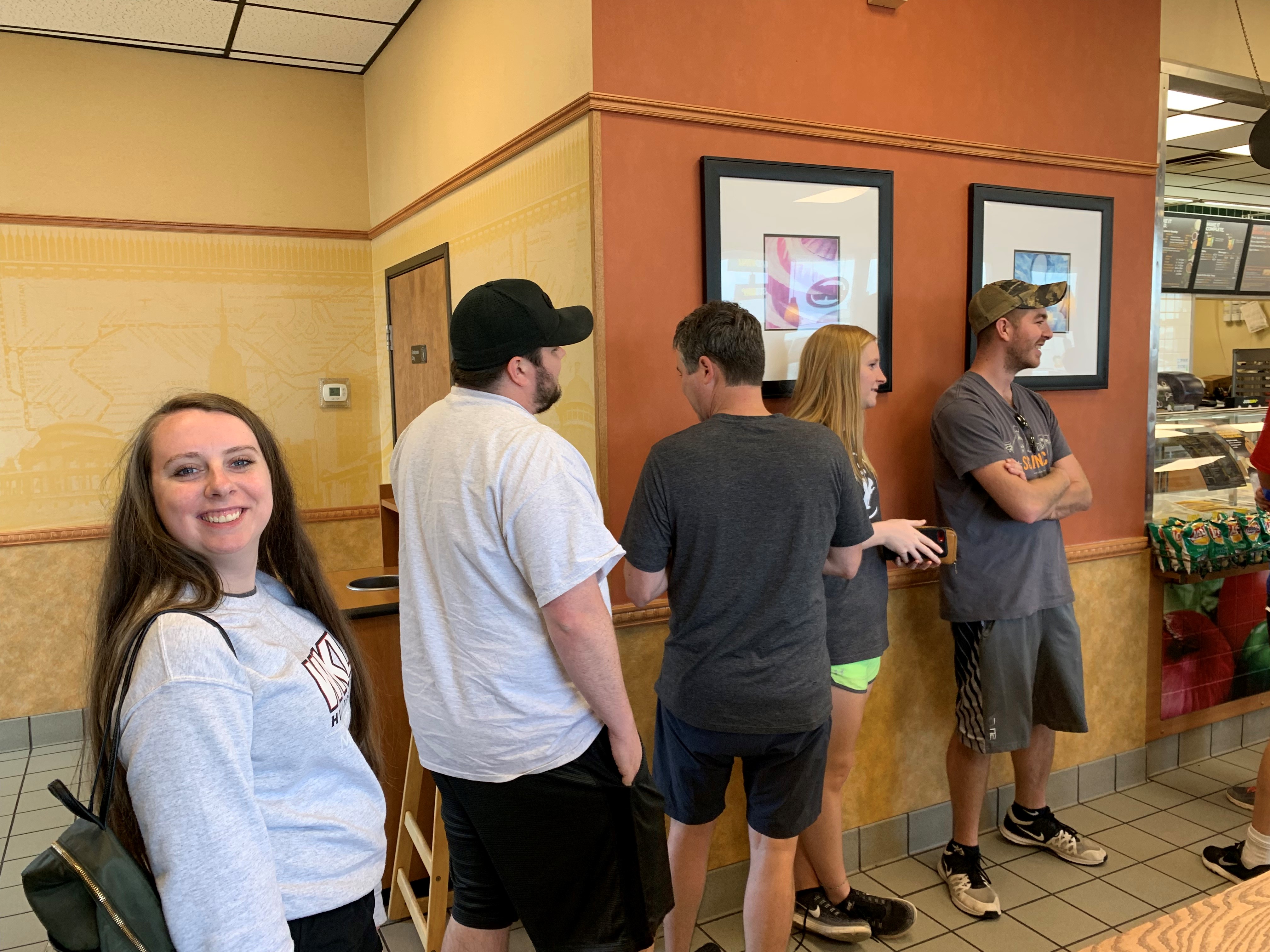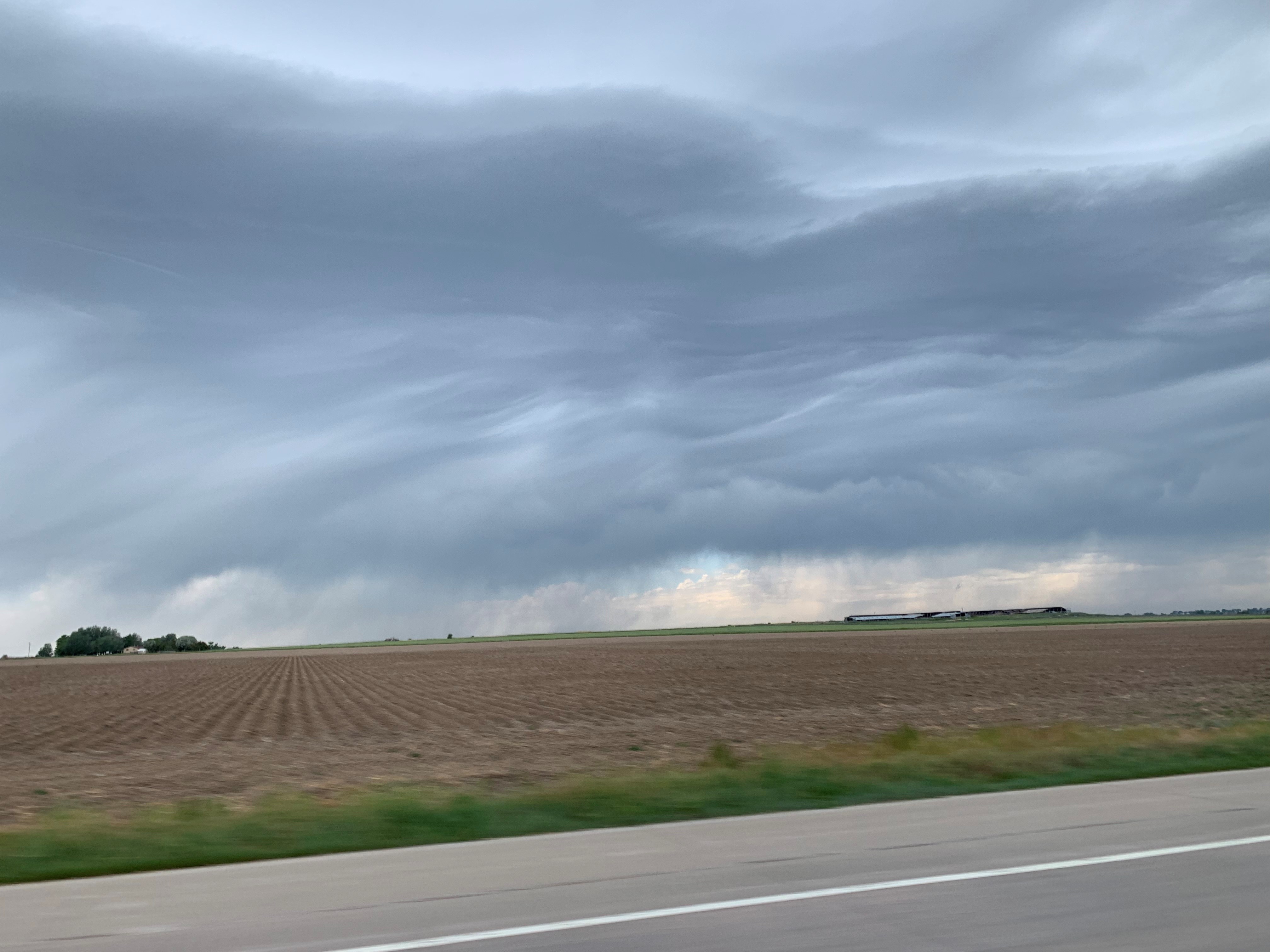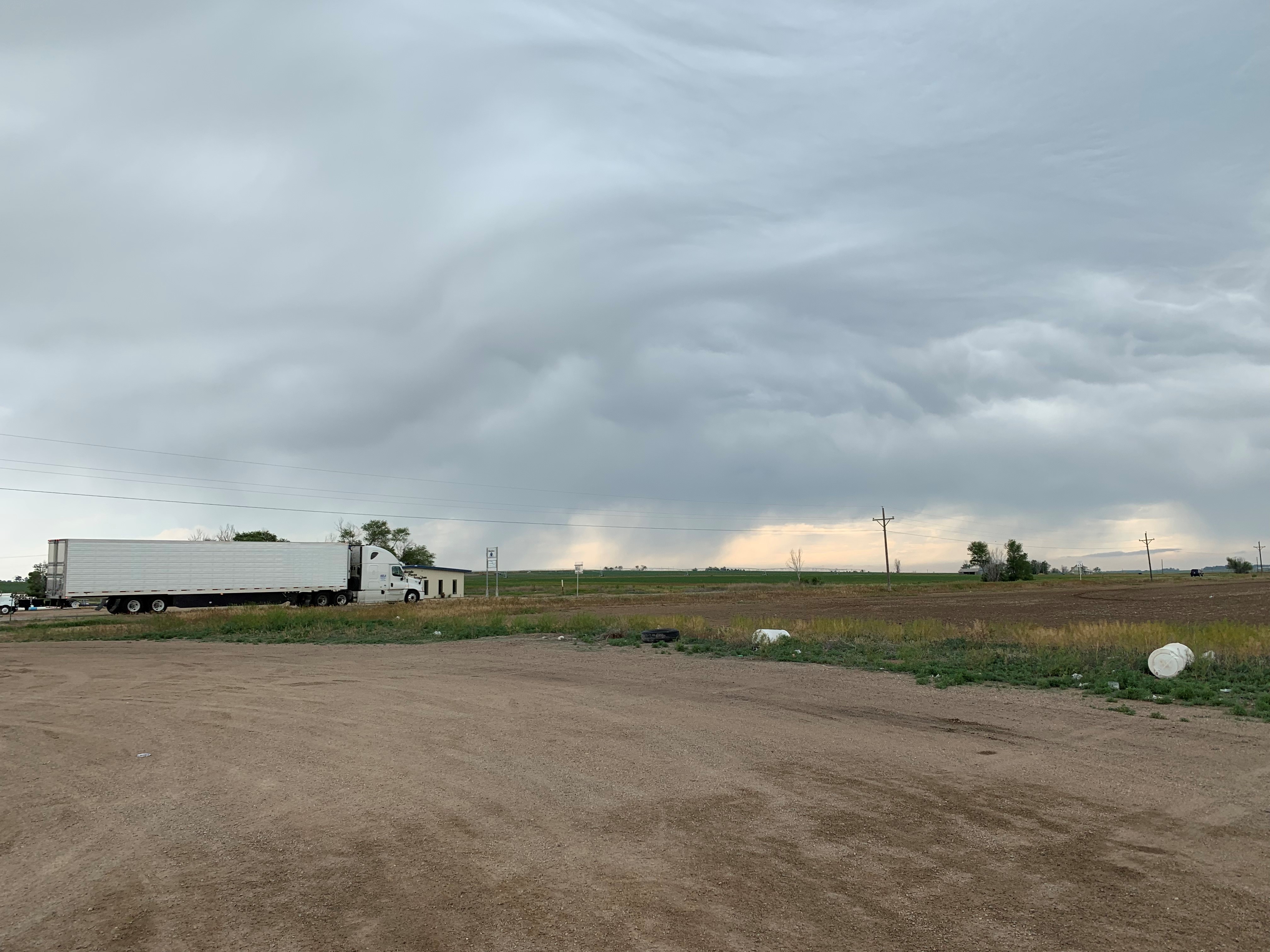 After we left Lamar we headed further north toward Sheridan Lake Colorado. We were waiting for better storm initiation since we knew the best storms of the day would be later in the afternoon/evening. Near Sheridan Lake we were on a cluster of storms that created a daisy chain of small meso-circulations. These storms were not severe warned, but they were interesting to watch until they formed into a single line of storms.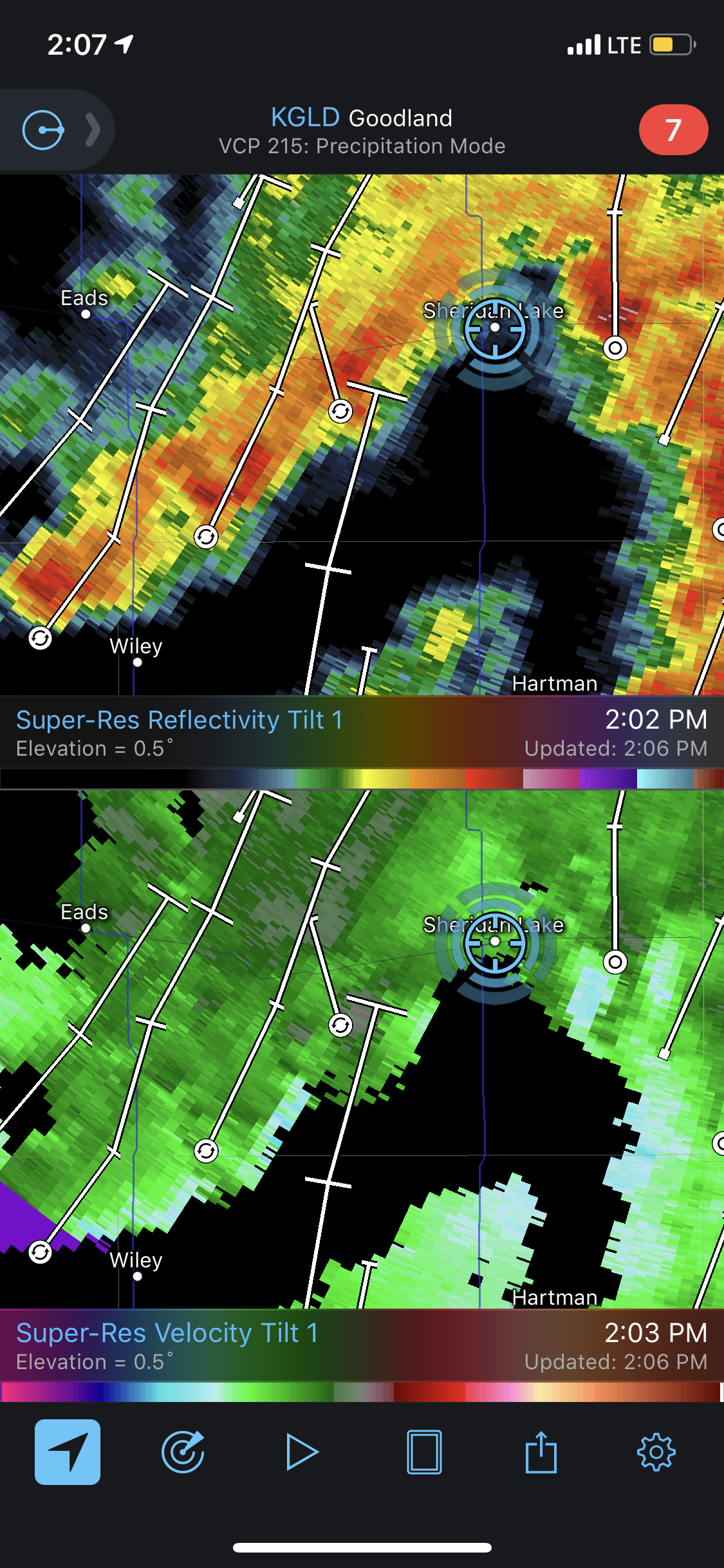 After we left those storms we raced north to be on storms that were firing up near Fort Morgan Colorado. We knew these storms would have better visibility, and they had a greater chance of being isolated longer before they formed into a line of storms with embedded circulations. The best storm we saw today was near Wiggins CO. This storm was isolated, and we had a fantastic view of it. There was some circulation to the storm on the velocity radar product, and we did watch it produce a funnel. However, poor road networks prevented us from staying with the storm long term.
While we were on the storms you could see the Rocky Mountains from where we were. In the sunset they looked amazing.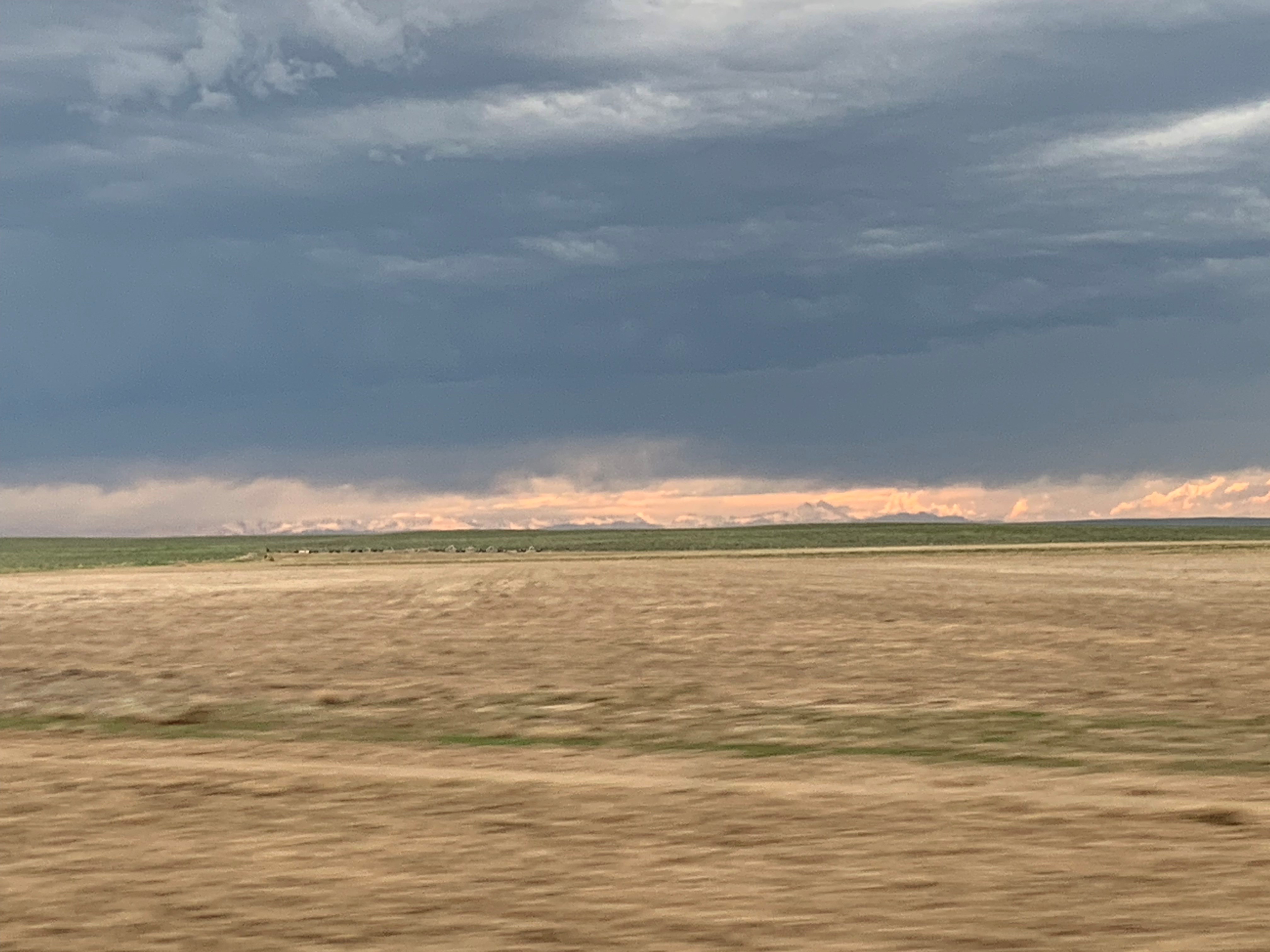 Conclusion of day 8
After a long chase day we headed into Sterling Colorado for the night. The long days are starting to show within the group, but our hopes are high to see some incredible storms as we move into the second half of our trip. That night we stopped in a place called The Grill @river city for dinner before heading back to the hotel for bed.