If you have plans for this upcoming weekend, we have good news for you! We will see the return of those ideal summer conditions that we were hoping for by tomorrow, continuing throughout the weekend.
Tomorrow, in the morning, that troublesome cold front will be moving out of our area and towards the east coast. Therefore, leaving us with a high pressure approaching from the east. This will be a rather slow-moving system, moving through the Midwest throughout the weekend and at the start of next week.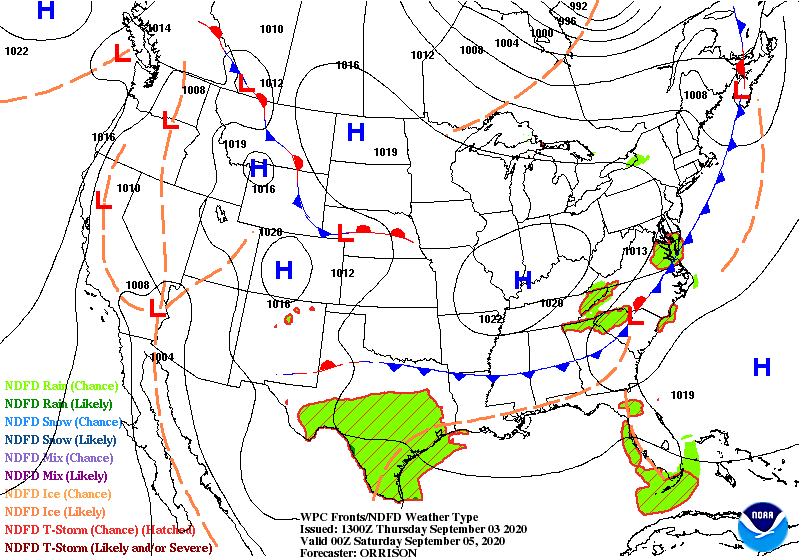 As we move into the weekend, cloud cover will reduce substantially, as will the chances for any precipitation. In the afternoons, temperatures will reach comfortable values in the mid to upper 80's, and cooler lows in the lower 60's will take place at nighttime to end out each day. There will be little to no breeze to offer any relief from the sun's rays, so be sure to stay hydrated if you plan on being outdoors.
We hope you have a wonderful Labor Day weekend! Stay safe!