Good morning everyone! Hopefully you all got to see Mars at its brightest last night as it was at peak opposition form the sun.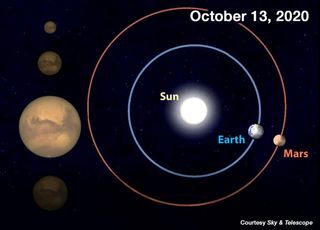 For the time being, we are under a high pressure system so mild conditions will hold until Thursday evening when a cold front will pass bringing some light rain that night as well as cooler temperatures for Friday.
SUMMARY:

Wednesday:
Thursday:

High: 72
Low: 43
Precipitation: Trace

Friday:
Have a great, safe, and fun week!