Today's Forecast
Good morning, and happy Wednesday! As we go into today, we will be nearing record high temps! Clouds will increase throughout the day with a high near 80. A wind advisory will go into effect at 10am and last until midnight. Winds of 20-25 mph along with gusts of over 40 mph are expected. As we go into the evening expect showers and some isolated storms. A hazardous weather outlook has also been issued by the National Weather Service, as some of these storms could be strong to severe. As we go into Thursday, rain and storms will leave the area leaving us with a sunny, breezy, and hot day. A high of 81 and gusts of up to 26 mph are expected. Thursday night will be mostly cloudy with a low of 38.
Recent Wild Weather
During last Wednesday's severe weather outbreak, upward lightning was captured near Memphis, Tennessee. In a video posted by the Weather Channel, you could see the lightning crawl upwards towards the sky, instead of coming out of the cloud downwards like normal. Some studies believe that upward lightning starts at the top of tall objects and then moves upward into a storm cloud. During a study on upward lightning, Tom Warner and his colleagues have captured 776 naturally occurring lightning flashes, 41 of them being upward lightning. They found that upward lightning usually occurs when there is a nearby positive cloud-to-ground flash. This electric field change causes an upward positive leader to initiate from a tall object or building. The shape of the tall object or building and enhancement in the electrical field make this upward lightning bolt form.
Women in Weather Making History
"The National Weather Service has issued thunderstorm and tornado watches for decades, but one had never been sent by a woman, until Wednesday." As last Wednesday's severe weather outbreak caused crazy, upwards lightning, it was also a day of firsts. Elizabeth Leitman has worked at the Norman, Oklahoma NWS center since 2010. She is one of only two women among the 22 full-time forecasters at the Storm Prediction Center, and has only ever known of 5 other women who have worked in the same center. By 1pm., Leitman knew conditions were becoming favorable for severe storms and after looking at radar, satellite, and observational data and talking to colleagues, she wrote up her first draft of the watch. For 2 hours she watched the size and scope of the storm, led a conference call with other offices responsible for counties within the watch area, and then told a colleague to "take a picture. It's my first watch." and hit send, issuing the watch. It was posted 15 minutes before the end of her shift and she followed it with a tweet stating that she was the first woman to issue a watch.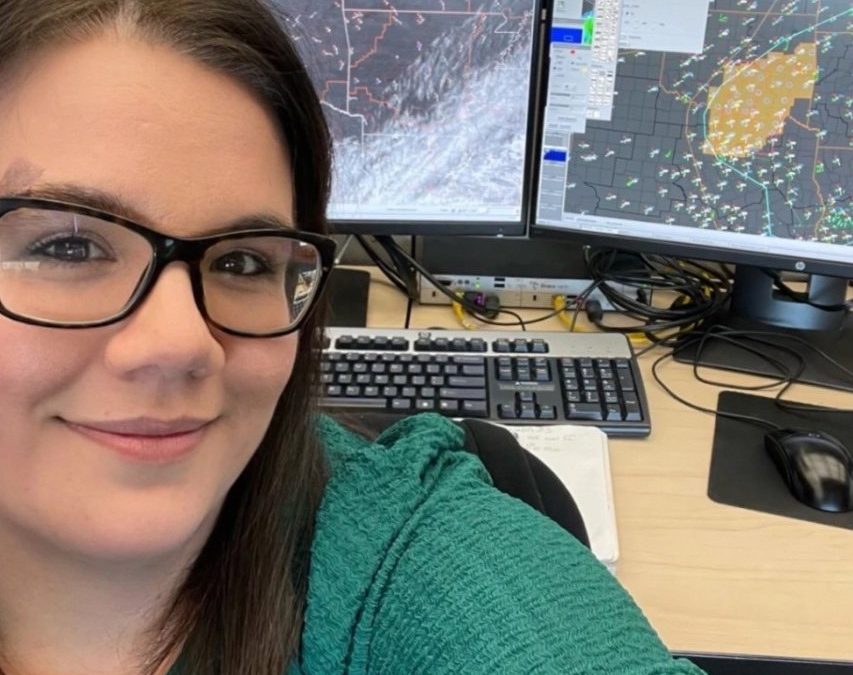 Have an amazing rest of the week and finally enjoy some warm temperatures!
Sources: https://www.rmets.org/metmatters/what-upward-lightning https://weather.com/storms/severe/video/upward-lightning-caught-on-camera-near-memphis https://www.nytimes.com/2023/02/18/us/elizabeth-leitman-storm-watch.html