Today's Forecast
Good morning and happy Wednesday! I hope you are all having a great week so far and have been enjoying the sun and warmer temperatures, as yesterday was the last day we will see that for the next little bit. Today will be mostly cloudy with a high near 53 and wind gusts of up to 14 mph. There is a very slight chance of a rain shower as we go into this evening, but overall it will stay cloudy. Thursday will be mostly cloudy with a high near 58 and a 50% chance of rain showers. With the potential to see a few heavy downpours, winds will be light. Expect rain showers to start early Thursday afternoon and last through early morning Friday.
Recent Wild Weather
As snow has been packing down onto Northern and Western United States, places like California are nearing record high snowfall levels. These snow storms have dumped heavy amounts of snow onto buildings, roads, cars, etc. and has so far caused over a billion dollars in destruction, along with some storm related deaths. Over the last week, Winter Storm Quest added on more than 2 feet of snow to higher elevations. To see snow topped on the San Gabriel Mountains behind the Los Angeles' skyline is unusual, but this is the second time in just two weeks a storm brought this much snow to the mountains near LA. This photo capturing the Hollywood sign with the snow capped mountains was taken on March 2, 2023 by Mark J. Terrill. Snow is still not over for the state, as another system is heading in and is set to bring several more feet to the Sierra mountains over the weekend.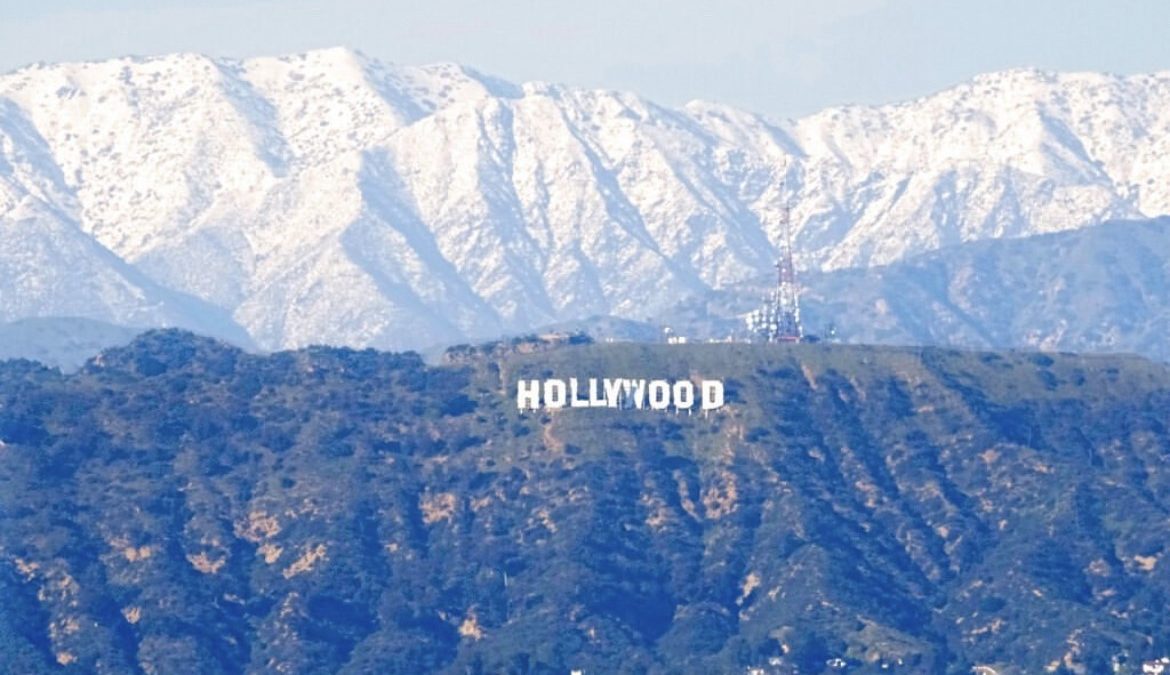 Wild Weather this Day in History
On March 8, 1909, at 7:10 pm, an F4 tornado hit the town of Brinkley, Arkansas. This tornado came with vivid lightning, hard rains, and only lasted five minutes. The two-thirds of a mile wide tornado destroyed 860 buildings, damage totals of up to one million dollars, and killed 49 people. On this day a major tornado outbreak occurred from the southwest to east central Arkansas. This F4 tornado was apart of a major tornado outbreak that also produced five F2s and one F3, and, in total, 61 people lost their lives.
Have an amazing rest of the week, and try to stay dry!
Source: https://www.weather.gov/abr/This_Day_in_Weather_History_Mar_08 https://weather.com/news/weather/video/unusually-heavy-snow-turns-los-angeles-skyline-into-a-winter-wonderland