Good morning folks! I neglected to write my "Friday Forecast" blog post last Friday in lieu of the historic weather we witnessed on that day. Instead, I am going to highlight the extremely windy weather and severe weather we encountered.
On Friday, March 3rd, the Storm Prediction Center placed most of the Louisville/Bowling Green area under an "enhanced" risk for severe weather, including a hatched area of increased significant damaging wind potential.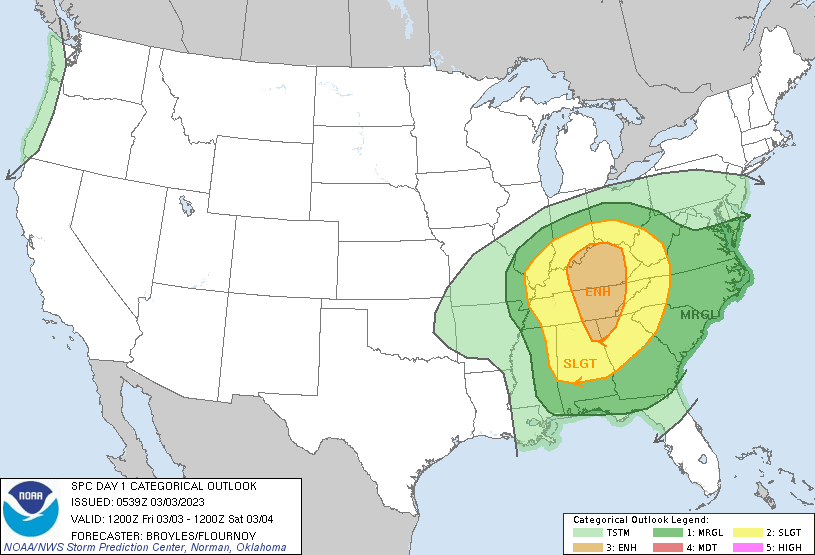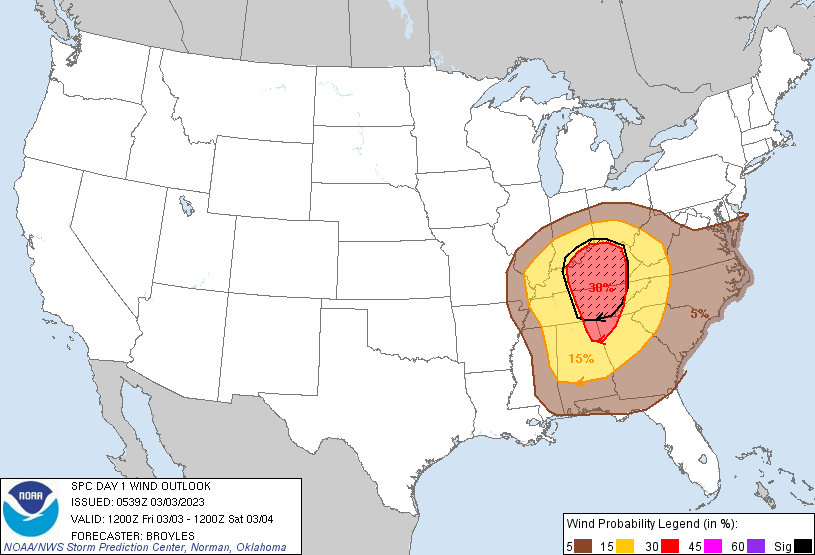 This resulted in severe weather across the region, highlighted by the storm reports below. There were mainly reports of damaging winds, but also isolated tornado reports.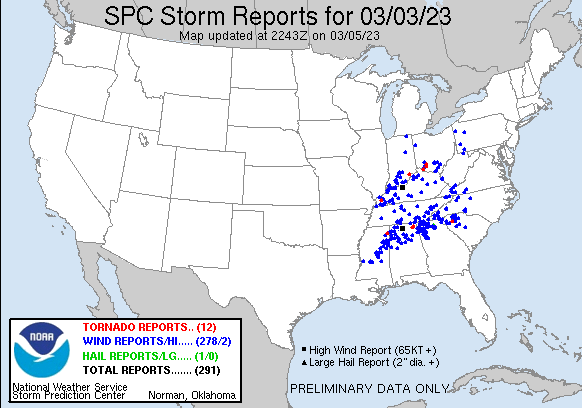 This was being driven by a strong, negatively-tilted upper-level trough moving through the area. In fact, "This intense storm broke all-time low pressure records at Louisville and Bowling Green. The lowest pressure observed in Louisville was 28.85″ around 3:14 pm EST (the old record was 28.93″ on February 28, 1902; records go back to 1893). The lowest pressure observed in Bowling Green was 28.96″ at 1:12pm CST (the old record was 29.04″, records go back to 1973)."- NWS Louisville.
This strong system not only spawned severe weather, but thanks to the low pressure, created intense non-thunderstorm wind gusts. Winds gusted between 60-80mph on Friday and caused widespread power outages and damage such as fallen tree limbs and structural damage. These were some of the most widespread damaging winds the region has seen since the remnants of Hurricane Ike passed through in 2008. Here is a map courtesy of NWS Louisville showing some of those wind gusts: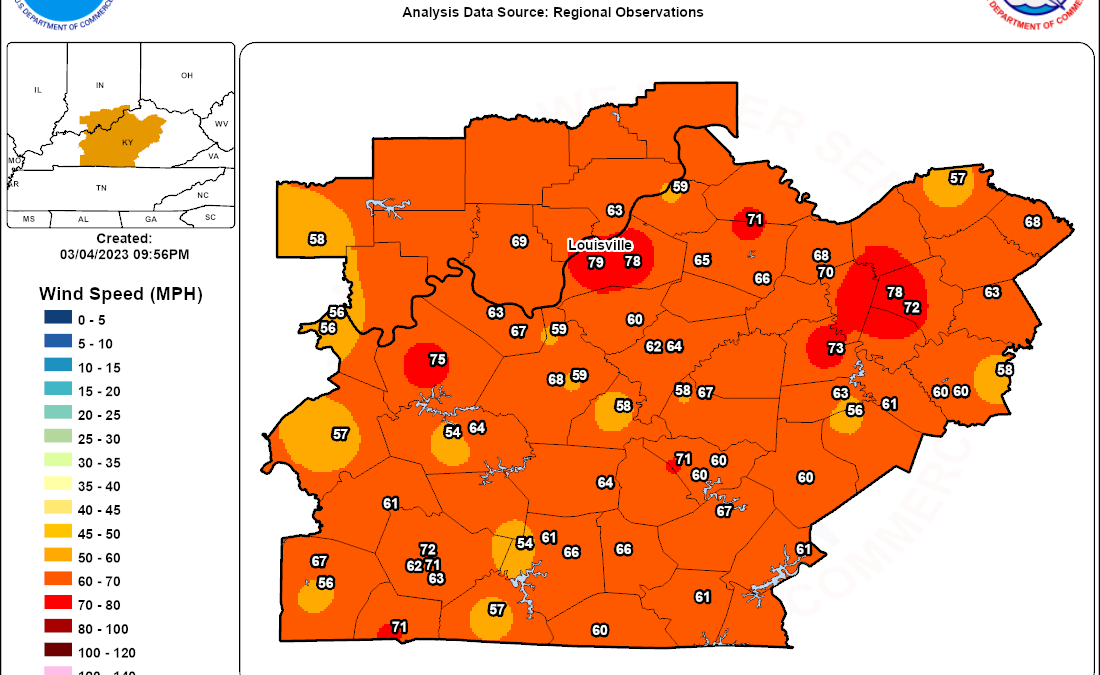 This storm system punctuates what has been a rather windy start to the year for Bowling Green, as 18 days since February 1st have boasted a wind gust above 20mph (KY Mesonet). This does not look to change as there are several chances this week for wind gusts of this level, but nothing close to the severity of Friday's winds.
Hold on to your hats everyone! Have a great week 🙂