Today's Forecast
Happy Wednesday and happy first Meteorological day of Spring! As we go into the month of spring, the season of storms, WKU will participate in the statewide tornado safety drill. At 9:07 am, WKU will test its emergency communications network, including the outdoor warning speakers. Today will be mostly sunny throughout the day, with a high near 78. As we go into this evening expect a chance for some showers and thunderstorms. Thursday will be mostly cloudy with a chance for scattered showers after noon and a high near 67. As we go into Thursday night expect more showers and some possible chances of thunderstorms.
Recent Wild Weather
Remember a few weeks ago when I introduced you to Horsetail Fall in Yosemite? Well, this past week visitors were interrupted by a massive rockslide near Horsetail Fall. While rockslides aren't uncommon in this location, they usually aren't this large or this loud. The rockslide lasted for around 20 seconds in total and it was stated that even the people in the valley heard the rumbling of the boulders falling from the 3,000 ft high El Capitan rock formation. Footage was captured by artist and sculptor Alex J. Wood, who told that the noise from the fall was "thunderous". Rockslides are caused when rainstorms, erosion, earthquakes, fires, etc. cause the soil and dirt to break up, causing the Earth to slide down. Rockslides can be catastrophic, but luckily, no one was hurt and after 24 hours all roads and trails have been safely reopened. The rockslide did not affect the firefall's glow and you can still make the trip to Yosemite to see this wonderful phenomenon.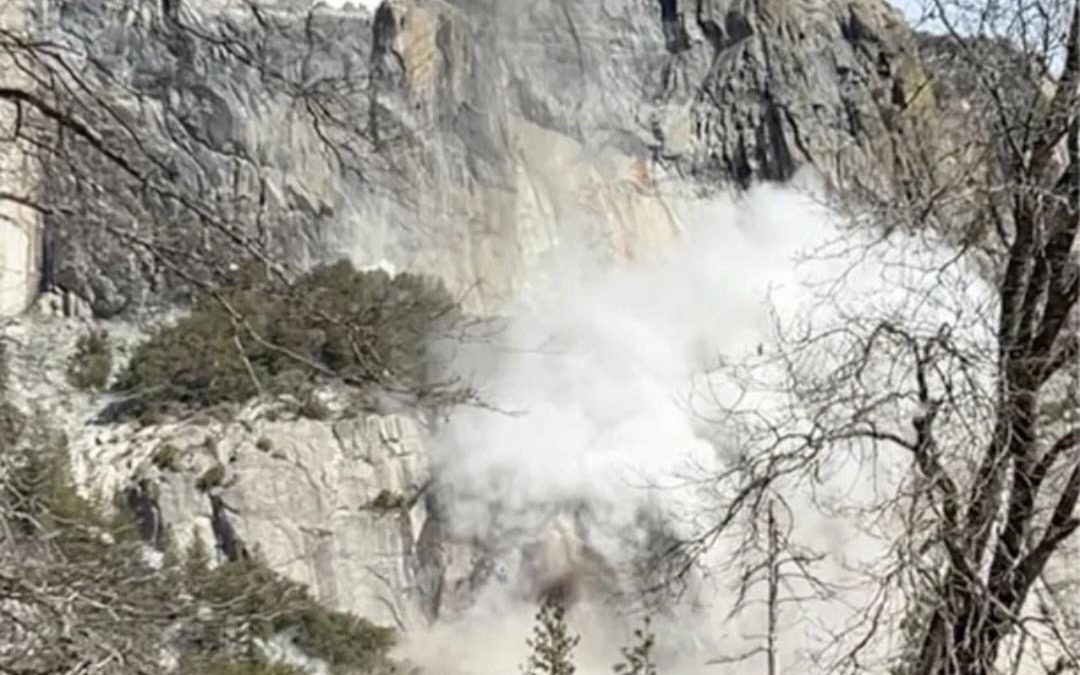 Wild Weather this Day in History
On March 1, 2007 a deadly EF-4 tornado struck Enterprise, AL. This tornado caused 9 fatalities and is the only EF-4 or stronger tornado to hit the NWS Tallahassee County warning area. This tornado was only one of many different tornadoes that went through the south that day. Beginning midday Thursday, March 1 through early morning Friday, March 2, the NWS office in Tallahassee issues 57 warnings (35 tornado, 19 severe thunderstorm, 4 special marine). Two of these tornadoes turned out deadly, for a total of 15 lives lost.
Have an amazing rest of the week and remember to stay weather aware as the season for severe storms amps up!
Source: https://www.weather.gov/tae/event-20070301 https://nypost.com/2023/02/23/footage-shows-rockslide-at-el-capitan-in-yosemite-national-park/