Today's Forecast
Good morning and happy Wednesday! I hope everyone has had a great week so far and, for those of you who were on Fall Break, had a great break! Today should be a beautiful day. With a high of 87 and sunny skies, we'll be seeing some seasonably warmer temps, but that won't be lasting for too much longer. As a cold front begins to make its way towards our area, chances for rain showers are possible tomorrow and Friday, but should clear out for a sunny day on Saturday. Coming with that cold front will be cooler temps for this weekend with highs in the lower 60s.
Recent Wild Weather
This week New York Governor Kathy Hochul had to declare a state of emergency for New York City, Long Island, and the Hudson Valley. The area became inundated with flood waters. Streets were flooded, cars were being washed away, and even the subway stations filled with water. Brooklyn seemed to be the hardest hit area (with 7 inches of rain being dumped there) and there are many shocking videos of flooded streets, basements, and even airports. There were power outages, school delays, and cancelations. As the rain finally eases up, the cleaning process will begin.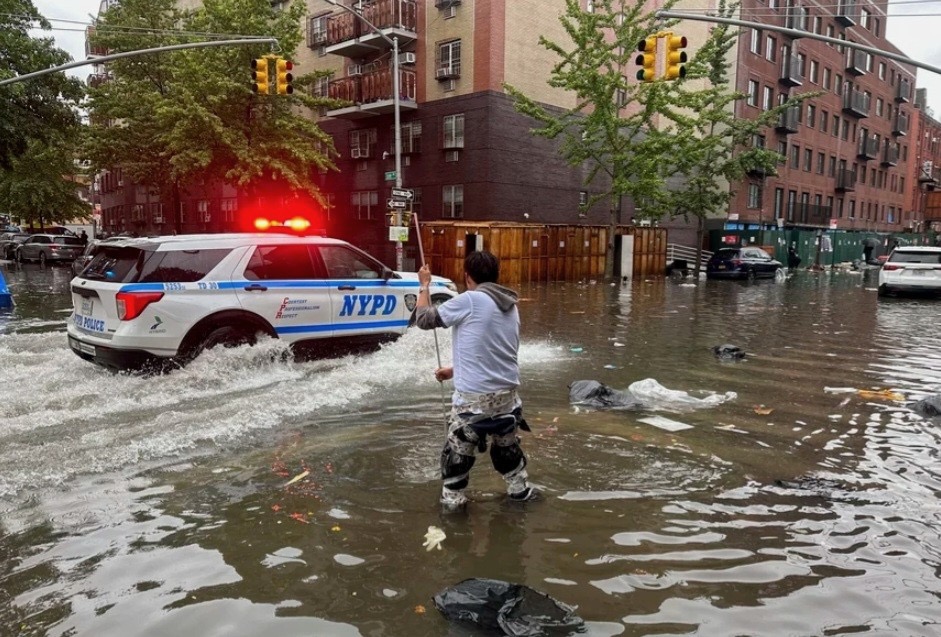 Wild Weather this Day in History
October 4th, 1777, George Washington would lead the American Continental Army into Germantown, Pennsylvania as on-going battles continued into the American Revolutionary War. In the early morning hours, George Washington and his army of men would encounter the British Army being led by Sir William Howe. On the night of October 3rd, Washington divided his army of 8,000 men and 3,000 militiamen into different groups in order to attack the British from multiple directions at dawn. Howe with his village of 9,000 men, although unprepared for this maneuver from Washington, still managed to defeat the Continental Army. This was due to the mass confusion and commotion cause by a very dense early morning fog that moved into the area. The continued darkness, along with the dense fog, caused many generals to become separated from their groups. Men were firing on their own groups and they were running low on ammunition due to the constant exchange of fire. The Continental Army retreated after their repeated assault attempts failed with heavy casualties. In the end, the Americans suffered 152 losses, 521 wounded, and over 400 captured. The British casualties numbered 537 plus 14 captures.
Have an amazing rest of the week and watch out for rain chances as we head to the weekend!
Sources: https://www.cnn.com/2023/09/29/weather/new-york-city-northeast-rain-flood-forecast-climate-friday/index.html https://www.battlefields.org/learn/revolutionary-war/battles/germantown https://www.britannica.com/event/Battle-of-Germantown