Today's Forecast
Good morning and happy Wednesday! I hope you've been enjoying these picture perfect days because we have some storms that will be moving into the area and lingering into Thursday night. The National Weather Service has us under a hazardous weather outlook for the main threats being heavy rain and gusty winds, especially on Thursday. For this morning, expect a 40% chance for showers. The high for today is in the mid-to-upper 80s with a low in the mid 60s. As we go into tonight, chances for rain and storms ramp up. Rainfall amounts fall between a tenth and quarter of an inch. Going into tomorrow, chances for showers and thunderstorms continue throughout the day, which could be an issue for the WKU vs. MTSU football game in the evening. The high for tomorrow is in the lower 80s with a low in the lower 60s. Rainfall amounts through Thursday night will be around a quarter and half an inch. Luckily, by Friday morning this system should be moved out and it will be mostly sunny with a high near 85.
Recent Wild Weather
Due to extremely low flows on the Mississippi River being caused by recent drought conditions, large amounts of saltwater has pushed its way upstream from the Gulf of Mexico. In just a short amount of time, it is already doing its damage by sullying the water supplies in south Plaquemines Parish. There is a growing concern about the ways in which the salt water could harm the water supplies all across the state of Louisiana. The saltwater intrusion has already advanced approximately 70 miles up the river from the Gulf of Mexico, and is projected to reach Belle Chasse in southern New Orleans by mid-October. In July, the Army Corps constructed an underwater sill, meant to block the saltwater flow. However, it was recently overtopped, prompting engineers to work on increasing its height by 25 feet. The solution is not expected to hold back the saltwater for an extended period of time and they are working together to find better solutions to solve these issues.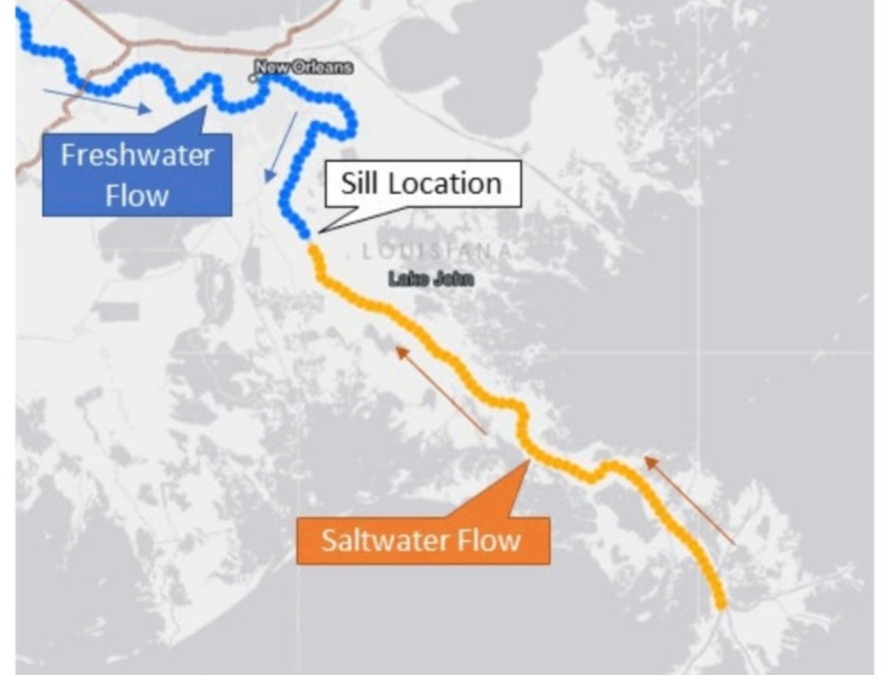 Wild Weather this Day in History
On September 27, 1983, in the evening hours, lightning struck a field of grass, and set it ablaze in the northwest region of Reliance, South Dakota. At its peak , the fire stretched 4 miles wide by 10 miles long. It burned up over 25,000 acres of land. At this time of year when we oftentimes see drier climates and hotter temperatures, the perfect landscape is created for a weather event like this one to occur. Lightning has a very high voltage, and if it strikes a very dry surface (like this field of grass) it will heat it up very quickly.
I hope you have an amazing rest of the week and stay safe as these storms roll through parts of the area!
Sources: https://www.cbsnews.com/news/new-orleans-drinking-water-threatened-saltwater-intrusion-looms-mississippi-river-drought/ https://www.weather.gov/abr/This_Day_in_Weather_History_Sep_27