Today's Forecast
Good morning and happy Wednesday! I hope everyone has had an amazing week so far! Today should be another beautiful and warm day with highs in the upper 70s. Gustier winds are possible, but shouldn't be anything too extreme. As we go into tonight, it will be mostly cloudy with lows in the upper 50s. Tomorrow should be another dry day with temps reaching the upper 70s. Increasing cloudiness is expected as a cold front will be approaching the area early next week. Chances for showers move in Friday and through this weekend with temps gradually decreasing.
Recent Wild Weather
Last Tuesday in Great Falls, Montana, a low pressure system sweeping across the northern plains brought 60+ mph wind gusts into the area. High wind issue alerts were sent out to the local area, and Great Falls reported a peak gust of 62 mph from their local airport weather station. These high winds carried with them large quantities of tumbleweed into residential areas of Great Falls. The tumbleweed was covering sidewalks and yards. There were tumbleweed piles so high that they topped some of the homes, even covering up roofs. There were homes not even visible, almost making it as though they had disappeared. What is tumbleweed? Tumbleweeds begin as little green shrubs referred to as Russian thistle. There are several species that turn into "tumbleweeds", but Russian thistle is an icon of the American West. When the Russian thistles die they detach from their roots, and become tumbleweeds. High winds can carry these tumbleweeds for miles, and along the way they drop thousands of seeds aiding in the reproduction process.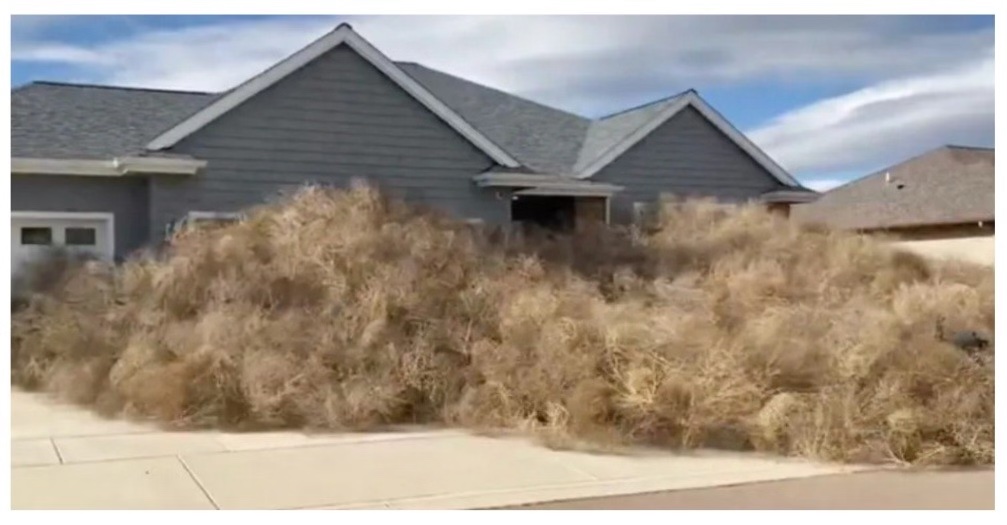 Wild Weather this Day in History
October 25, 2003 (my birth year)…a fire broke out in Cuyamaca Mountains in California. The fire spread very quickly due to extreme Santa Ana Winds. The fire, later named The Cedar Fire, would eventually spread over 273,256 acres and destory over 2,800 structures. The Cedar Fire remains the largest recorded wildfire in California history. It caused 2 billion dollars in damage and costed the, 27 million dollars to put out! In the process 15 lives were lost in The Cedar Fire.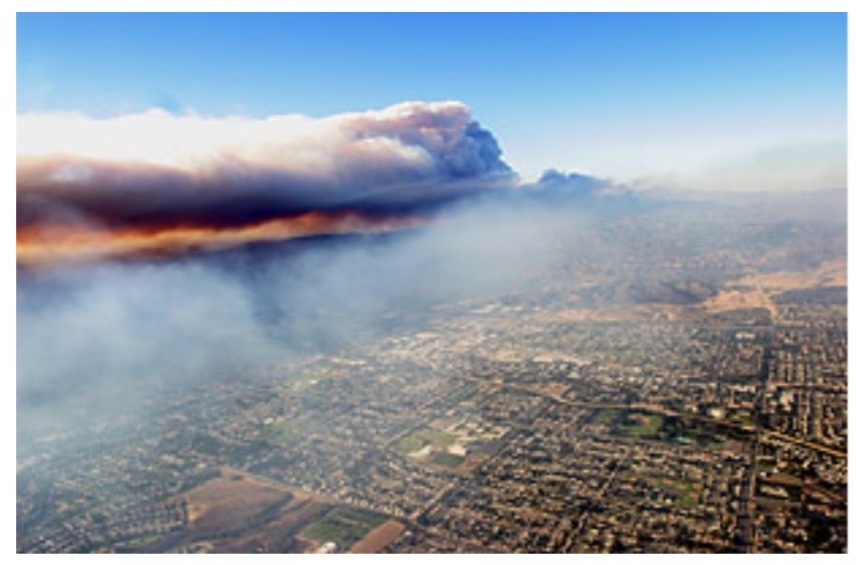 I hope everyone has an amazing rest of the week and can soak up some of the last warm days we'll be having this season!
Sources: https://www.fox9.com/news/watch-montana-homes-buried-under-tumbleweed.amp https://content.time.com/time/specials/packages/article/0,28804,2076476_2076484_2076507,00.html https://www.weather.gov/abr/This_Day_in_Weather_History_Oct_25