Highlights
-Rain to start work week
– Temperatures will gradually decrease throughout the week from upper 70s to low 70s
– Atmosphere revamps for another round of possibly strong T'storms Wednesday evening
A neutrally tilted shortwave trough axis extending from Minnesota to Missouri is ejecting eastward towards our region.  As it does so, moisture is building into the area off southerly winds ahead of this system.  Showers will impact much of the Ohio River Valley  overnight tonight and continue throughout the day ending late Monday.  The cold front associated with this first system is rather weak, but still expect to receive a half  to three-quarters of an inch of precipitation.  The 500 hPa map below shows the shortwave that will impact our weather at the start of the week.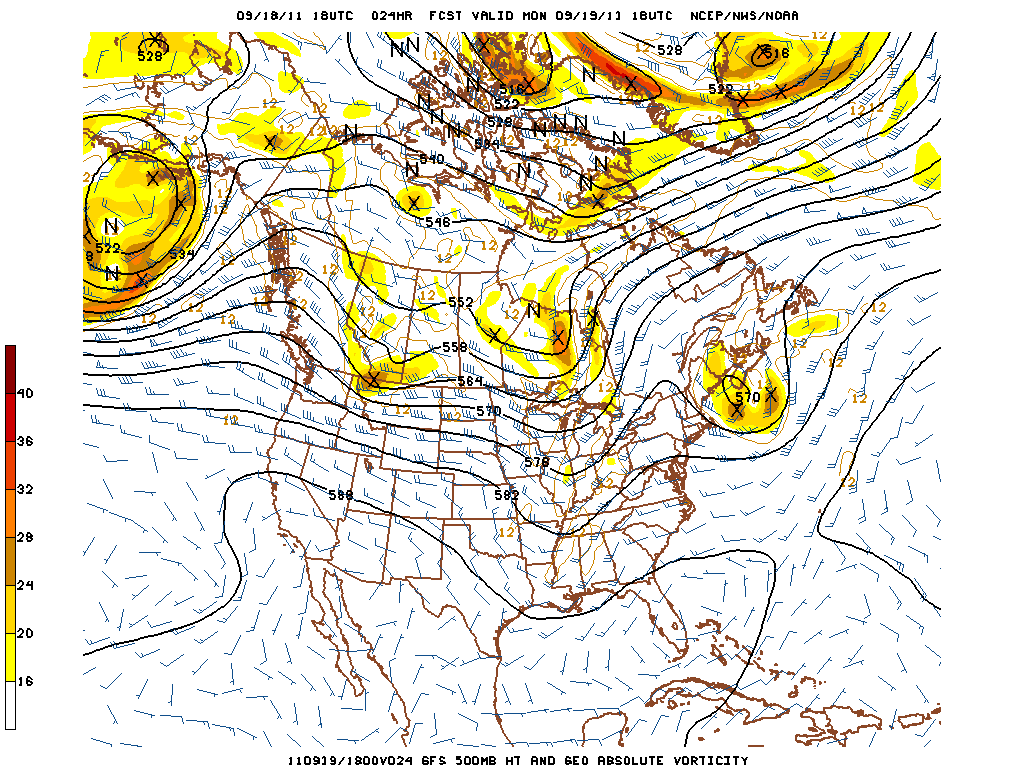 Clouds will diminish overnight Monday giving way to partly cloudy skies on Tuesday with a high of 79 and an overnight low of 63.  However, winds will be persistent from the south around 8-12 knots bringing in moisture from the Gulf. That said, clouds will be increasing during the afternoon on Tuesday as showers from the next system will reach our area early Wednesday morning.  There is instability for the next system to tap into bringing chances for scattered strong thunderstorms.  However, since there is a lack in deep moisture, it will keep severe storms to a minimum (Skew-T below). There is sufficient enough shear to structure a squall line that will encompass much of the Ohio River valley. Wednesday evening.  If a strong storm does form in the area, the storm will be limited to small hail and damaging straight line winds.  A 500 hPa map below shows the system that will impact the region Wednesday into Thursday.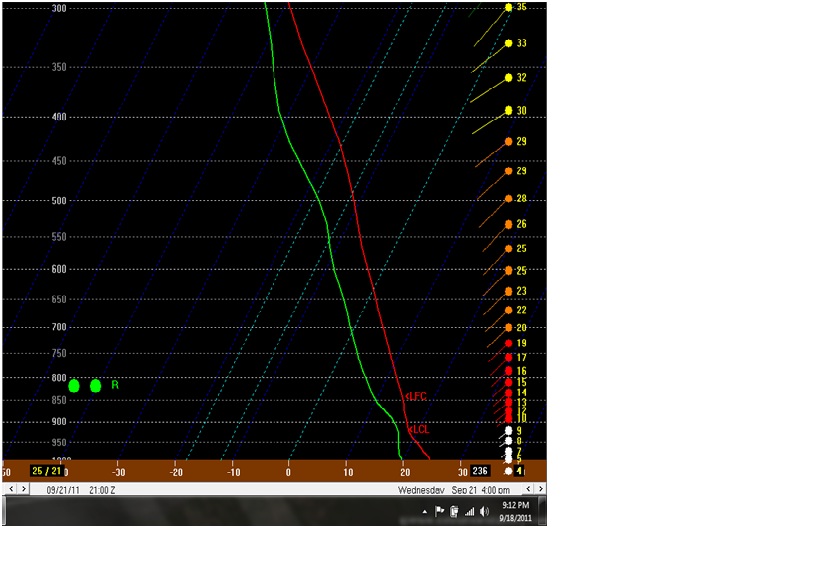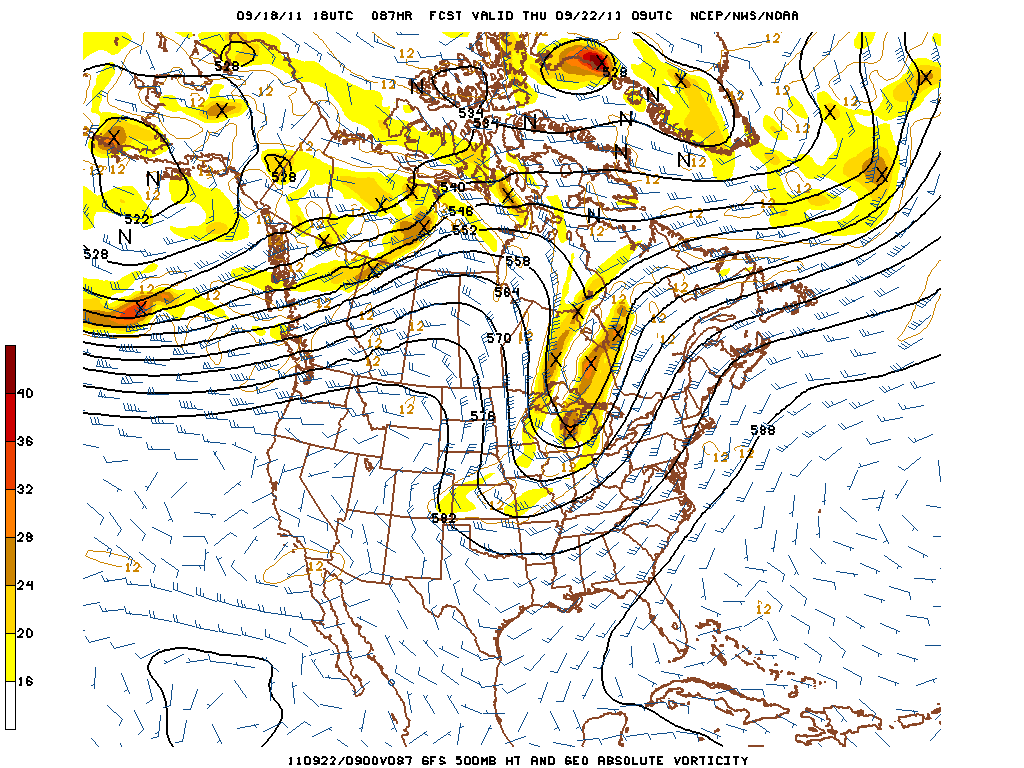 The front will move slowly east of us on Thursday with chances diminishing on Thursday as the day goes on.  Friday through Sunday looks to be great with highs only reaching into the lower 70s and lows in the lowers 50s under sunny skies.
Monday: Showers/T'storms likely throughout the day into the overnight hours.  High around 75 and low around 64 and south winds persistent at 8-12 knots.  Expect half inch of precipitation.
Tuesday:  Partly cloudy skies with a high around 79 and a low around 64.  Slight chance of showers late Tuesday night.
Wednesday: 50% chance of Showers/T'strorms later in the afternoon with a high around 78 and a low around 60.  Some strongs could be severe with small hail and damaging winds.