Highlights
-First day of Fall starts out cool and wet
-Cut-off 500 hPa low retrogrades westward
-Wet weekend in store
A potent upper level low is digging and progressing east-southeast at the moment over the midwest.  We have seen a nice drop in temperatures over the past few hours as the cold front that is currently draped over west-central KY has passed through.  Post-frontal rain showers have formed ahead of the upper level trough over eastern Missouri and will progress east-southeast towards the area.  Rain showers could start overnight but looks to begin after morning commute but may have to deal with patchy fog that may form under clear skies tonight.  Rain should exit the area by midday or early afternoon.  Also, the upper level low will continue to spin and become cut-off from the main flow overnight tonight bringing around a shortwave on the backside of the upper low that will bring the showers into the area tomorrow morning.  Skies should stay partly cloudy rest of the day today with a high around 71 and an overnight low around 50.  Clouds will start to roll in during the early morning hours.  The two figures below show the evolution of the cut-off low from this morning to midnight tonight, respectively.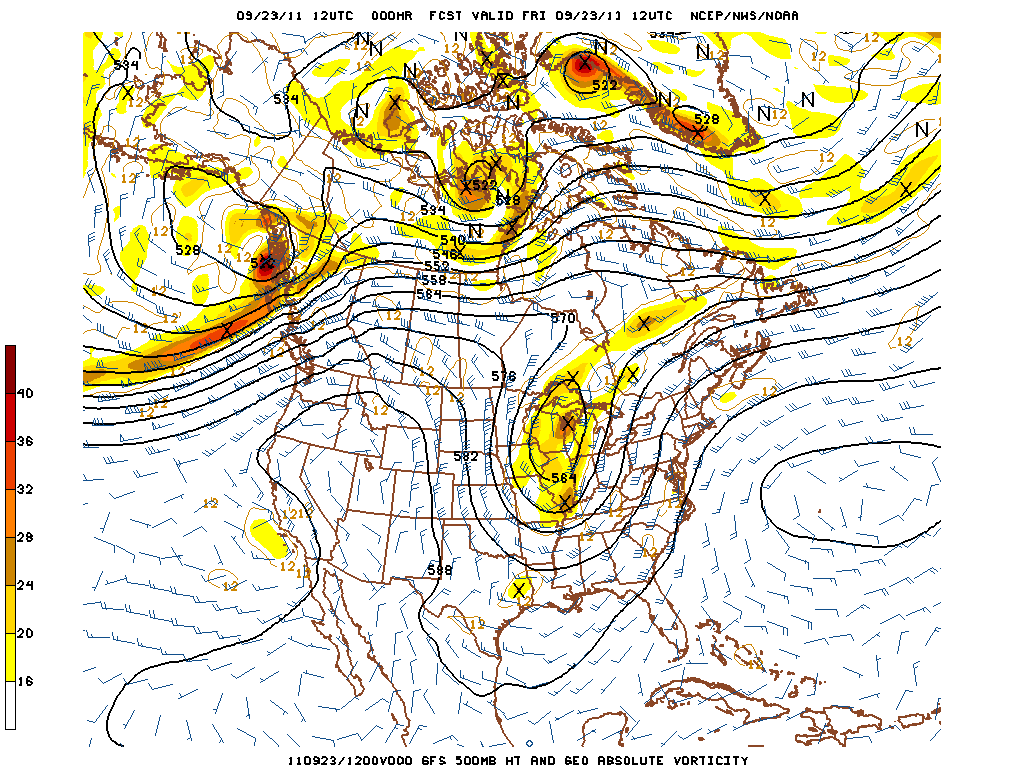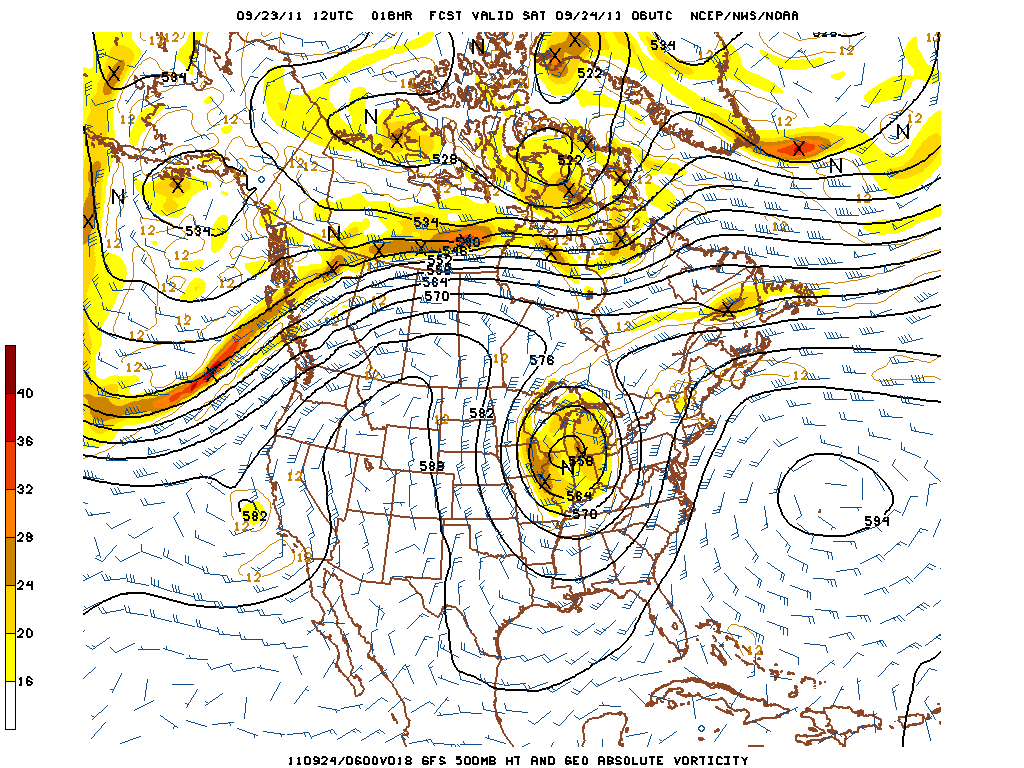 GFS and NAM both show a halt in the progression of the 500 hPA cut-off low over northern Illinois. NAM actually has the cut-off low retrograding westward over northeastern Missouri, whereas GFS has is staying over northern Illinois.  Regardless, we will be impacted with showers throughout the weekend due to shortwaves transversing around the cut-off low. Saturday evening through Monday morning the Ohio River Valley could see on the higher end of one inch of precipitation in a few areas. However, expect most areas to be around a half inch during this period.  Highs will not fluctuate much and will tend to stay around the 70 degree mark with lows in the low 50s.  Does look like at the beginning of the work week we will start to see a drying, warming trend.
Friday: Partly Cloudy, with high 71 and low 50. North winds around 6 mph.
Saturday: 40% chance showers , mainly after mid-morning. High 71 and low 53. Wind becoming south at 5 mph.
Sunday: 50% chance showers with high 73 and low 53.  South winds at 5 mph.