Good afternoon folks!!
Cool and cloudy conditions will stick around for the rest of this afternoon and evening as an area of low pressure at the surface continues to move towards the east. As the area of low pressure moves east, cooler and drier air will filter into the area from the northwest. Cloudy skies throughout south-central Kentucky will begin to clear out during the early morning hours as dry air moves into the lower and middle-levels of the atmosphere.
Might need to put on a extra layer as you head out the door on Friday morning. Temperatures will start off the day on the cool side, hovering right around the freezing mark with mostly clear skies.
Below: HRRR 13z, 11-16-18, Surface Temperature
Temperatures on Friday rebound back up into the upper 40s, with mostly clear skies as high pressure moves in from the west. Temperatures dip back down into the upper 20s during the overnight hours on Friday.
Saturday is going to be gorgeous, as zonal pattern sets up across much of the contiguous United States. Temperatures around the Bowling Green area will rise into the middle-to-upper 50s during the afternoon hours.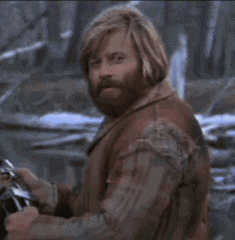 Forecast
Tonight: Cloudy skies clear out during the early evening hours, with a low of 28°. Calm winds out of the west.
Friday: Mostly sunny skies, with a high of 47°. NW wind at 5-10 mph.
Friday night: Partly cloudy skies, with a low of 27°. Winds will be calm.
Saturday: Mostly sunny skies, with a high of 57°. Winds will be calm.