Good morning everyone! Right now we are sitting at a very comfortable 76°. Clouds have started to make their way into the area as rain chances increase tonight through Thursday night.
We have a cold front associated with two low pressure systems that will pass through. Both systems are pretty weak so rain chances tonight and tomorrow aren't very strong. Keep in mind that this does not mean they will not happen.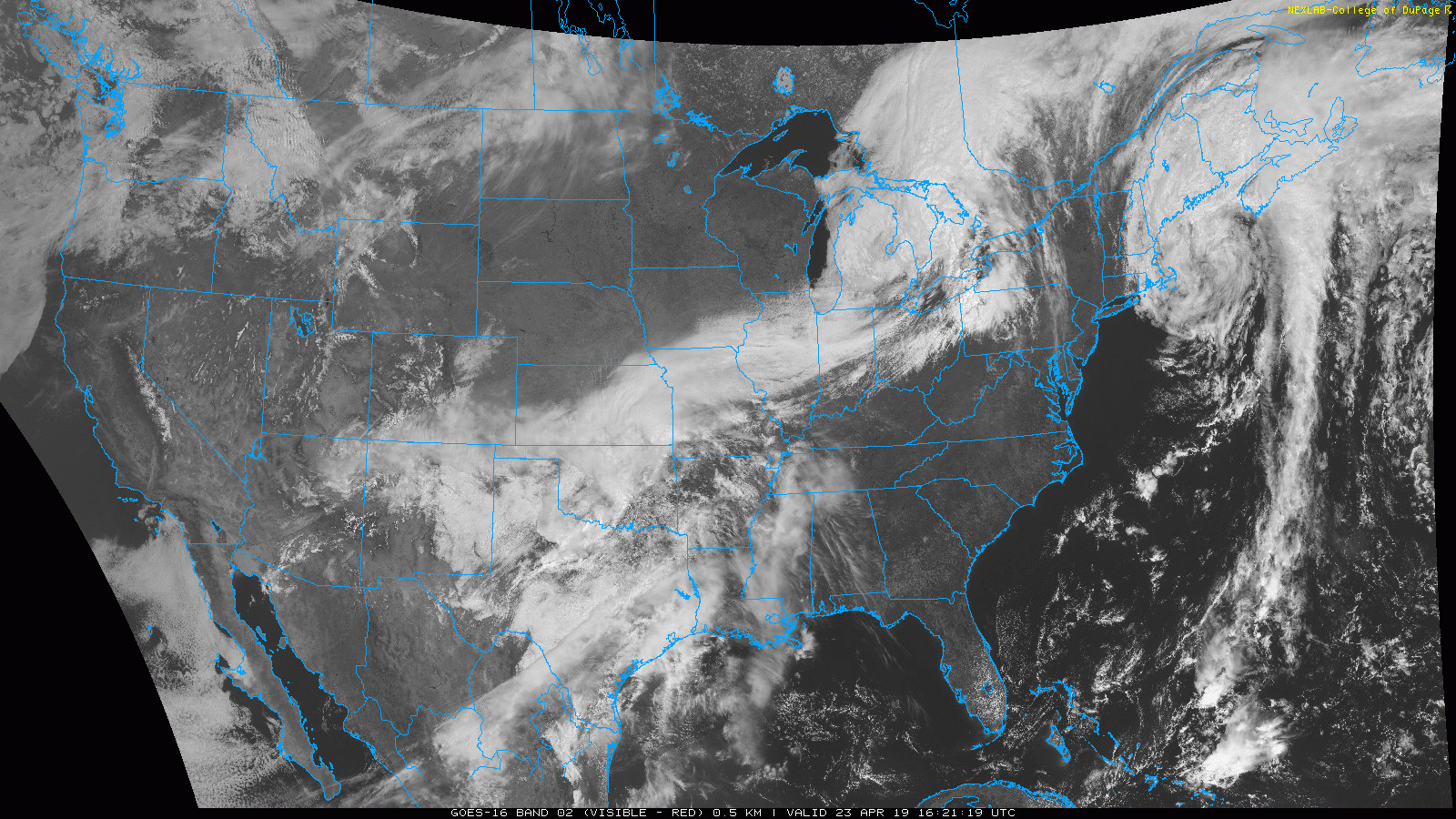 On the satellite image above you can see those two low systems (one over the Great Lakes and the other over Oklahoma). There's another separate low pressure system off the North East coast which is really cool looking!
The cold front will pass over later tonight as the low over the Great Lakes moves ahead of the Oklahoma system. It will take the system over Oklahoma a few of days to approach us and move over the state. What does this mean for us? That means we will have some cooler temperatures and rain/thunderstorm chances for the next few of days.
Our chances for rain and storms aren't very high for tonight and tomorrow but Thursday does have a pretty good chance of showers.
SUMMARY:

Tuesday:

High: 81
Low: 59
20% of showers this evening before 10 before just being cloudy.

Wednesday

High: 77
Low: 58
30% chance of storms and showers throughout the day and night.

Thursday:

High: 75
Low: 26
A 60% chance of showers during the day increasing to 70% at night.
I hope everyone has a fun, safe week!
As a reminder the Toppers play UK in baseball tonight at 5. Come on out and go Topps!!