April has been above average in the rainfall category. With 4.66 inches of rain so far, we're 1.28 inches above average with more chances for rain coming up. It is likely we end the month a few inches above normal.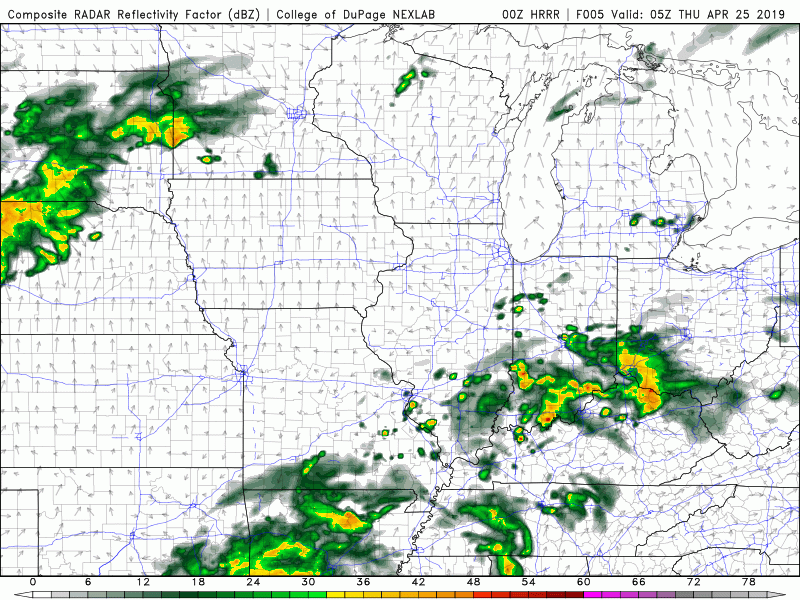 As the HRRR model is illustrating, we have a decent few rounds of rainfall to get through tomorrow and into Friday morning. The severe potential is limited, but I would still expect some gusty winds and scattered thunderstorms tomorrow afternoon. A cold front passes through early Friday, briefly bringing us more gusty winds and cooler temperatures to start the weekend.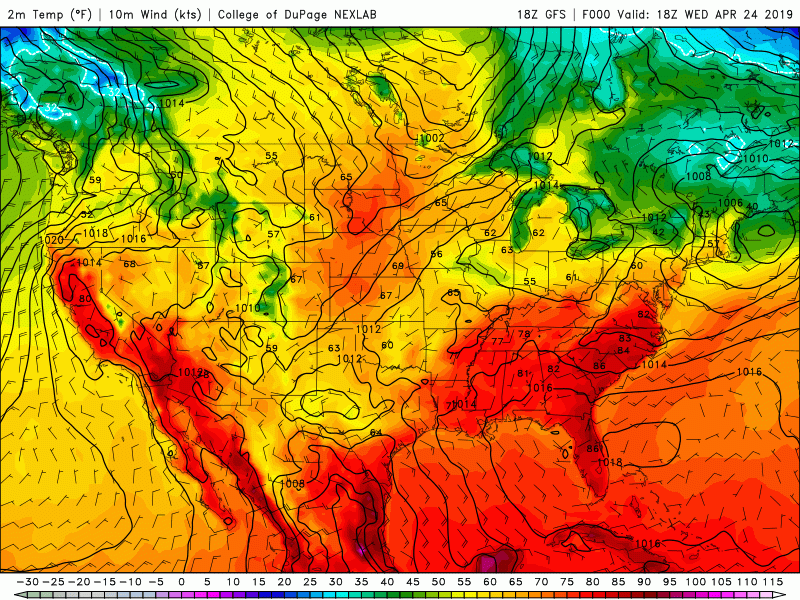 The GFS model above shows a few cooler mornings due to a few systems that will pass through the area, but overall the warm trend continues. Next week is looking especially warm, and possibly stormy too but that makes sense considering it is almost May! The changing of the seasons comes with the price of severe weather making it's return, and although there doesn't seem to be anything actually significant on the horizon- it is truly only a matter of time.
Summary:
Rain tomorrow, winds could be gusty at times
Cold front passes Friday morning, gusty winds, cooler temperatures
The warm trend continues!