Yesterday was a crazy day for the WKU Storm Chase Team! The threat for an intense severe weather outbreak was predicted well in advance, with an emphasis on the potential for large hail, damaging winds, and strong tornadoes. The Storm Prediction Center used this language to describe today: "tornado outbreak", "long track violent tornadoes", & "significant threat to life and property".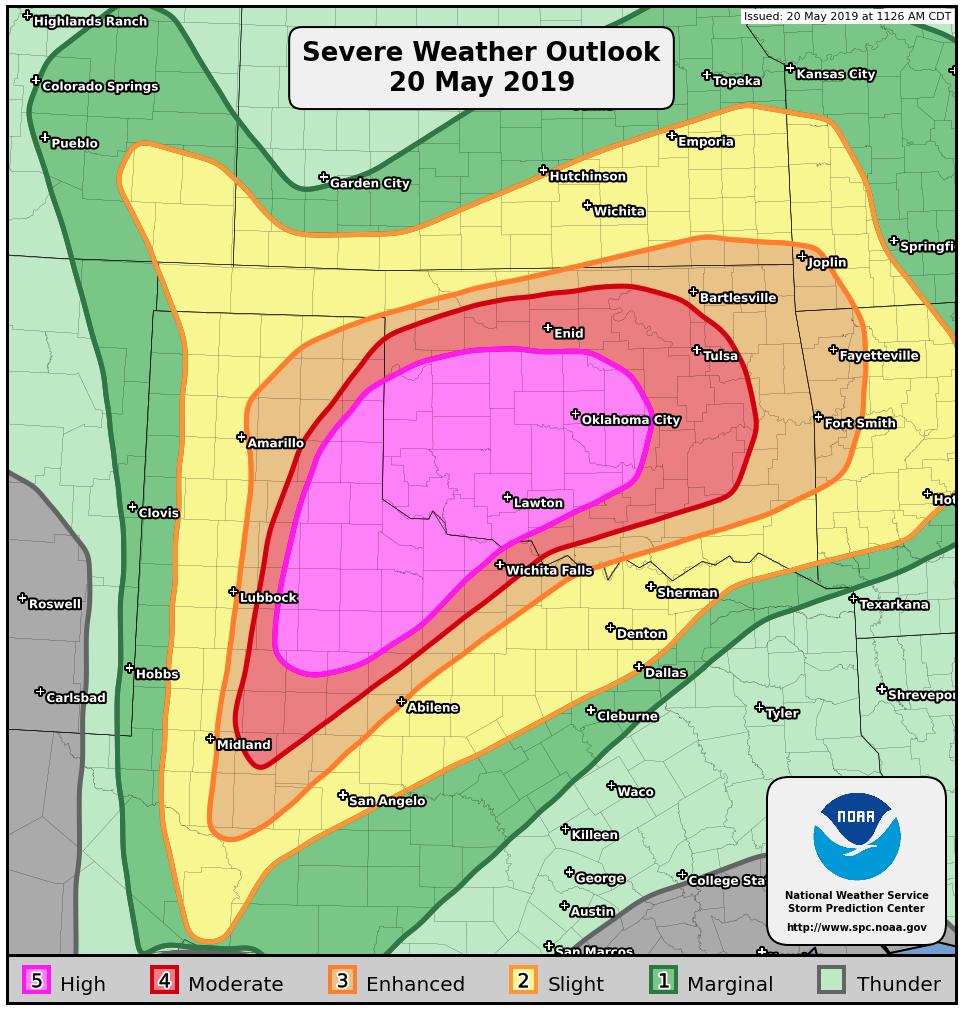 SYNOPSIS & SETUP
The setup consisted of a large negatively-tilted trough that ejected out of the southwest and into the Southern Plains. An area of low pressure at the surface moved into southern KS with an accompanying warm front that extended eastward and a cold front and dry line that extended off to the southwest through KS and across western TX. To the south of the warm front and to the east of the cold front and dry line in the warm sector, very high values of CAPE (Convective Available Potential Energy) and wind shear dominated the area. The combination of these two variables made the environment within the warm sector conducive for the development of supercell thunderstorms.
BUSY DAY FOR WKU STORM CHASERS
The team woke up bright and early in Amarillo, TX and hit the road at 7:30 AM. The chase target that the team aimed for was located in the north-central Rolling Plains of Texas, along and to the south of the Red River Valley.
The team hit the road and headed west out of Amarillo on I-40, tracking a severe storm the developed off to the south of Amarillo during the morning hours.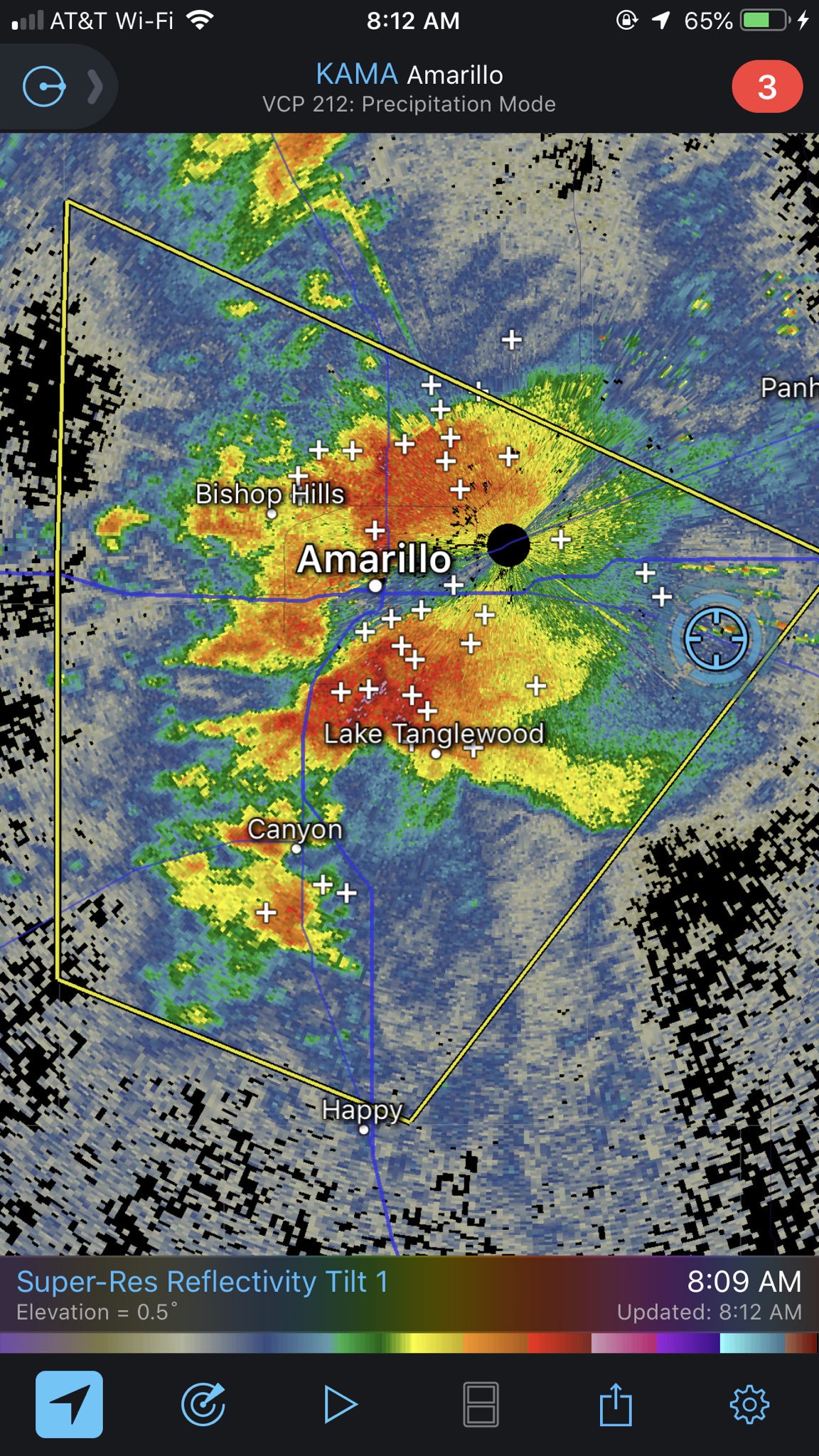 After the storms moved northward, the team headed back to Amarillo for a coffee pitstop at Palace Coffee where we discussed the forecast for the day. On the road again, the team headed southeast towards Matador, TX where we had a little fun playing some catch with a football. While in Matador, TX, rapid development and intensification of thunderstorms began to initiate. The team quickly piled into the van and headed east towards Paducah, TX to intercept a tornado warned thunderstorm and meet up with WKU President Dr. Tim Caboni.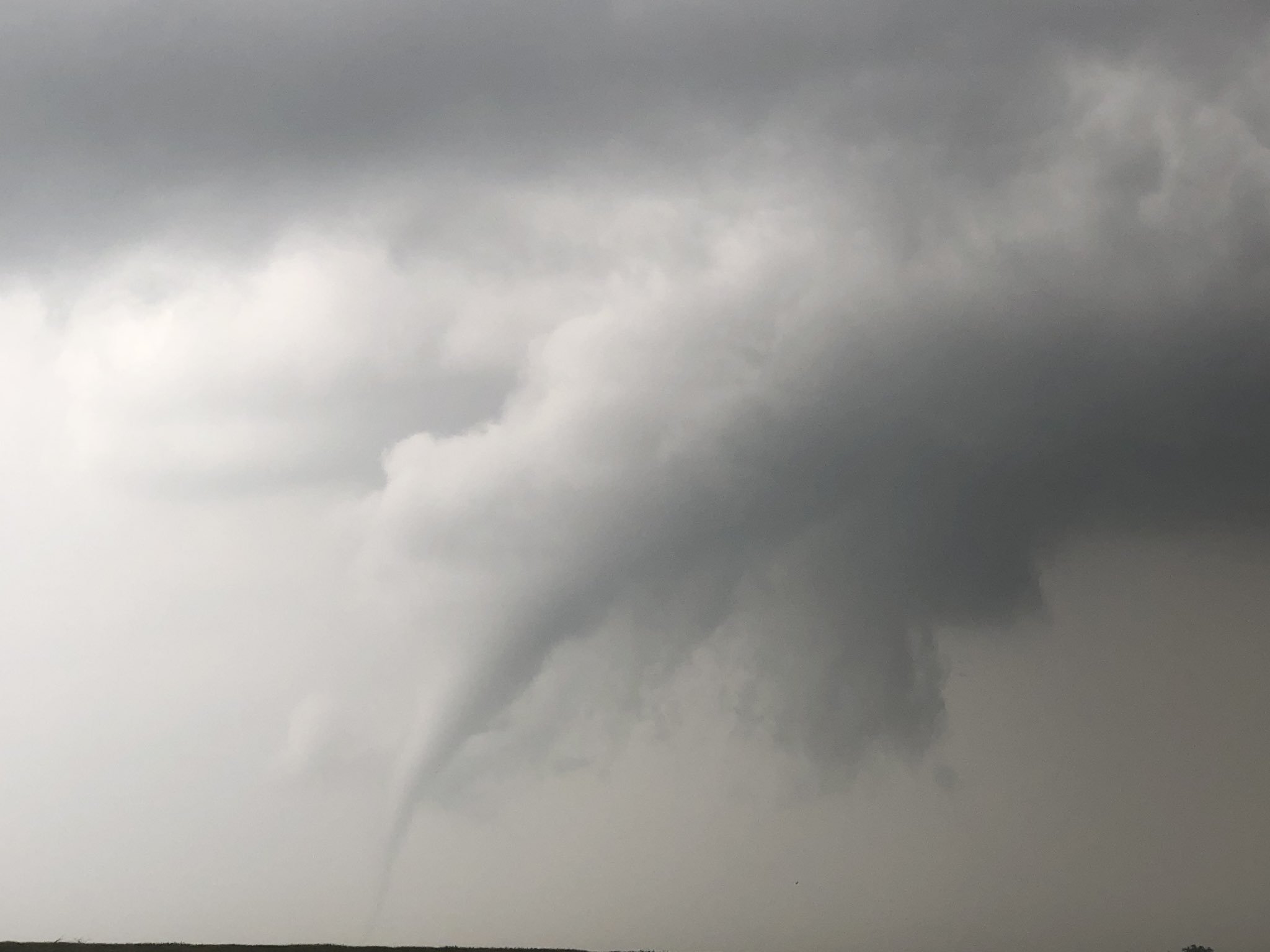 The team continued northeastward to track and follow the same storm the produced the rope-like tornado. Along the way, we stopped on the side of the road to analyze/admire the severe thunderstorm and collected some of the hail that was produced.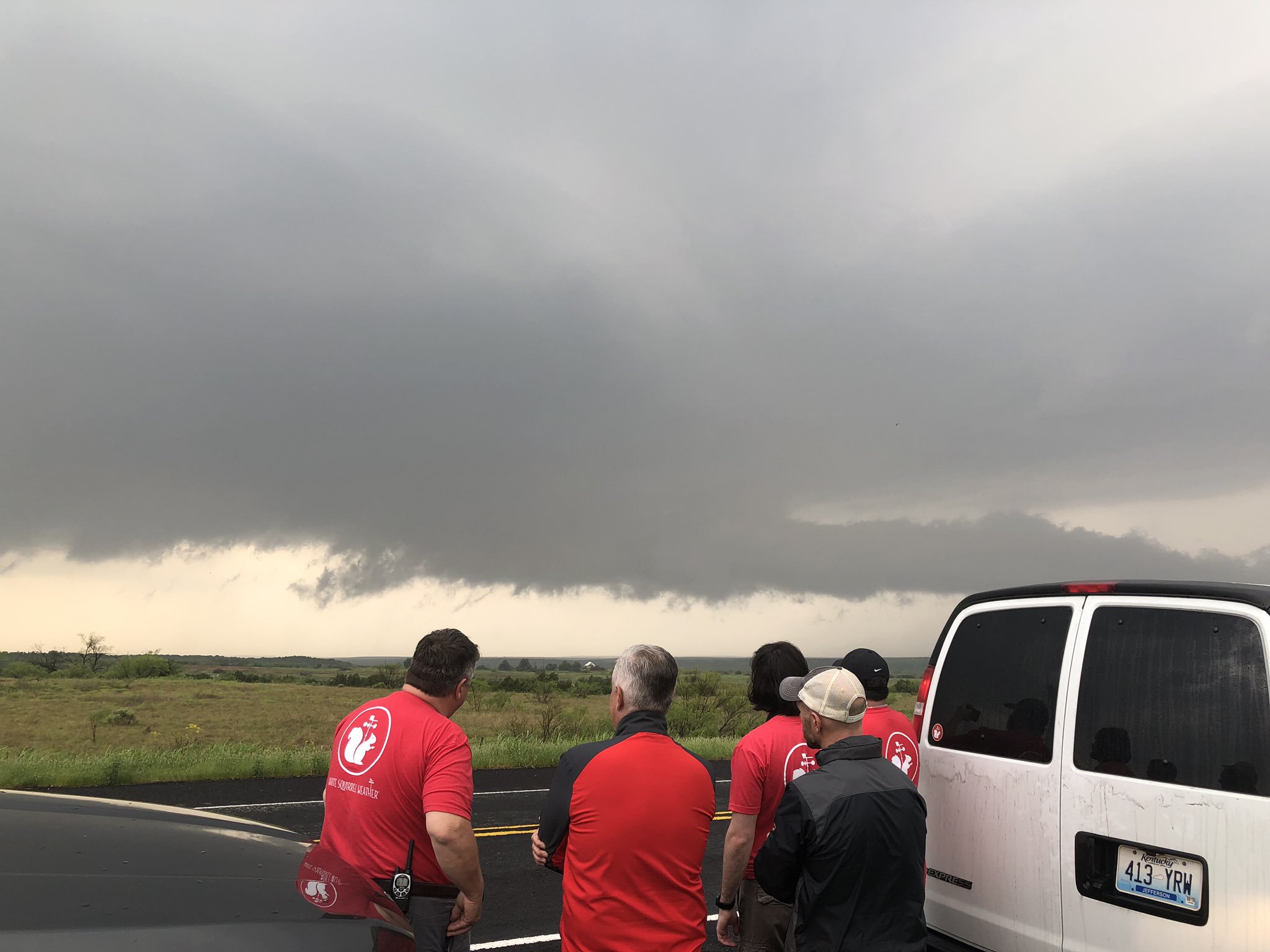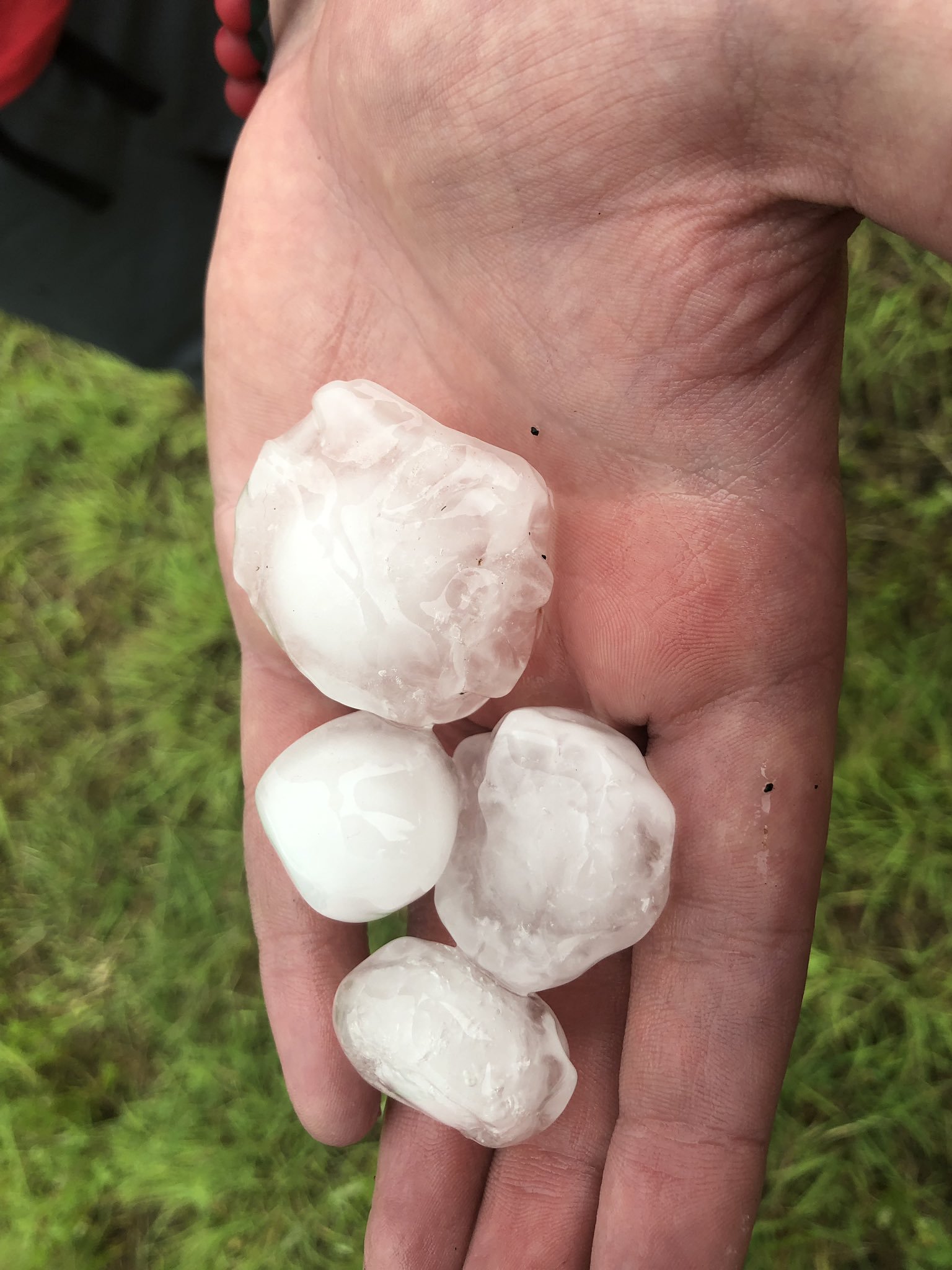 The team continued onward, crossing the border into Oklahoma tracking another severe thunderstorm and then crossing the Red River back into Texas where severe thunderstorms produced a fantastic lightning show at sunset.
What a day the WKU Storm Chasers had!! We saw our first tornado while meeting up with Dr. Tim Caboni and a bunch of jaw-dropping severe thunderstorms that produced strong winds and large hail. We safely arrived in Altus, OK where we enjoyed dinner at Applebee's!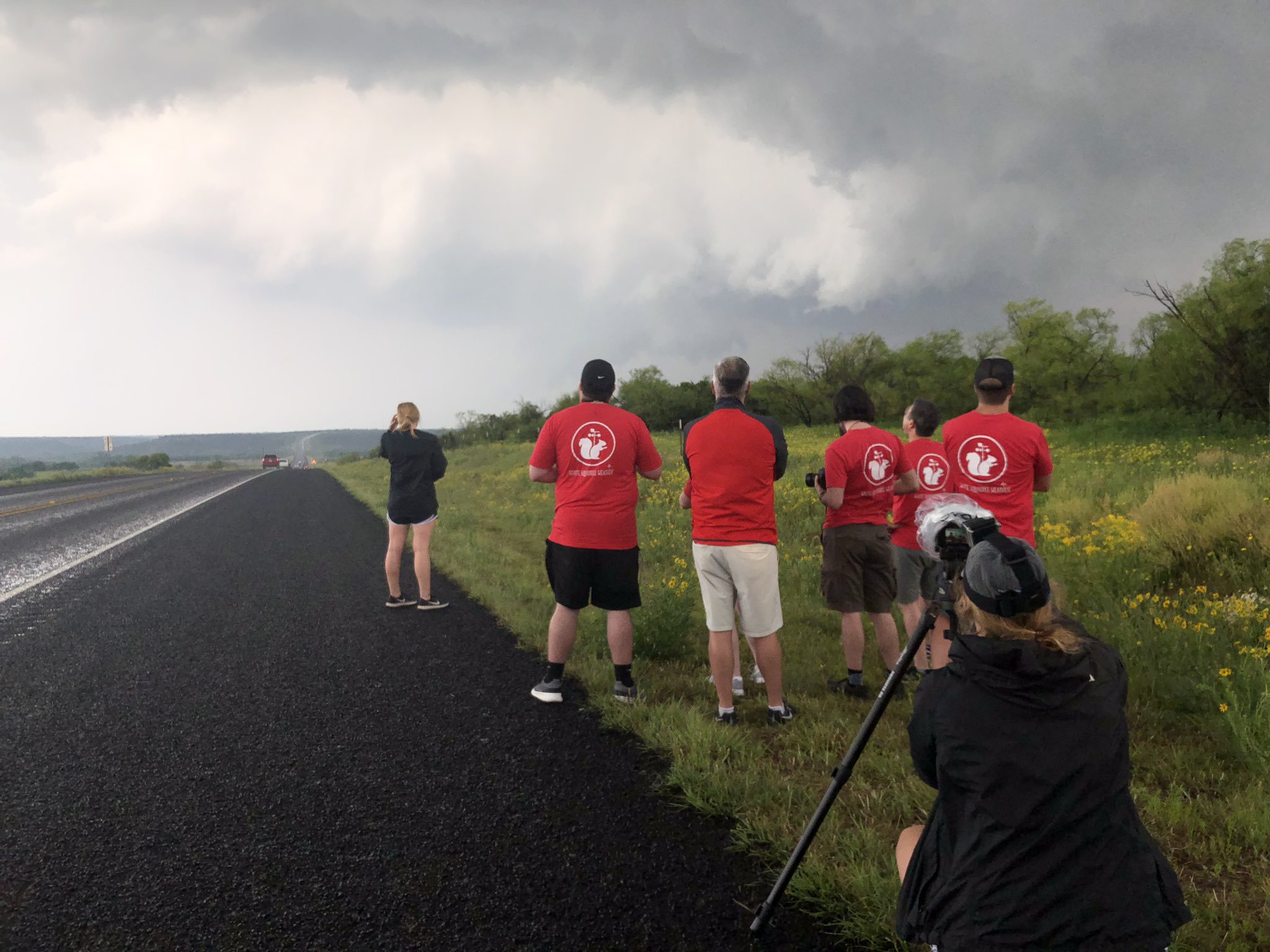 Please continue following our adventures across the Great Plains on Twitter @wkustormchase.