Day 3 was another intense chasing day for the WKU storm chasers. The SPC Day 1 Convective Outlook highlighted much of Missouri and the northern half of Arkansas with an enhanced risk while much of Kansas remained under a slight risk. We chose to chase the storms in Kansas due to a good environment, less chasers, and to be in a better position for our upcoming chase days!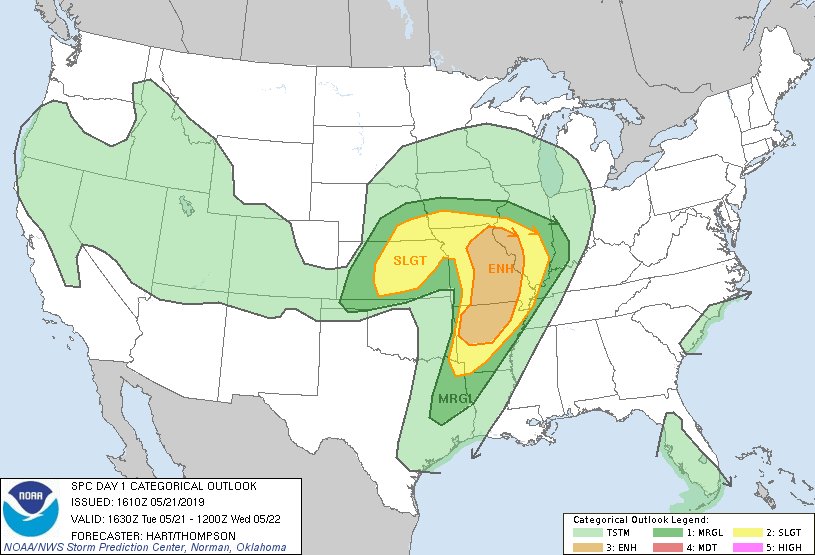 Atmospheric Setup
Thankfully, the atmosphere was not producing an environment as conducive for violent storms like it was on chase day 2. An extremely negatively tilted trough centered over the Central Plains positioned a jet streak over southeast Kansas and the northern part of Oklahoma. At the surface, the low pressure center stretched a warm front across northern Kansas and a trailing cold front down through central Kansas. The shear and convective available potential energy (CAPE) values along with a nosing area of moisture convergence along the warm front produced a conducive environment for severe weather across central and northern Kansas.
The Chase
We started our morning in Altus, OK with a forecast discussion with WKU President Dr. Caboni! Our forecast concluded with the decision to head straight north and be in south central Kansas by the time the cold front arrived.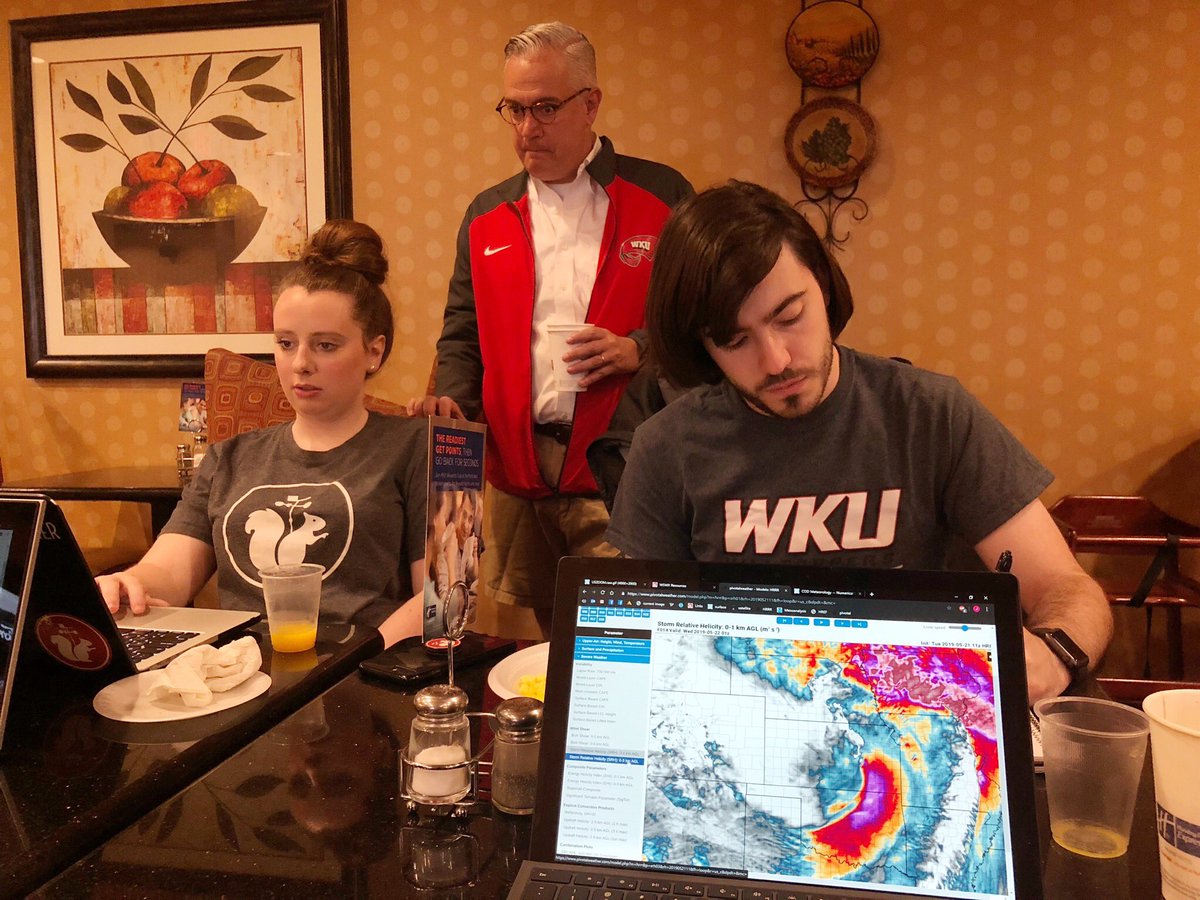 We met Dr. Caboni for lunch at Taco Delight in Pratt, KS. Lunch was quickly over as towers started to go up on radar and the SPC issued a Mesoscale Discussion for that area. We headed northeast and chased our first storm into Sterling, KS where we eventually ran into issues with flooded roads that were impassable.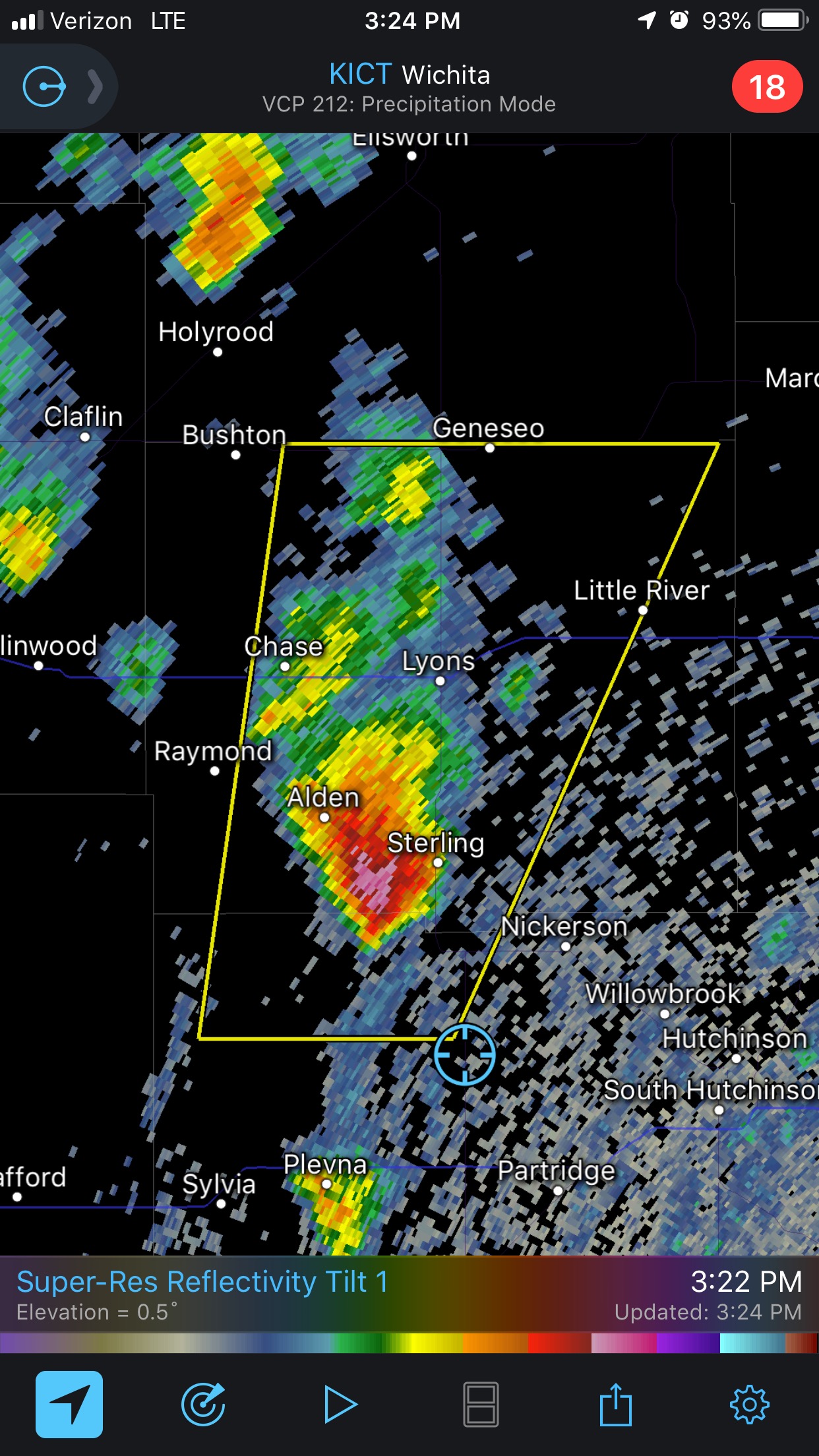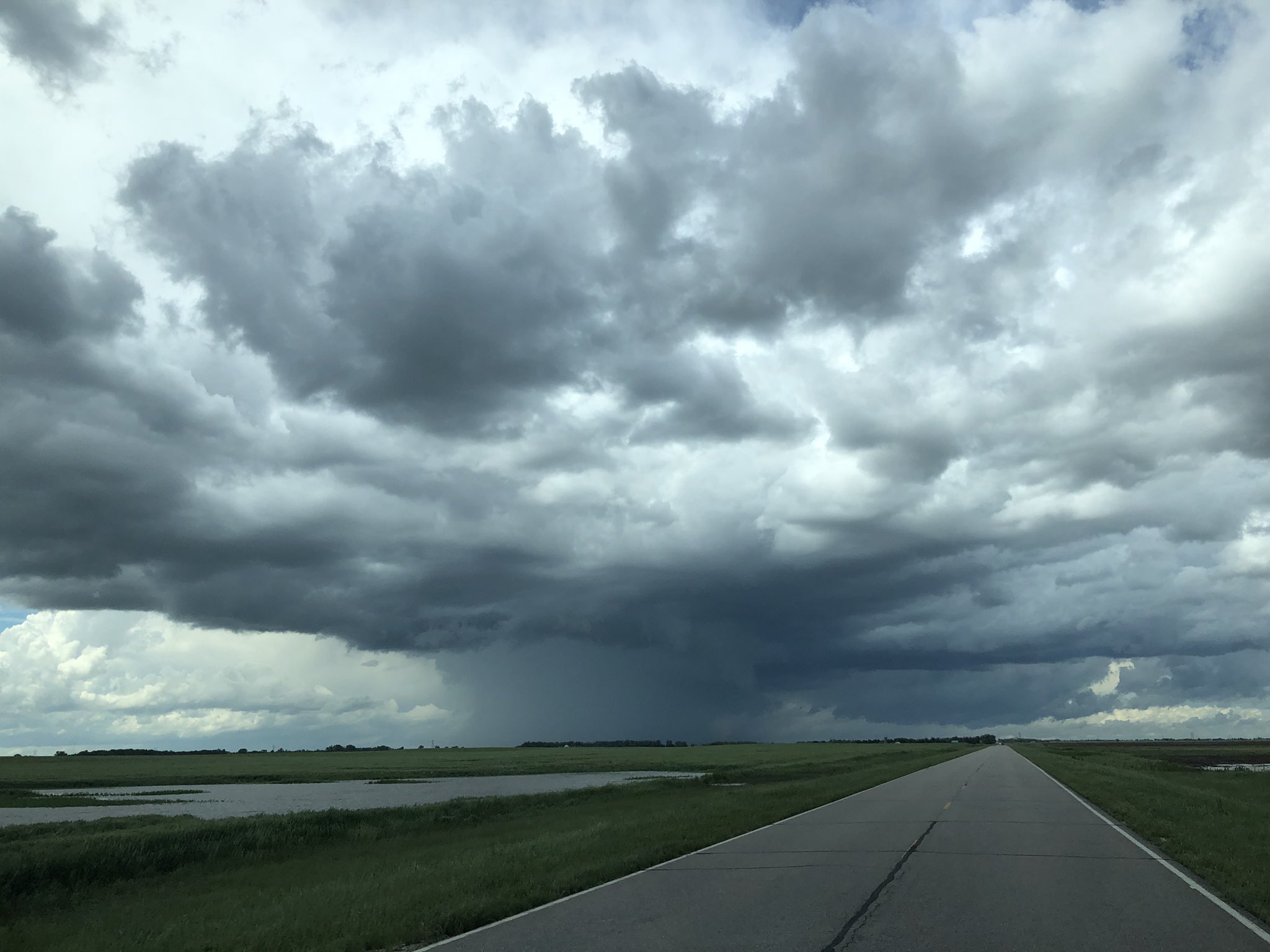 So many roads were flooded that we had to turn around multiple times and find new routes. Bridges were closed, dirt roads were muddy, and the strong wind created waves across standing water in the fields.
We continued northeast and started tracking another cell that was headed into Salina, KS. We saw pea sized hail and interesting cloud formations as we concluded our chase in Randolph, KS.
Conclusion of the Day 3 Chase
After we finished chasing the last cell of the day in Randolph, KS we headed back south and stayed in Manhattan, KS for the night. We dropped our things off at the hotel and then walked downtown to have dinner at the Tallgrass Tap House. Former WKU meteorology professor Dr. Mahmood was in town and met up with us for dinner! We had a great chase day and can't wait for the next!
Keep following our journey across the Great Plains! Live updates throughout the day are posted on our twitter (@wkustormchase). Thanks for checking in!