The WKU Storm Chasers started their fourth involved chase day in the city of Manhattan Kansas. The SPC Day 1 Convective Outlook had a moderate risk area stretching from northern Oklahoma up into central Missouri and parts of south east Kansas. We ended up picking northern Oklahoma and southern Kansas as an initial starting point for the day hoping that the boundary driving our storms would stall out in that area.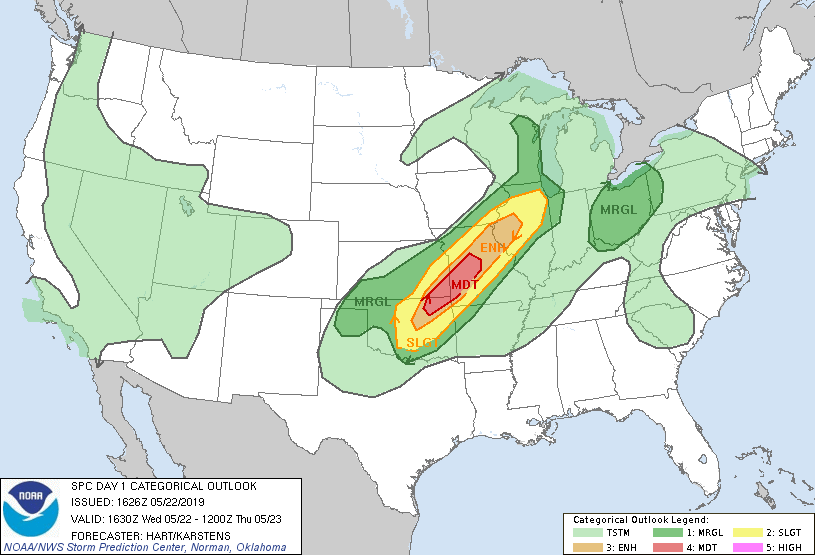 Atmospheric Setup
The environment today was looking to be very unstable and favorable for strong super cell development. The main point of contention was going to be a boundary that started the morning draped across Oklahoma and south western Missouri. The big question of the day is where would that boundary stall out and produce the best super cells. All of the other important ingredients were in place. There was a strong upper level jet streak moving along the Kansas Oklahoma boarder. The lower level jet brought plenty of moisture from the Gulf with the return flow. The shear and convective available potential energy (CAPE) was also in a favorable position for the day. The boundary caused an adequate amount of moisture convergence along it allowing storms to initiate and become severe, despite the poor low level laps rates that were present in eastern Oklahoma and southern Kansas.
The Chase
We met in the lobby of our hotel that morning to have a forecast discussion led up by students Luke Rodgers and John Bowen. We decided that the best play for the day would be to head south and be on the boarder of Kansas and Oklahoma by lunch time so that we would have a good position for the rest of the day.
We stopped in Emporia Kansas for a quick to-go lunch from Jimmy John's, and our target had moved south with the boundary that was going to produce storms. We dropped south towards Tulsa Oklahoma, stopping in Coffeyville to wait for storm initiation.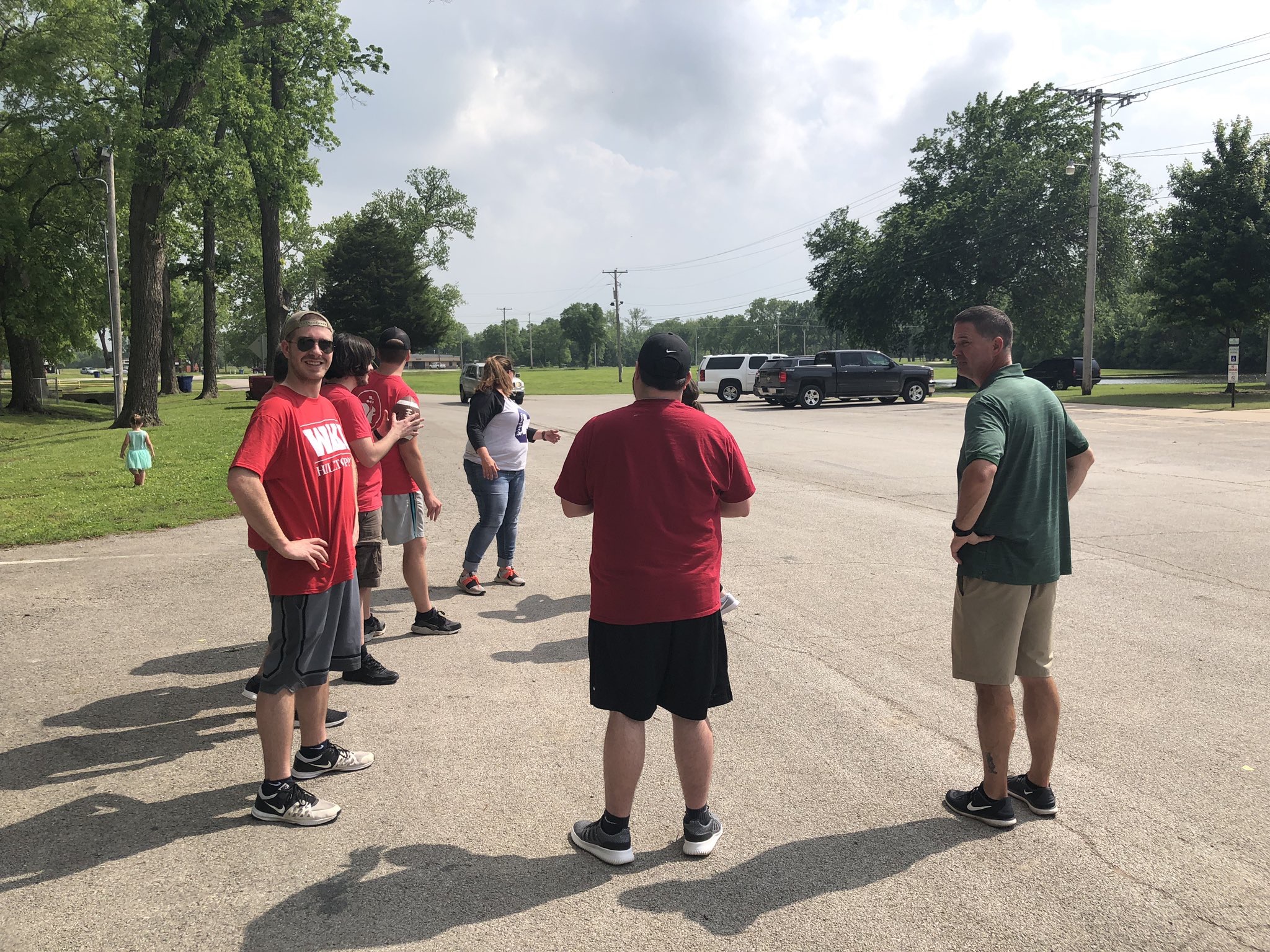 From there we quickly raced south towards Ramona Oklahoma where we saw our first storms of the day. We got caught by a strong hail core and the van was pelted with hail 2.5 inches in diameter. That is about the size of a tennis ball. Once we left that storm we headed further south east to catch a line of developing super cells in northern Oklahoma.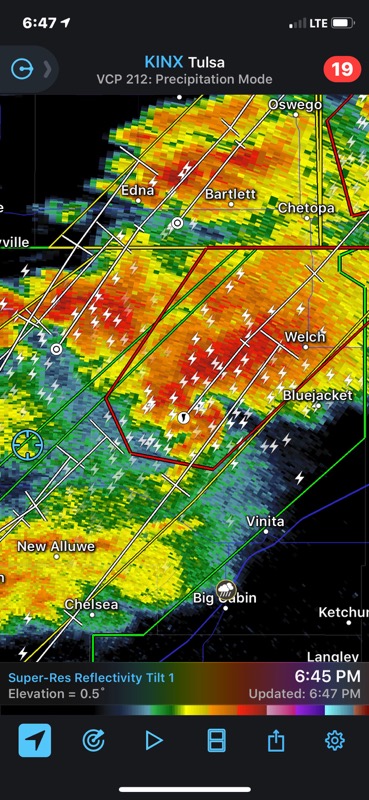 That storm was moving too quickly for us to keep up with it, and the decision was made to drop south in favor of a developing supercell north of Tulsa Oklahoma that was showing signs of rotation. We got pretty close to that storm, and we think there was a rain wrapped tornado hidden from view. We followed that storm all the way through to Chouteau Oklahoma where we watched it produce a low hanging wall cloud and an impressive funnel, but we never saw it produce a tornado.
Conclusion of day 4
As our sunlight faded we watched the remainder of the Chouteau storm pass us by. We stood outside of our van talking with Dr. Caboni about the events of that day before heading north towards Claremore Oklahoma. We rolled into town and ate dinner at the Rib Crib before retiring to our hotel for the night.