Welcome back to our blog! We all know that the next season does not begin until next week, but the trend in temperatures that we will be seeing will make you think otherwise!
Those crisp mornings and nights will be a part of this trend, as temperatures will stoop down to the upper 40's starting tomorrow! Whereas, in the afternoons, temperatures will only reach the lower 70's. We will see this pattern play out through the end of the week!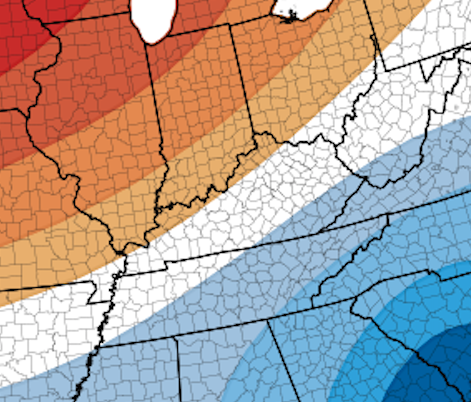 In the graphic above, warmer colors indicate above normal temperatures, cooler colors indicate below normal temperatures, and white indicates regular temperatures. So, this trend will be nothing new for this time of year, but it serves to be a transition into the new season!
That's all for today. Get outdoors and enjoy this weather this weekend!