Good morning everyone! Hopefully you all are enjoying the beautiful weather we have been having. Things should remain as beautiful for the next few days. Temperatures today look to be a little warmer than what they have been the past couple of days with highs in the mid 70s. There will still be plenty of sunshine but will also be a little windy. As a cold front moves towards the area it will have winds around 15-20 mph ahead of it. There could be gusts up to 30 mph at times so be careful when driving.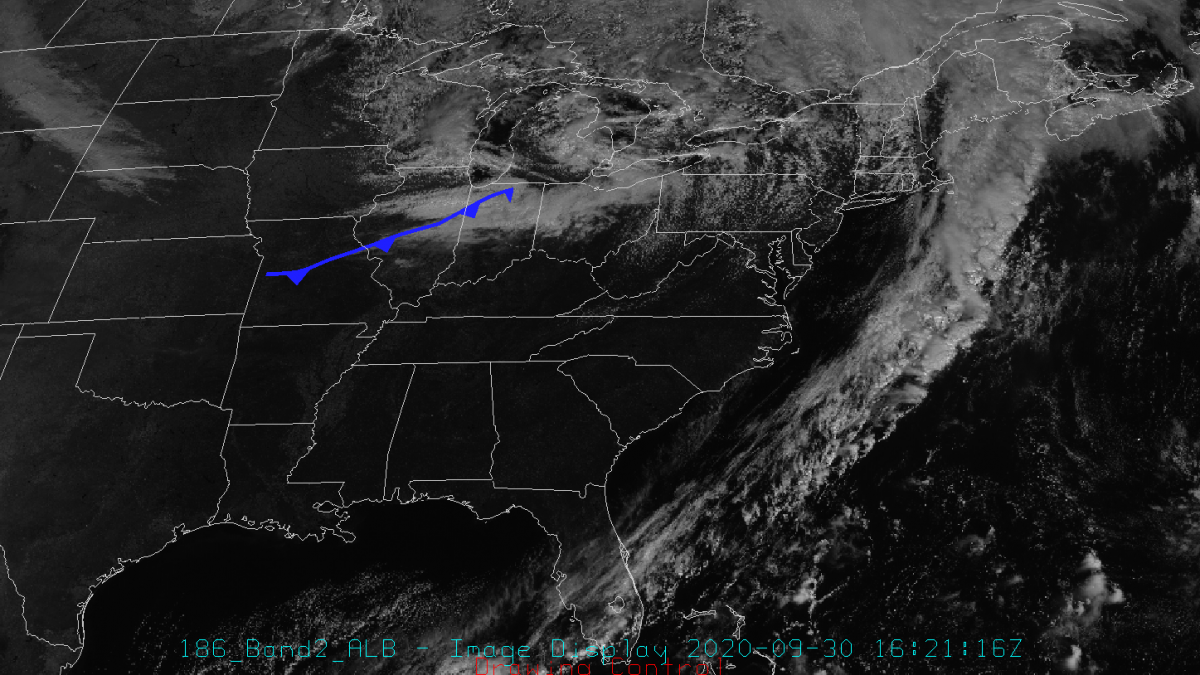 The cold front shown above will pass through Thursday bringing cooler temperatures. With upper 60s on Thursday and dropping to lower 60s on Friday. Both days will be sunny and so will be beautiful days to go out for a walk and see some of the leaves that are starting to change colors.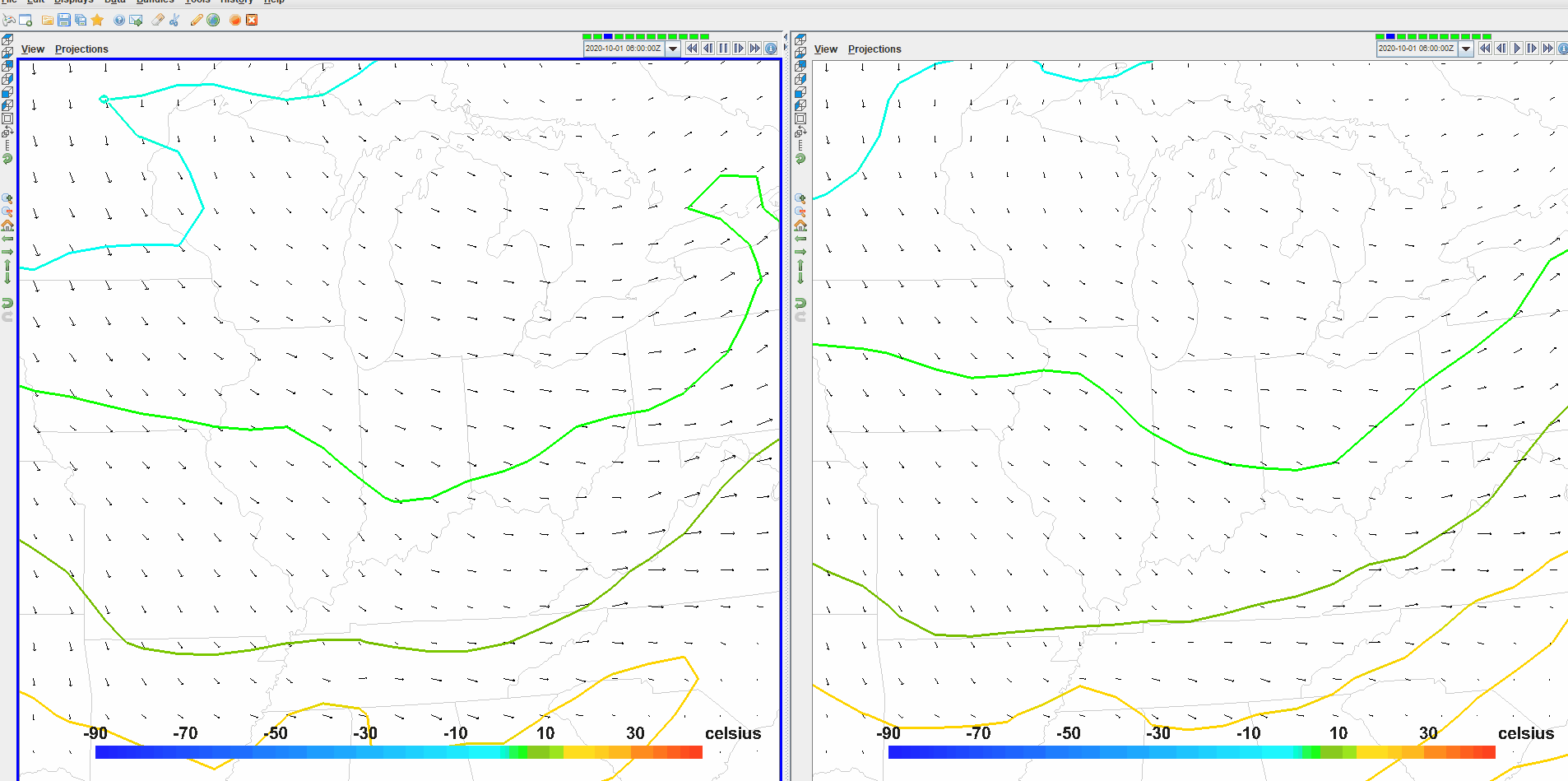 There's not much else to say but stay safe, stay healthy, and enjoy the rest of your week!