The Day 3 reap of our storm chase trip is mostly a quiet one. A lot of discussion in the morning led to the decision of traveling north for the day to set up for Thursday and Friday of the trip.
We started our day in Amarillo, TX with a little bit of a lengthy forecast discussion. Today was looking to be a long travel day, so once we concluded our 9:30 AM discussion it was time to hit the road and set up for the next couple of days.
Atmospheric Setup
The ingredients needed for severe convective storms were somewhat lacking on this day as far as our possible chase targets were concerned. The SPC had outlined a large marginal area which encompassed Texas, Oklahoma, Arkansas, and Louisiana. The closed low that was present in the region had begun to get absorbed back into the main jet circulation. This resulted in weak upper level support. The wind speeds at 500mb in the panhandle of Texas did not exceed 30kts. The environment in eastern Oklahoma appeared to be slightly better with values upper level wind speeds approaching 50kts. Warm moist air was continuing to be advected into the region, so dew points and moisture and instability was not an issue for the most part.
Target Discussion
With the atmosphere not looking very impressive for this day we opted not to chase in favor of being set up for the next trough expected to deepen into the western parts of the United States. We discussed possible chase targets near Oklahoma City, but shear values remained very low and the storm mode was expected to be a clustered mess of sub-severe storms. Ultimately decided to head north to Loveland, Colorado to prepare for the next couple days of chasing for the developing low over western Montana and northern Idaho.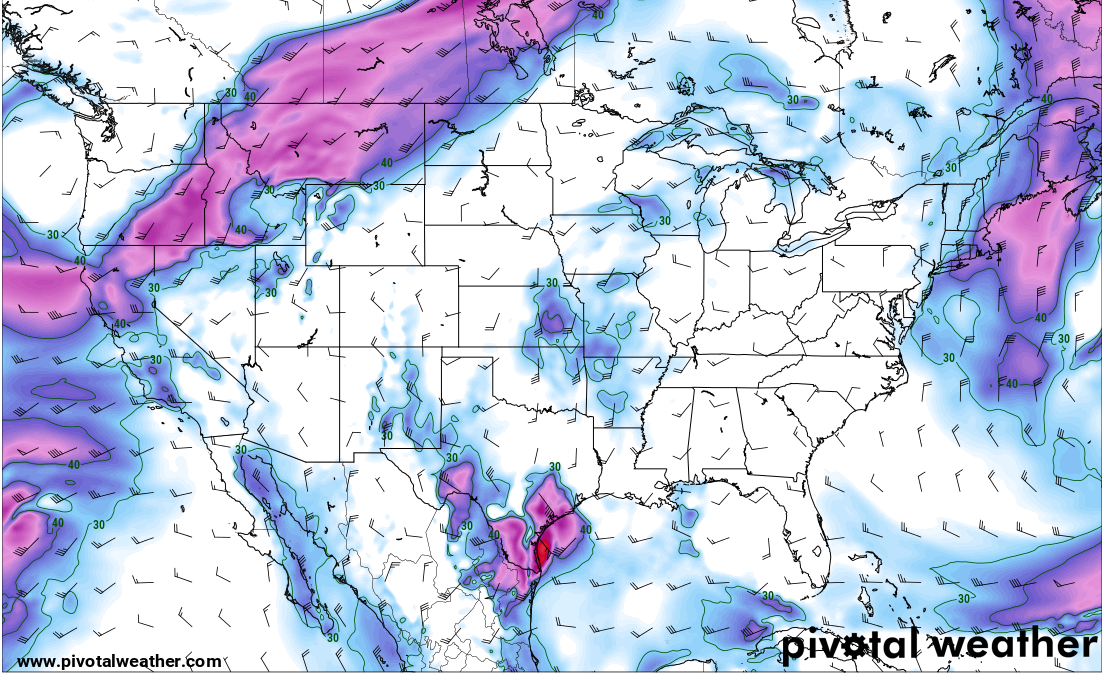 The Drive
Once we left Amarillo, Texas as began making out way north to Loveland, Colorado. We took a quick stop in Dumas Texas to grab lunch at Los Potrillos, which is a place we have visited more than once on storm chase. After lunch we continued northward passing through New Mexico and getting a fantastic view of the Rocky Mountains as we crossed the Colorado/New Mexico boarder. The total drive from Amarillo to Loveland was approximately 8 hours for us, and we were relived to see the hotel once we arrived in Loveland.