Yesterday, we woke up in Colby, Kansas after a long day of chasing. Luckily we didn't have to drive too far to get to our target.
The Setup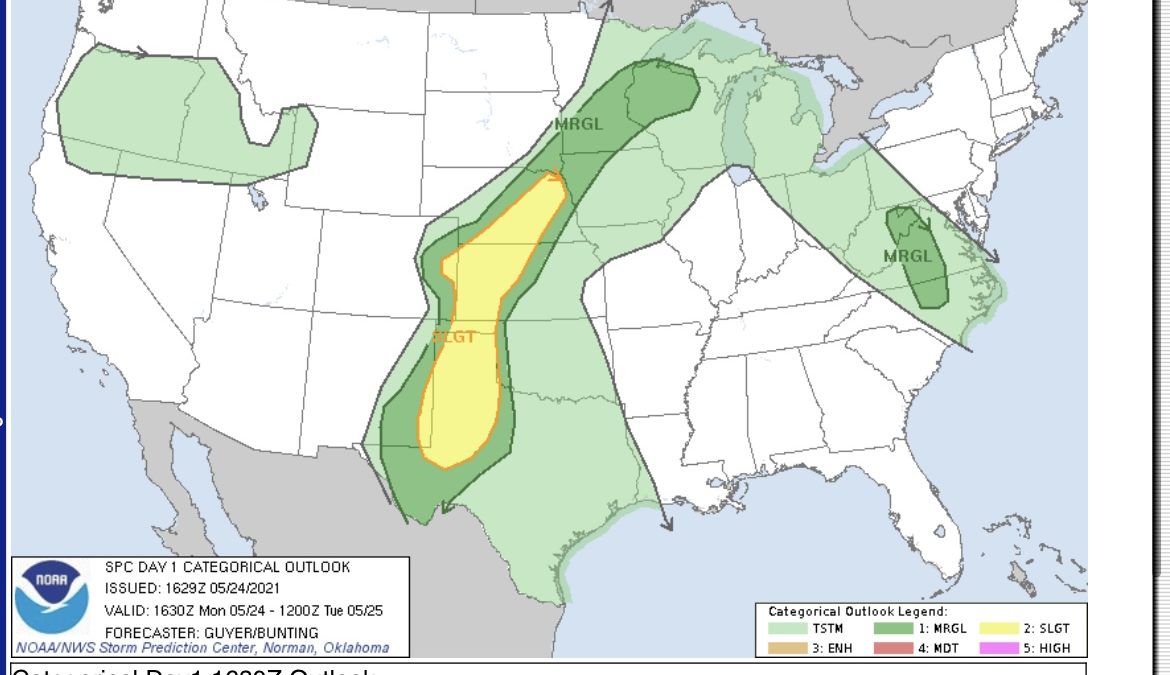 Yesterday, there was a upper level low pressure system in southwestern Canada with a positively tilted trough axis just west of the four corners region. The 500 mb jet streak was over the northwestern corner of Kansas, Nebraska, and up through the Dakotas. There was a surface low in the southeastern corner of Colorado with a stationary front draping across the northwestern corner of Kansas. This stationary front was the main forcer for the day. High amounts of moisture and CAPE advected into the northwestern corner of Kansas. Since the lift, moisture, instability, and shear were present in western Kansas, that was our target region.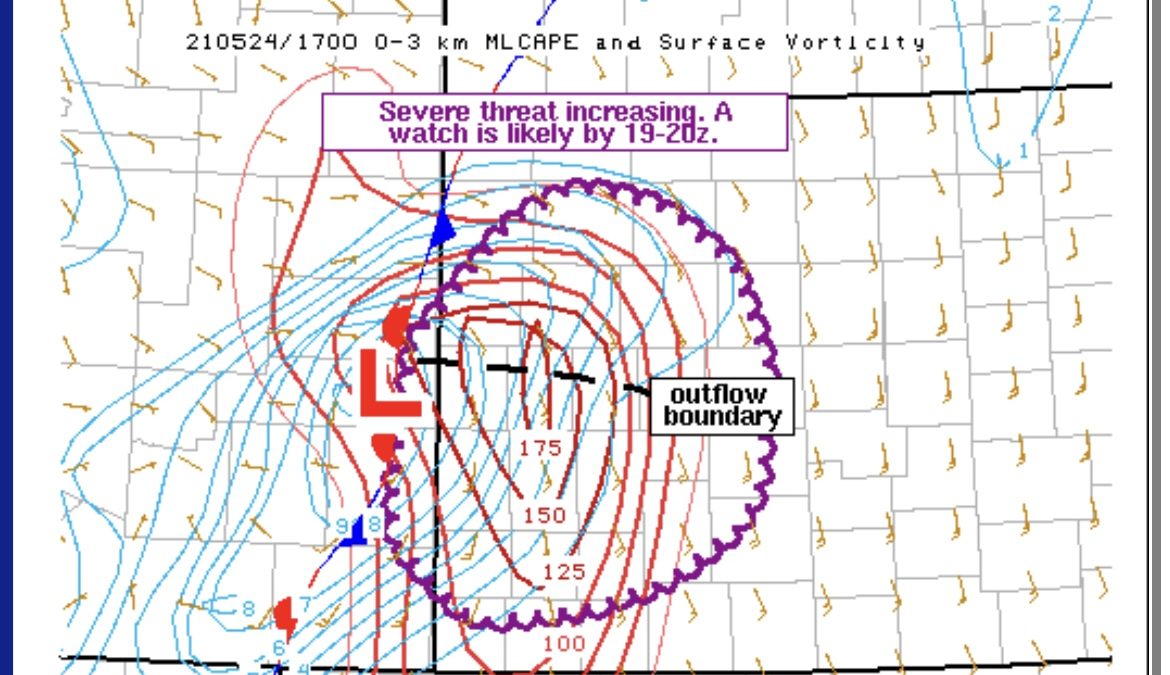 The Chase
We left Colby, Kansas at 11:30 to get lunch at Jimmy Johns. We then headed south towards Leoti, Kansas. Storms started initiating around 1 pm around Tribune, Kansas.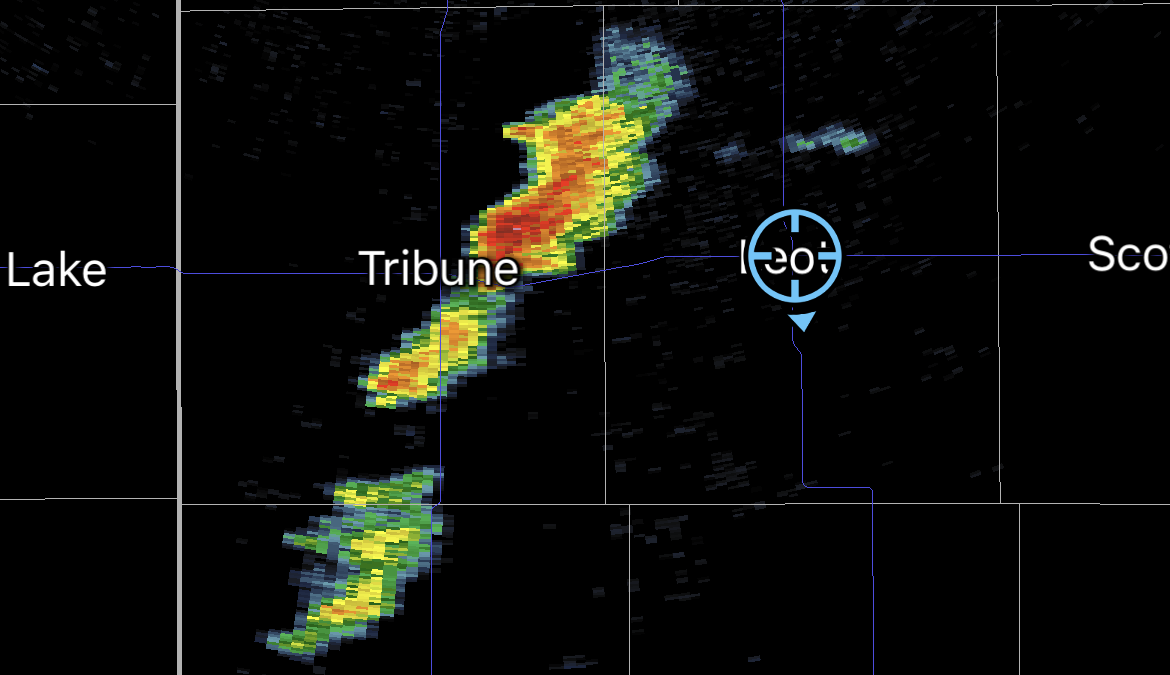 This storm developed into a supercell and became severe and tornado warned multiple times in its lifespan and stayed nearly stationary.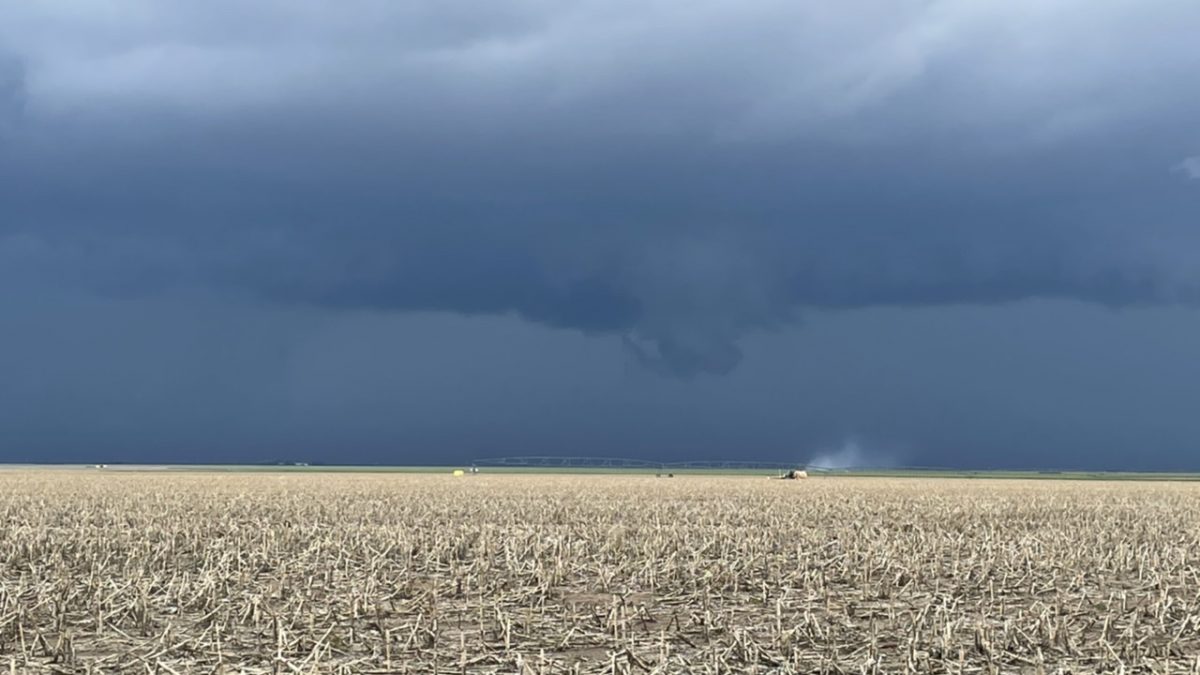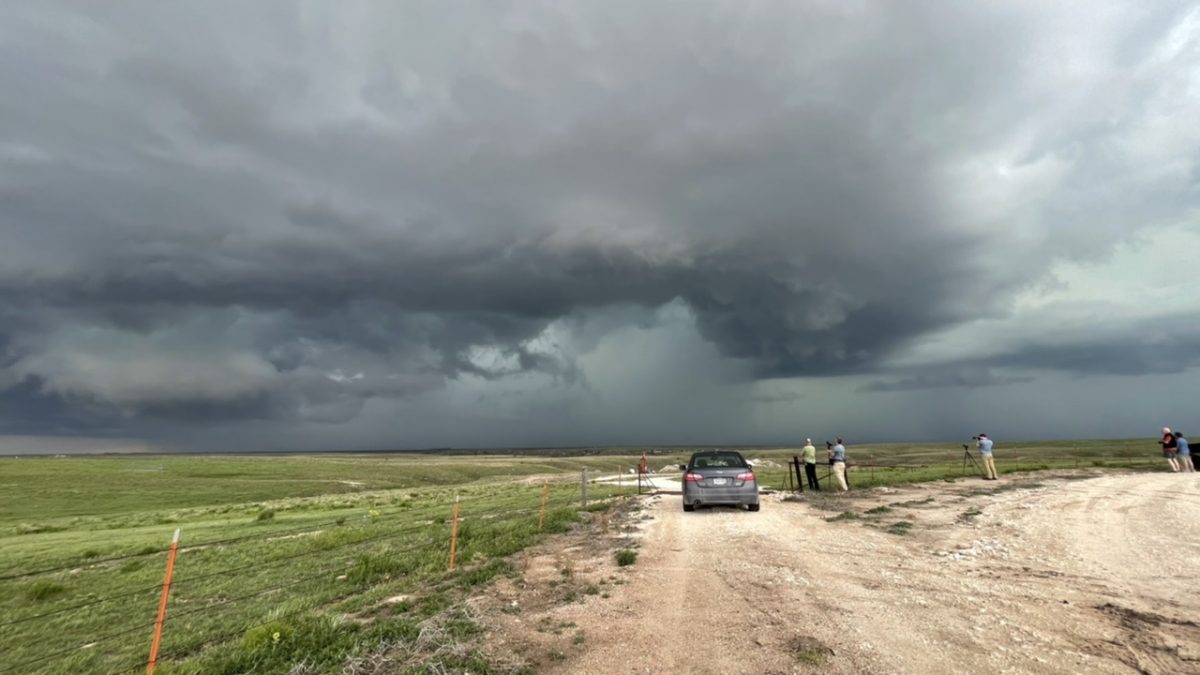 We chased this storm until 5:30 pm then went to go chase another developing supercell near Deerfield, Kansas. This supercell also was severe and tornado warned in its lifetime.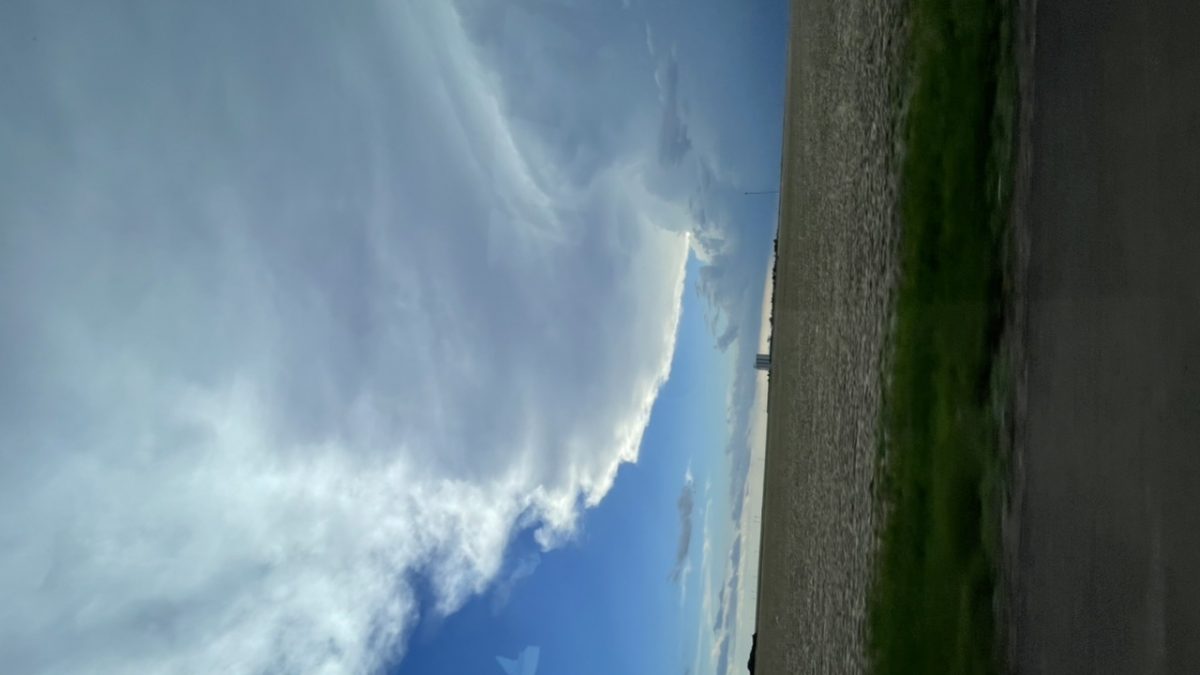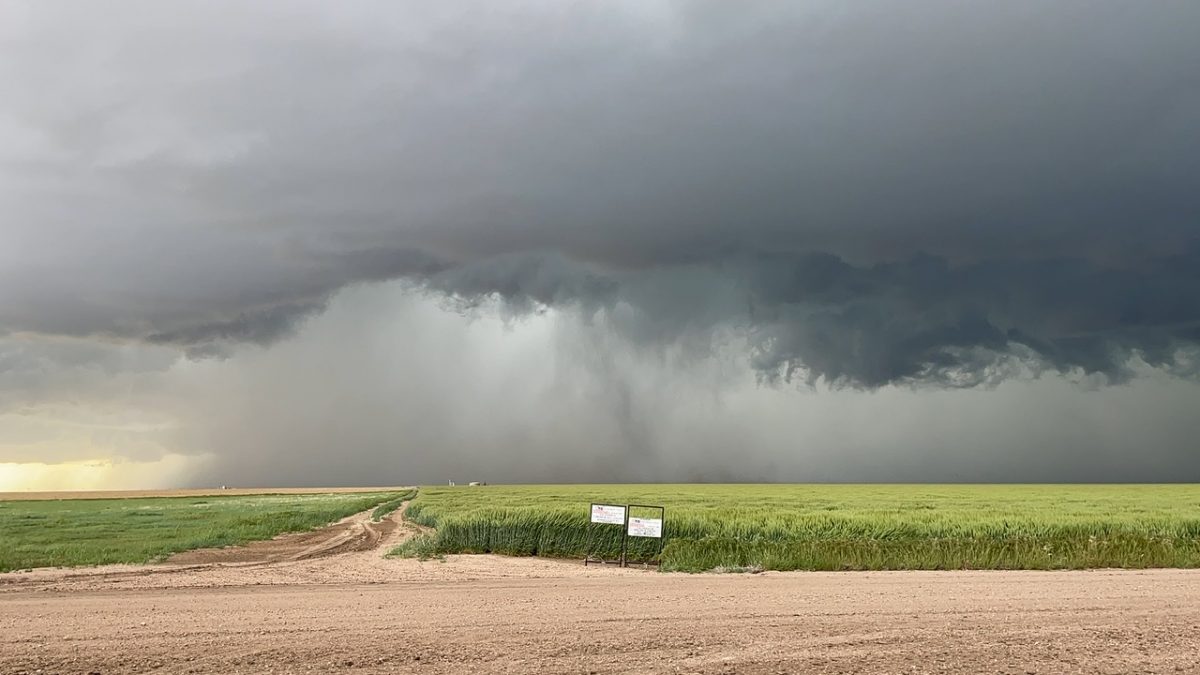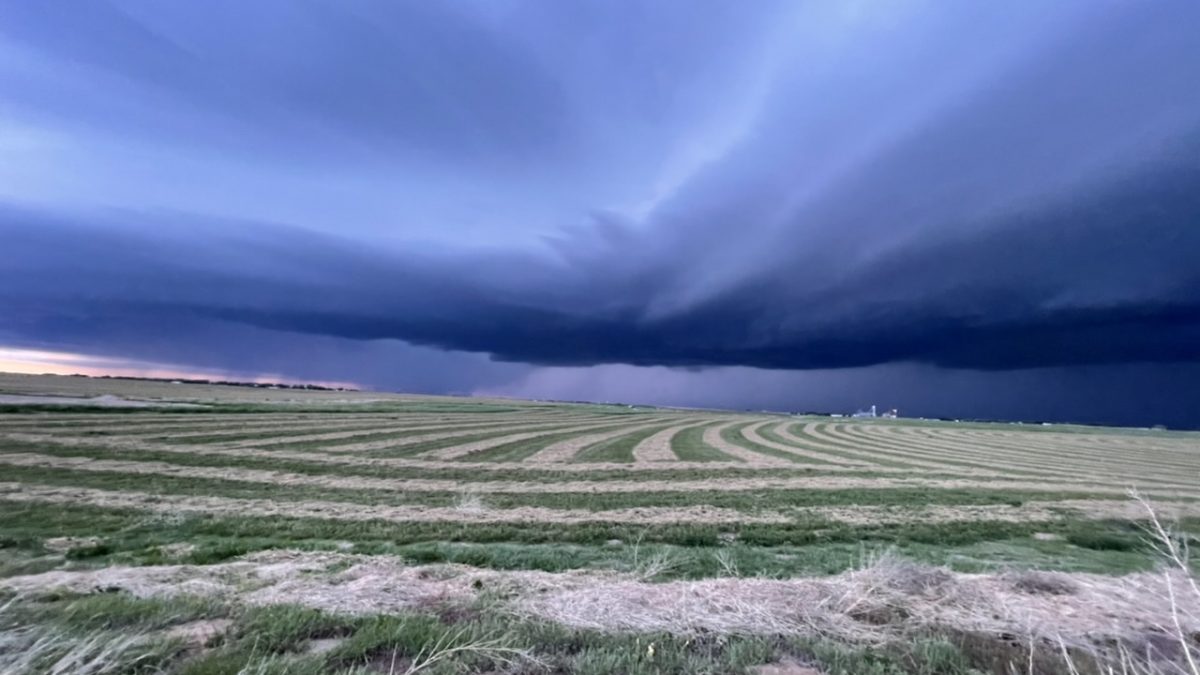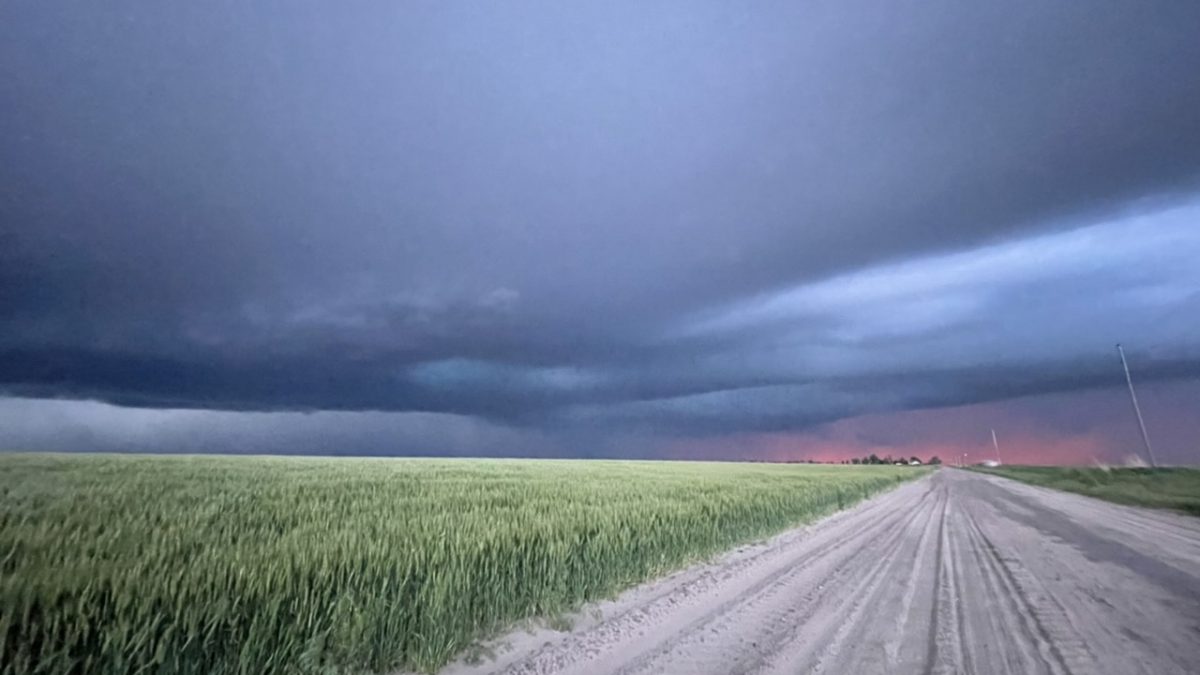 This supercell was very gorgeous and moved slowly to the southeast. We chased this storm until the sun set and watched some lightning as we drove to our hotel in Liberal, Kansas.